Amateur Radio Society of Dryden Inc.
Located in EN39ou
Check out our new Yaesu

Repeaters!
Minutes of ARSD Meetings
ARSD Shop & Swap
ARSD Club Info & Contacts
Upcoming Events
City Certificate of Appreciation
Documents for Repeater Operation & Building Antennas
Map and Repeater Directory
Pinetree Intertie Manual
Area IRLP
Photo Gallery
Emergency Trailer Project
Club Tower Damage & Repairs, Dec 99
Field Day 2001
ARSD of Xmas Supper 2000
ARSD of Xmas Supper 2002
Dog Sled Races
VA3EOD Emergency Operations Station
Our Area Repeaters
Dryden Repeater VE3DRY
Dryden IRLP Repeater VA3DIS
Dryden Fusion Repeater VA3EOD
Camp Robinson RepeaterVE3VBY
Black Hawk Repeater VE3RBK
Sioux Lookout Repeater VE3YXL
Sioux Narrows Repeater VE3RSN
Atikokan Repeater VE3RIB
Fort Frances Repeater VE3RLC
Nestor Falls Fusion Rpt VA3ENM
Ignace Repeater VA3IGN
Our APRS DIGIs
VE3DRY VE3RMU
VA3BPL VA3IGN VE3YKQ-2
Find us on APRS
Check out all the stations near us
VE3VGM / M VA3GUN / M VA3EXT/ATV VE3YDN-7
VE3JJA / M VE3JJA -9 VE3FYN / M VE3JJX/M
VA3RGA / M VA3ADI / M VE3BVC / M VE3XTI / M
Other Links
Ontario's Distracted Driving Exemption
Links to other Amateur Related Sites
Visit the web page of VA3EXT

VE3FYN's Home

page

Yaesu System Fusion
Northwestern Ontario ARES Net

Dryden Weather

VA3EOD WX
The Weather Network
Dryden Fire Service Weather Station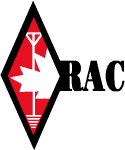 Amateur Radio needs YOUR support JOIN RAC TODAY

Can-Warn
Speed Dial on Repeater
96


Defense of Amateur Radio Fund

Help Fund the Future of "The Greatest Hobby"
Support DARF

Last weekend in July, Camp 807 every year.

3.675 MHz LSB (ALPHA), Secondary 7.135 MHz LSB (BRAVO) - HF operators are welcome to participate in the Northwest Ontario ARES net, Wednesdays at 21:30 UTC (4:30 pm EST, 3:30 pm CST).

Last Updated 1/21/18
E-Mail