VE3DRY Digi
144.390
VE3DRY digi is located 6 miles north of the City of Dryden at an elevation of 1270' above sea level.
VE3DRY was re-installed as a APRS Digi in June 2004.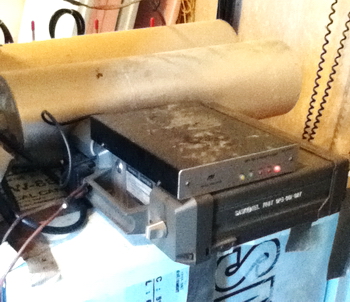 It is consists of a 40 watt GE Mastr ExecII radio, MFJ-1270b TNC, Sinclair C2037-3 multi-coupler & 2 notch filters connecter to VE3DRY repeater antenna.
Click here to see the stations near VE3DRY Digi at findu.com
The MFJ-1270b is programmed with UIDIGI v1.9 Beta3