Club Christmas Dinner 2002
It was held at the Barclay Hall on December 11th.
Here is some of the gang.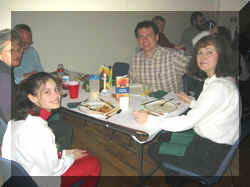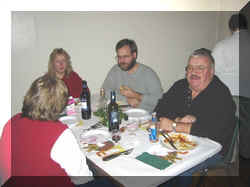 Everyone had lots to eat and lots of stories to tell.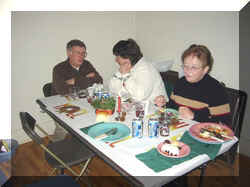 VA3RGA with some info from RAC and Industry Canada.
VE3VNM & VA3EXT supplying the music, while VE3MEB, VE3NNX & Kristin carried the tunes.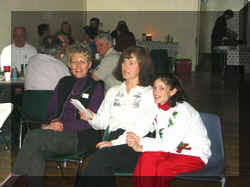 VA3EXT with a solo for the crowd.
Thanks to VE3EEX for the photos. That is why he isn't seen in any of the pictures.