VE3YXL Repeater
146.850-
VE3YXL was relocated August, 2003, 10km south west of Sioux Lookout, off Hwy 116 on the way to Hudson. It is on a 300' cellular tower, owned and operated by TBayTel.
On the left mounted at 80', is the Sinclair 210-C2 fed with 1/2" heliax for the VHF repeater. On the right at 65' is the Larsen YA-1-420, 8 element antenna fed with 1/2" heliax for the UHF link pointed towards Dryden.

The VHF repeater consists of a Kendecom KRP 5000, 30 watt radio with controller, and a 6 cavity Sinclair Q201G VHF duplexer. The UHF link system consists of a GE Royal Imperial 30 watt UHF radio, a 6 cavity Sinclair MR-356 duplexer, an Advanced Receiver Research P432VDG pre-amp and an Astron RS-20A to power supply.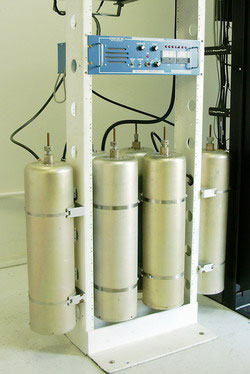 Here is the town of Sioux Lookout from the tower site.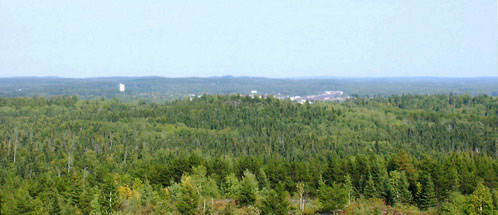 We would like to thank TBayTel for their generosity of allowing them on their tower.