The HF band plan in Thailand
Effective January 1, 1988 Thailand has permitted HF amateur radio operations on the 10-metre (28 MHz), 15-metre (21 KHz), 20-metre (14 MHz) and 40-metre (7 MHz) bands and a decade later, in October 2007, permission was extended to include the so-called WARC bands, 30-metre (10 MHz), 17-metre (18 MHz) and 12-metre (24 MHz) bands as well as authorising segments in the 80-metre and 160-metre bands (the allocation can be seen from the chart below).
Thailand's Post and Telegraph Department, who initially promulgated these regulations on August 4, 1987, the National Telecommunications Commission, which expanded the allotment to amateur radio in 2007 and its successor, the current regulator, the National Broadcasting and Telecommunications Commission (NBTC) have all urged Thai HF amateur radio operators to adhere to the International Amateur Radio Union (IARU) Region 3 bandplan, which is reproduced below.
Superimposed on this chart are Thailand's authorised frequencies in the 80-metre and 160 metre bands, namely, 3.5-3.6 MHz and 1.8 - 2.0 MHz. The allocation for 7 MHz was expanded by 100KHz to 7.0-7.2 MHz in February 2010.
RAST has been lobbying the NBTC for an expansion of the allocation in the 80- and 160 metre bands, as well as for regular use of the 6-metre band, which has been permitted on occasions for a RAST club station to operate in during contests and a draft bandplan has been prepared that will greatly expand the allocation for Thai radio amateurs on HF and VHF and this is expected to be enacted later this year.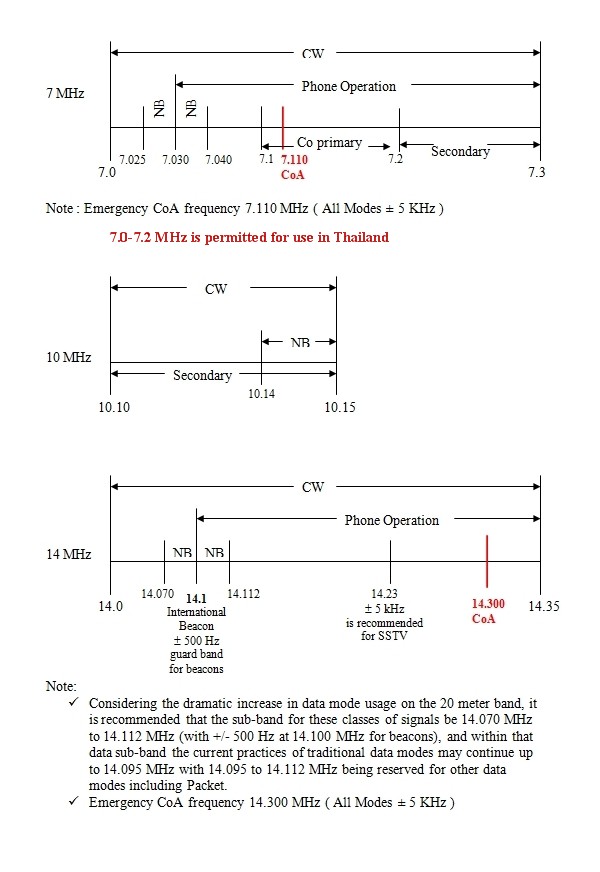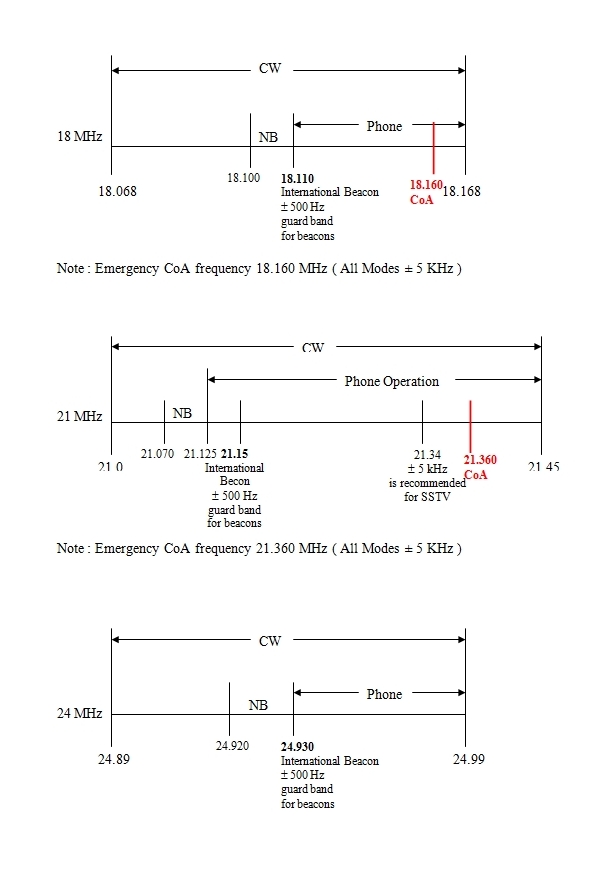 Thailand's 2 metre band plan
HOME