---
RAST sees in the New Year with a party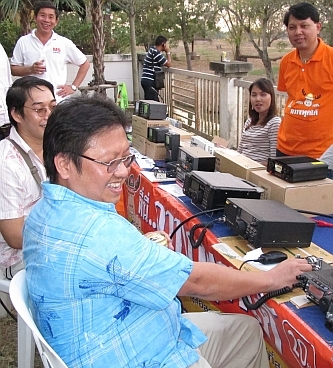 At left, RAST Secretary Jack, HS1FVL calls CQ on CW from an HF rig next to equipment on sale by Kwang Electronics and Whener (Thailand) Co., Ltd.; in the centre is Noppadol (Mor Dong) (at left); while at right Narissara (John), HS1CHB operates on VHF inside the house during the afternoon.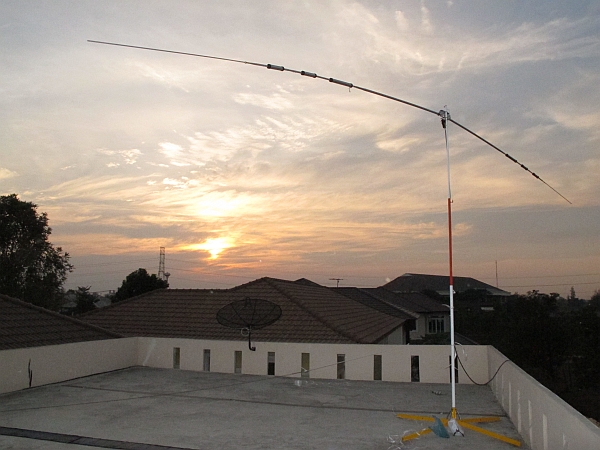 The trap dipole on the roof looks good in the setting sun at left, while at right E22POK and others clearly find the view of the golf course behind the house a pleasant setting for a convivial conversation.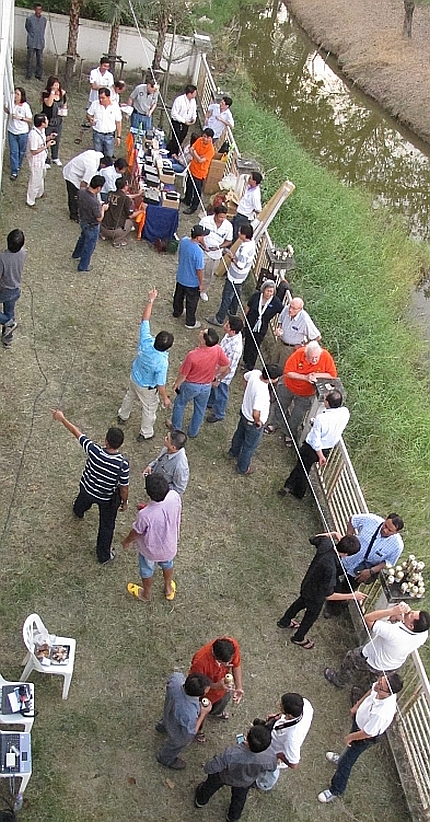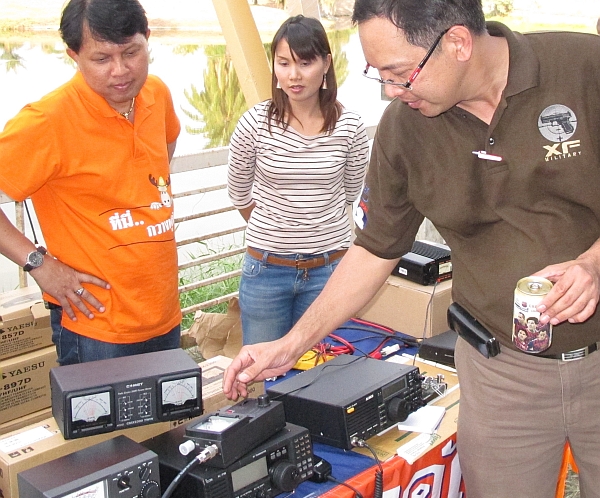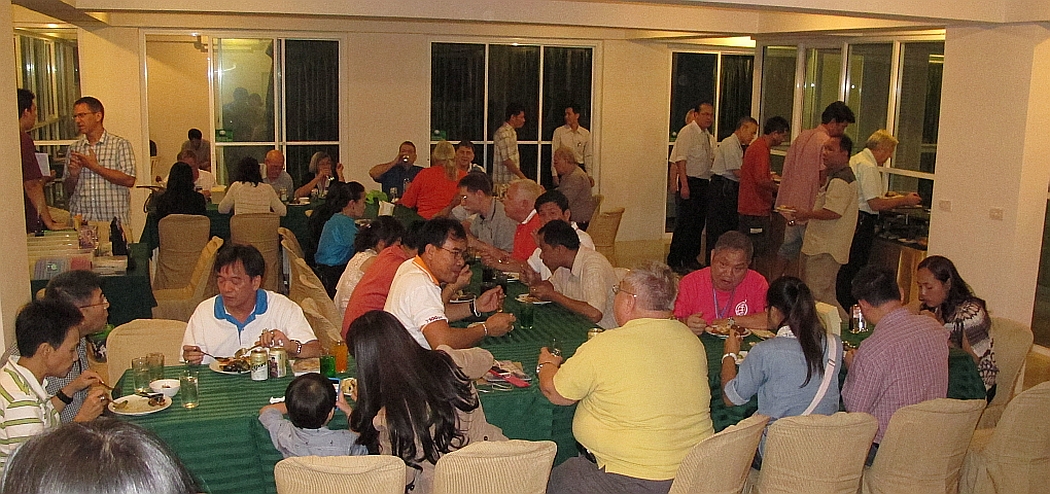 There was ample food at the buffet while the party gathering was a true cross-section of nationalities united by their interest in amateur radio.


At left, Charly, HS0ZCW heads the line for food from the buffet. In the centre picture gifts can be seen stacked up and ready to be distributed while at right chilled cans of Chang Export beer are ready to be served. As in previous years, ThaiBev sponsored beer for the RAST New Year party.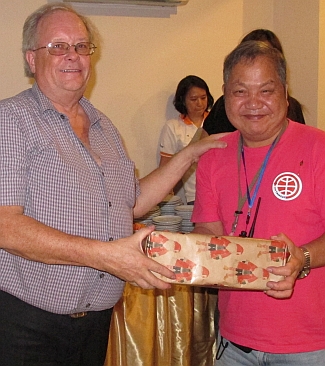 The distribution of gifts is a tradition at RAST New Year parties when guests who bring something receive a gift in return with a lucky draw determining whose gift they receive.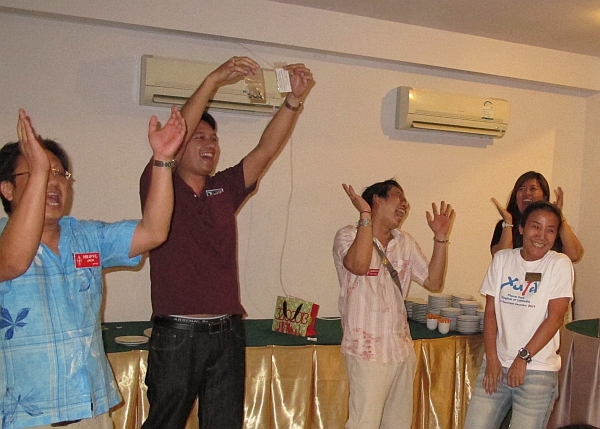 Over 60 attend RAST New Year party
A good turnout of over 60 members and guests attended the RAST New Year party at a house belonging to Mor Dong, E20MIO, next to Tanya Tanee golf course in Lumlukka on Sunday, January 6, 2013 when a buffet dinner was available while Chang Export beer was sponsored by ThaiBev.
The party got under way in mid-afternoon as members socialized and mingled in a large hall, while in an adjacent room VHF radios had been set up and behind the house next to the golf course there was amateur radio equipment from Kwang Electronics and Whener (Thailand) Company Ltd on sale.
A trap dipole had been set up on the roof of the building and several members worked DX on both phone and CW from transceivers set up in the area behind the house and conditions were said to be good for DX, while the QTH and party venue in the Tanya Tanee Home on Green housing estate was free from interference.
Guests enjoyed the buffet of Thai food, provided by the Nonthaburi Palace Hotel, and after dinner gifts were exchanged in a lucky draw. Among the guests present were former RAST president Chaiyong Wongwuticomjon, HS1QVD and the president of the Pathum Thani amateur radio association.

---