Point Hicks 2005

Index

VHF 50Mhz-10 Ghz

International Lighthouse Weekend
This Station Operates on the Bands 1.8Mhz to 10Ghz

This little bloke is working hard just like the fella that's building The Web Page.
You are visitor number since 18 November 2000

QTH Grid Locator QF32te
BAIRNSDALE in Gippsland
Interested in VHF-UHF
Rob runs a Activity net
WEDNESDAY NIGHTS
10.30 utc we start on 144.150 SSB and roll through 432.150 and onto 1296.150 It is a good test session to see how your gear is going

Click on the Logger to find out VHF information in
Australia
.
.
Member of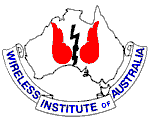 Since
01-01-1991 VICTORIA Division Membership # 62391
National Wia Membership # 326828

VK3EK gets air born and takes a pic of QTH from the Air in 2003