GHD Keys are made by:
Toshihiko Ujiie GHD KEY Co.
4-9-4Tsurugaoka Izumiku Sendai City
981-31 Japan
They are available in the USA. from Morse Express.

The pictures below are GHD's pictures of keys I own. I intend to try and take my own... but these are very good photos-and I'm not going to replace them unless mine are at least close!
The feel, fit, and finish on GHD Keys are simply the best. The GHD GN205 single lever bug is my all-time favorite bug. Its combination of looks and feel are just right for me.

This is the GHD GN405 single lever paddle (non-iambic.) It has regular mechanical contacts-as opposed to the optical interrupter contacts on other keys-and the 'feel' is excellent-the optical sensored keys have just a bit better feel, and smoother output-but for some reason, I just-somehow-like this one (and the mechanical contact, single lever bug) better. Perhaps it's some kind of simplicity thing!!!?
This is the GHD GN205 single lever bug. I bought it in an effort to discern the difference(s) between optically-sensed contacts and mechanical contacts. The GHD keys are so good that it was difficult... but the optical sensor unit wins. Most of it is that lack of contact bounce on contact-make. GHD uses rubber bumpers to cushion the impact of reaching the end-of-travel of the lever. Both feel great... but, oddly enough, I prefer the mech contacts on my GN205.

Finally, this is the GHD GD105 Mk II single lever optical sensor bug with "W" levers. Keying an optical sensor key is the best "touch" and "feel" I have ever used. You have to try it to believe it. On a bug it really gets interesting-none of the usual milliseconds-long chatter ALL mechanical bugs exhibit on contact-make.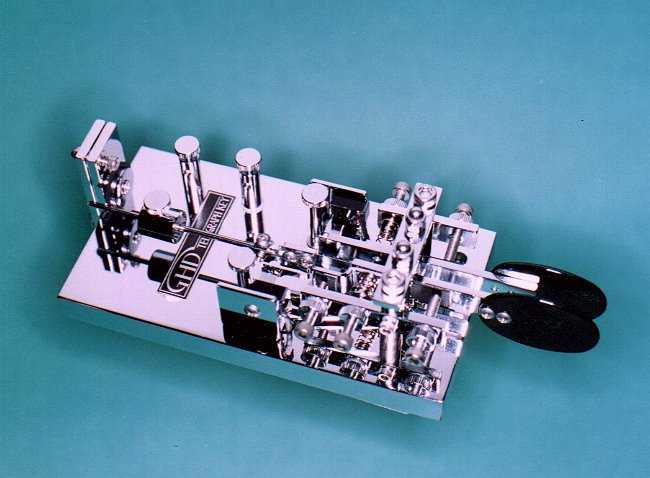 GHD Keys are available from my good friend: Marshall Emm at Morse Express.

To continue browsing the website, please select from these categories:
and from an Electronics perspective: