---
QSL by: Carlos Mayer's Printing in Argentina

---

Hola estimados amigos ...!!! Bienvenidos a mi sitio web! Por favor vuelva a menudo! Hallo liebe Freunde! Kommen Sie oft zur�ck, um meine Seite zu besuchen! Cumprimentos estimados amigos! Boas vindas ao meu Website! Por favor volte sempre! Salut amis estim�s. Bienvenus � mon site web. S'il vous pla�t, revenez-y souvent. Salve cari e stimati amici, benvenuti nel mio sito, spero ritornerete spesso!!!

---
Welcome to my website... I present here some of the interests I have found to be worth pursuing-hopefully you will find some of them interesting as well. Please feel free to express any constructive criticism you feel will make this a better, and more informative cross-section of my life in the Southern part of these United States.
For me, the South is not just a place... it's a way of life , with a heritage I am proud of... and I love it dearly.
IF you would like to learn more about the South, especially the region of Georgia I live in, click here: BLUE- GREY . I especially like the quote from the beginning of this historical website.
"There was never a good war , or a bad peace." Ben Franklin
There is an equally interesting, very valuable resource-website dedicated to the High Country of North Georgia at: High Country!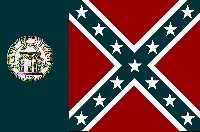 ---

Despite a range of subjects, and different pages within those subjects, navigating my website is easy. At the bottom of every page is a pair-sometimes a trio-of blue menu panels. You should use those to get you wherever you want to go for major topics. Once there, the 'major topic' colors change to dark blue with yellow letters-just to remind you where you are.
Frequently there are 'quicklinks' to other-usually special-pages... such as my "Photo Gallery" just below. All of these will still have the blue menu panels at the bottom of the page to help you along your way.
Finally, most pages have a set of 2 or 3 buttons near the bottom, just above the blue menu panels, that will say something like "Previous"; "Reload"; or "Next". This has been done to help the pages load faster, by dividing content-loaded pages into several parts.
Please let me know about anything that doesn't work-unless you are running older versions of the various browsers. Nothing before version 5 of Netscape, Internet Explorer, or Opera is going to work well-if at all. They are free, and there's just no excuse for not being reasonably up-to-date on such important software. I have tried very hard to keep things presentable, and will appreciate any suggestions or comments you may have towards improvement of this website.
---
Check the Photo Gallery for some photos, taken last Fall, of a beautiful Georgia wildflower called: "Hearts-a-Bustin' " . These grow in several places in my backyard.

---
To SEARCH for any specific subject or page on this website... or the web... try the whatUseek Search Engine below:
---

To browse the website... please select from these categories:
and from an Electronics perspective: