VK3DYL
<![if !vml]>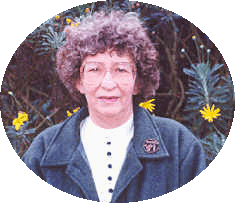 <![endif]>Hi! I'm Gwen - welcome to my place on the Internet. My QTH is in the city of Melbourne which is the capital of Victoria (VK3) in Australia. I have been licensed since 1980 and during that time have been very active with the callsigns of VK3PGT, VK3KYL, VK3DYL, AX9YL (Norfolk Is.), VK9YL (Lord Howe Is.), ZK1XYL (South Cook), VK9XYL (Christmas Is) and VK9CYL (Cocos - Keeling Is).
Currently I have all 335 DXCC entities confirmed, so until a new island/rock/reef is discovered I am concentrating on working YL countries.
After my OM, Tom, VK3KFW, became a S.K. in 1987, I combined my two favourite hobbies of radio and travel. Please click on the links below and come with me on some of my trips and meet some of my friends. Enjoy!!!!!
The current time and temperature in Melbourne
E-mail: [email protected]
---