QTH: I am currently located in St. Clair Shores, Michigan, which is a northeast suburb of Detroit.
from July 2004 to August 2010 I lived in Cottrellville Township, Michigan (nearby Marine City, which is above Lake St. Clair). It is in a somewhat rural area northeast of the suburbs of Detroit, Michigan. In fact it is approximately halfway between Detroit and Port Huron. The county was: St. Clair Co. When I was KC8RVF I resided in Macomb Co, also in St. Clair Shores. This was from July 2001 to June 2005.
Show maps of different scales of my location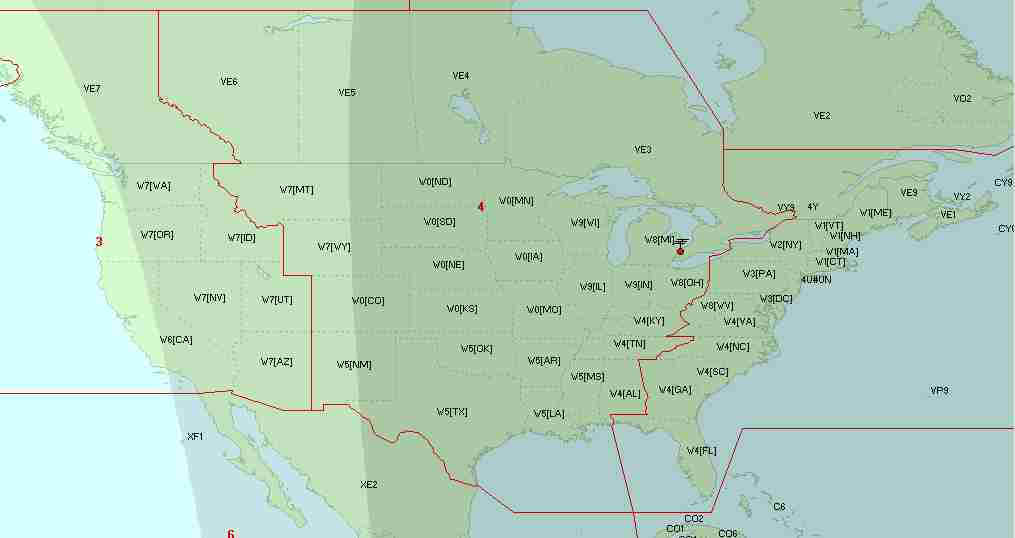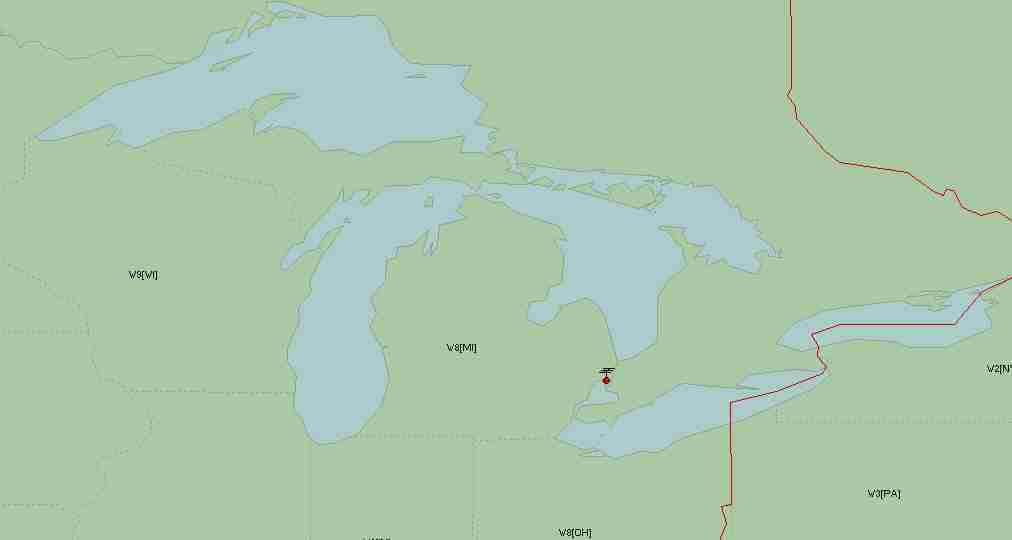 Cottrellville Twp QTH info:
Grid square: EN82qq
Latitude:
42.706969

(42° 42' 25'' N)

Longitude:
-82.589466

(82° 35' 22'' W)
Rigs: I most commonly use an Icom IC-746. I also have a Kenwood TS-440SAT, Kenwood TS-520S, and in the mobile...an Icom IC-706MKIIG.
V/UHF radios: Icom 2720, Kenwood TS-700SP, Kenwood TW-4100, Icom IC-2100, KDK FM-2033..................
HT's: Icom W-32A, Icom W-31, Icom IC-T7H, Yaesu VX-7R, Yaesu FT-530, Alinco DJ-G5, Motorola GP-68................
Antennas: For HF I am currently using a 160M full wavelength loop antenna up approx 30-35 feet. For V/UHF I use a homebrew design of the Arrow Antennas dual-band J-pole antenna. A good friend of mine (N8ZA) helped me build it when I was first licensed. I think it looks like an antenna as compared to the Copper Cactus J-pole, which in my opinion, looks like a bunch of plumbing on the roof. Plans for the Arrow Antenna dual-band J-pole can be found HERE.
Amp: Heathkit SB-200 (which I rarely, if ever use); for VHF: Mirage B-215-G, Mirage B-5018-G; and for UHF: Mirage D-1010-N
Antenna Tuners: MFJ-993, MFJ-989, Drake MN-2000, Kenwood AT-250, Ten-Tec Model 29, Dentron Jr. Monitor, Kenwood AT-120 (mobile), MFJ-945E (mobile), Icom AH-4, Icom marine automatic AT-130
Age: I am in my early 40's.
Licensed: In July 2001.
License class: Extra
My original callsign was KC8RVF until 5/31/2004
I was a resident of Macomb County until July 2004, under the callsign of KC8RVF
I upload my logs to LotW frequently.
I upload to eQSL, contacts made via a few WAS nets (3905 Century Club & North American Traffic and Awards Net) I have participated with, as well as hams that are eQSL Authenticity Guaranteed after a LotW confirmation is made. I've been busy on and off trying to catch up on my logging via eQSL, and for now eQSL takes a back seat for priorities in life. If you need an eQSL card, send me a message with the contact info and I'll double check in my logbook.
My Digital Modes Club (DMC) # is: 557
My 30MDG # is: 4214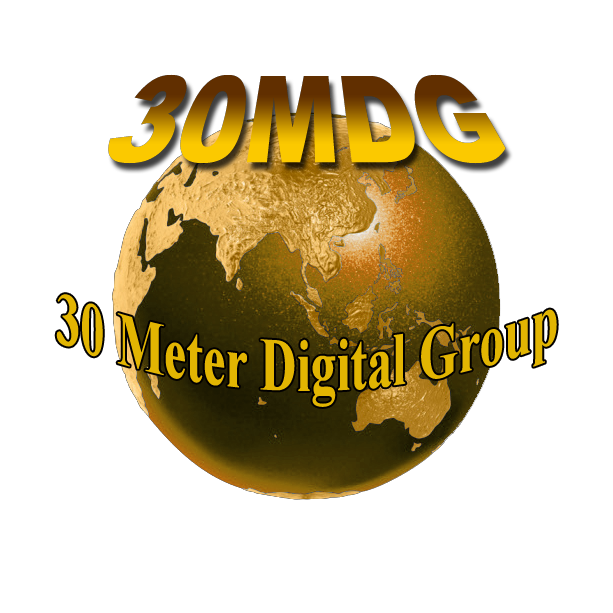 My EPC (European PSK Club) # is: 13436
My SKCC # (Straight Key Century Club) is: 6076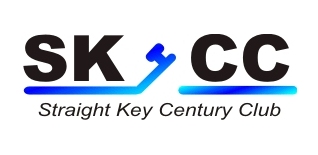 My NAQCC # (North American QRP CW Club) is: 4044

I have been interested in various forms of radio communications since I was about 10-11 years old.
I enjoy meeting people on the air and becoming friends. Sad to say I have lost some friends who are now Silent Keys. Some of these hams who are with us still in the ether are: Richard K8QLM, Stu KW8K, Paul W8KC, James KC8RYX, Tom N8QOQ, Frank K8MFK & Hank K8DD. I feel it is appropriate to quote an excerpt from a mother's letter to her deceased son who was killed in Vietnam from the television special "Letters Home From Vietnam". The thought is beautiful, "It was better to have loved and lost you, than to never have known you at all."
I liked Richard for his proper operating above reproach...if there ever was an A-1 operator, it was Richard. Paul coaxed me to study my CW; and I made my 1st HF DX contact with him...QRP SSB to Italy. During club meetings for introductions he would give his best Russian impersonation and state that his callsign was RG8X and his name was Vlad. Tom and I would talk quite a bit of operating radio outdoors. James KC8RYX and I (as well as others) did our 1st Field Day together, 20M SSB w/ K8UO. I still have a few of his Icom CI-V rig control interfaces that he homebrewed. Stu...well where do I begin...a very close friend. I still remember the look he gave Chuck N8ZA and I at the Holland swap when another ham was asking about the gear he had purchased and set on the table with us. We pointed him in Stu's direction as he was in the lunch line. It was a silly look of "you guys...you".
I don't have pics of all of them, but I have included a couple of them.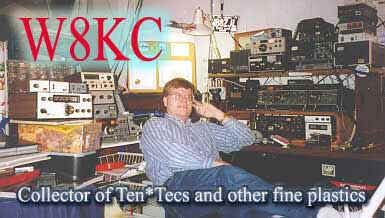 Paul W8KC James KC8RYX
I am proud and patriotic to be American, but do also value and respect other foreign cultures and ideals.
Here's a bird's eye view of my home from a Bing.com map. If you look hard, at the lower end of the pond you can see the wire for my loop antenna.