What is the Reading Radio Club Pagoda Award?
-- Repeater --

146.910 MHz.
- 600 kHz.
PL Tone 131.8 Hz.

-- Weekly MOTA --
(Meeting On The Air)

Every Friday that we do not have an in-person meeting.
Net starts at 8:00pm on the RRC Repeater.
You do not need to be a member to join us!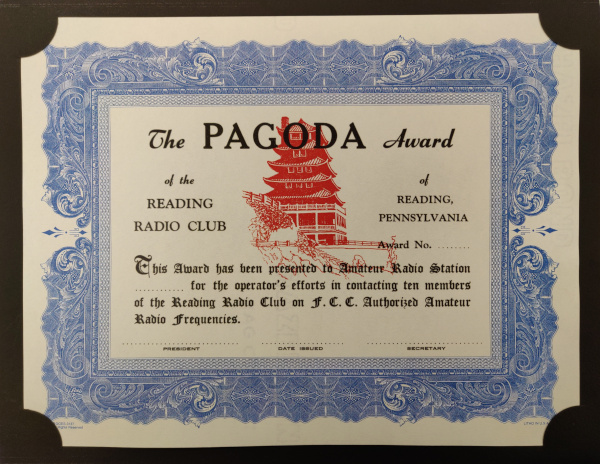 The Reading Radio Club Pagoda Award is a beautiful certificate anyone (you do not need to be a member) can earn by simply contacting 10 members of the Reading Radio Club via a simmplex contact!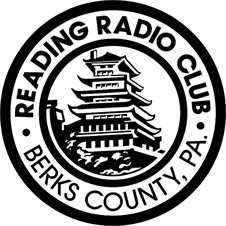 Look for this image on or in the profiles on QRZ.com or other ham radio sites to identify RRC members. More details can be found here:

Winter Field Day 2024 plans are still being made and hashed out. There will be a WFD2024! WFD will be on January 27th-28th, 2pm EST to 2pm EST. More details to follow as information becomes solidified and available!

Please be sure to sign into Ham Club Online. If there are any errors, please send an email to us at [email protected] and we will correct the relevant fields. Once you sign in, you can update your email / phone. (Please note, these are not accessible to the public or other members. This helps us to get information out to you quicker.)
The Bulletin article from 2016 showing the club's March 10, 1921 founding date can be found here: