News
Color on signals other than the ATV repeater ID now appears on repeater output that is streamed to the BATC website. A color chorma device is being used to boost as necessary. Once further testing is completed, the device will be moved to the Towson ATV repeater site for deployment on all transmitted video from that site.

Efforts are underway to link multi-state area repeaters by a 5 ghz. network of relay points. This project includes CATS Towson, MD along with York, PA; Wilmington, DE, and Philadelphia, PA. Equipment has been allocated and site visits are planned for installation of the necessary equipment. Our Towson site will be our gateway into this network. Our in-process plans for linking our Towson and Laurel sites continue. First near future expectation is for an Internet presentation of video from the Laurel site, to the British Amateur Television Club website (BATC). This is the same process currently in place for our Towson ATV repeater output. Passing of those Laurel signals into the Towson ATV repeater itself will follow at a later date. Kudos to the Mid-Atlantic DATV group for inviting us into this repeater linking venture!
Paul Nf3X
Paul NF3X in a a recent on-air net.

Fred K3TAZ's PC Electronics TX5A transmitter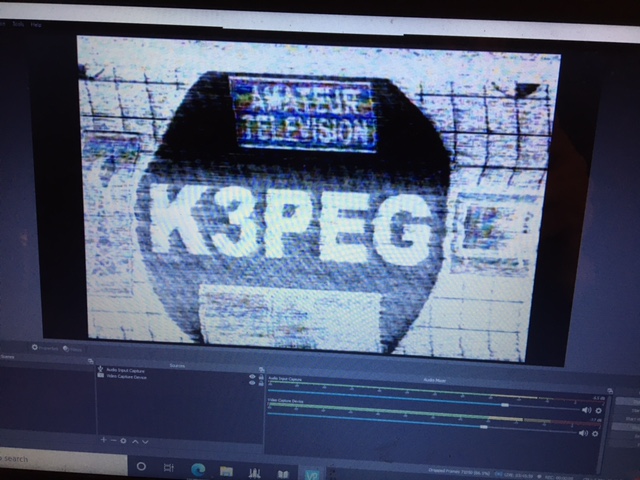 K3PEG from Glen Burnie to Towson 19 miles