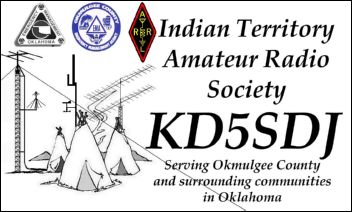 Projects Page
ITARS Homepage Navigation
Home ......Severe WX.....Terrorisim Preparedness.......Club Business ......Community Events ........
Newsletters and articles........Projects......For Sale .....Photos......Links......
Folks we're involved with ...... Club Officers
2 Meter Antennas
Remember the old "Super Scanner for 11 meters? They were a great antenna! Now here is a set of plans to build one for the 2 meter band.
"2 meter Super Scanner."

The J-Pole Also sometimes called the "Copper Cactus"


6 Meter Antennas
3 to 6 element Yagi for 50 MHZ. If you want a smaller one just remove directors down to a 3 element. I built a 3 element one like this with a gamma for a match on it for a friend, his first contact with it was over to Japan. I'm still not sure which one of us was the most excited! Here is one way you can feed it.

All Band Antennas
The Quad Antenna
Here is a link to a Quad antenna calculator. Just put in your frequency in MHZ and hit the go button and it will do the rest. There is even a detailed plan on the construction of a Quad as well as a plan for stacking the antenna for added gain. "Quad Calculator"
The Carolina Windom, Have you ever heard of one? Everyone I have ever heard that is running one has a great signal, check it out.
If you find any projects or want to see one e-mail me and I will find it and place it on the web page.

Various Electronic Perojects
Build you own Code Practice Oscillator with this very easy to follow plans. Plans include schematic, parts list and construction techniques.
Taken from the ARRL home-brew projects page.

An Interesting article taken from the ARRL web page on soldering
Gravitational Soldering


If you find any projects or have on you would like to see one placed on this page, e-mail me and I will find it and place it on the web page.

ITARS Homepage Navigation
Home ......Severe WX.....Terrorisim Preparedness.......Club Business ......Community Events ........
Newsletters and articles........Projects......For Sale .....Photos......Links......
Folks we're involved with ...... Club Officers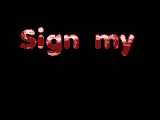 Please Sign our Guest book
To Contact Us:
E-Mail: [email protected]
Indian Territory Amateur Radio Society
P.O. Box 548
Beggs Oklahoma
74421
For comments or suggestions on the
Web Page, Please contact the web page builder
via e-mail by clicking the link above