MIA # MLI 006
QSL sample in four parts by Alfio IT9EJW

Ramkin Island position 34°30' N 035°46' E , it's a smallest island, with an area of 34.903 sqm is located north west of Palm Islands Nature Reserve, This are a group of three flat, rocky islands of eroded limestone pavement, 5 km north-west of Tripoli, north Lebanon.

There is some maquis-type vegetation but the islands are anyway relatively bare except in spring when carpeted in wild flowers

.The site would make an excellent observatory for monitoring visible migration of waterbirds along the coast (egrets, ducks, etc...) Being an off shore island, Ramkin has been used for military purposes in the past, there are some concrete platforms for two guns,

erected early 1900. There is a lighthouse, supplied by solar panels. The area is declared as Marine Reserve, the islands are visited

commonly by picnickers, tourists and hunters, the camping is not permitted and all visitors must leave the area before sunset.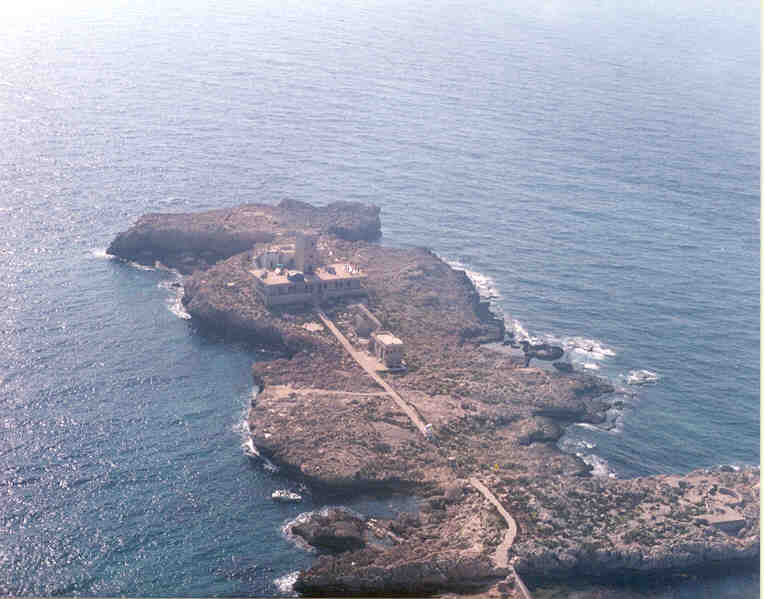 We operate from Ramkin Island during the IOTA contest w.e. for about 30 hours with two station, one barefoot in the contest,

to which we attended as M/S DX'spedition 100W and one

with amplifier, both with vertical antennas. A total of 2903 qso are in log,

61% on CW and 39% on SSB, including 1553 in the contest on which we scored more than 611,00 points.

More than 120 kg of equipment was transported from Italy. Locally Naim OD5LN provides for the power generators and the necessary

logistic stuff such as tent, desks, chairs etc.