Long Range
Maritime
Communications
in the UK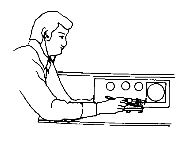 OBAN
RADIO
GNE

Content researched by
Bob Dixon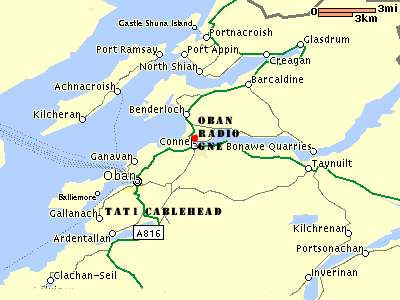 For the construction of the first transatlantic telephone cable (TAT-1), which came ashore at Gallanach Bay near Oban, it was vitally important that communication could be maintained 24 hours a day between the cable ship laying the cable, the cable station at Gallanach and the remote cable head at St. Johns, Newfoundland. This was achieved by fitting Oban Radio out with a vast range communications equipment, including facilites for WT on the 500kHz band (the only time the station was heard on this band), WT and RT on HF (short wave) and also radio teleprinter facilites, something which did not become common in the shipping world until many years later.
As well as this advanced communications system, the facility was also provided to remote-control the equipment from the Gallanach Cable Station - a very advanced feature for the day! During the day, for the duration of the laying of this cable, a Radio Officer would attend at Gallanach to provide the cable head with their communication to the ship. In the evening control reverted to the radio station.
On satisfactory completion of the cable these advanced facilites were closed down and subsequently removed from the station.