The KWM-2/2A TRANSCEIVER
The first Collins transceiver the KWM-1 appeared in 1957, and this was followed two years later by the KWM-2, which basically combined the circuits of the 75S-1 and 32S-1 in one case. A look a the pictures below will confirm that the cabinet is pretty full up. For the enthusiast it is a stirring sight to lift the lid when the radio is switched on, to see a whole family of tubes glowing and to feel the waft of hot air!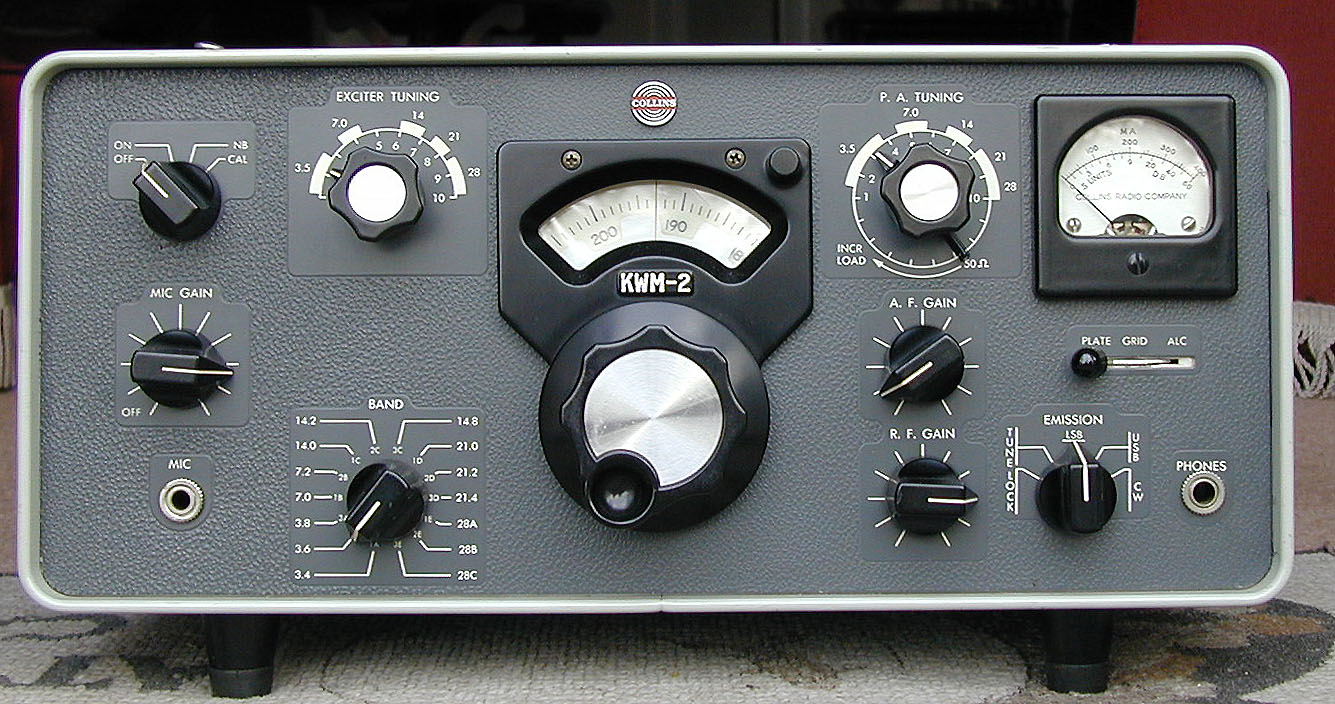 KWM-2
KWM-2A
Two years later the KWM-2A appeared, this utilised the usual Collins modification to double the number of band segments available. Genuine factory made models have the wide eyebrows above the Exciter and PA tuning controls.
KWM-2A top
KWM-2 top

KWM-2 open
There is virtually no difference in the top views of the KWM-2 and KWM-2A, except that as the crystal board at the bottom left which houses the ham band crystals is underneath the chassis of the 2A, the board on top is often empty!
A Satisfying Sight