Collins Reproductions
For purists the concept of copies or reproduction items will be an anathema. However, there are many who will accept these, if they are good quality and really follow the Collins format. Interestingly, the item described below did not exist in any original form, but would have been a boon to anyone owning more than one S-Line. In my opinion this antenna switch fully meets any expectations as regards quality and form, and for me, really meets a need that would otherwise be unfulfilled.
The Collins Reproduction Antenna Switch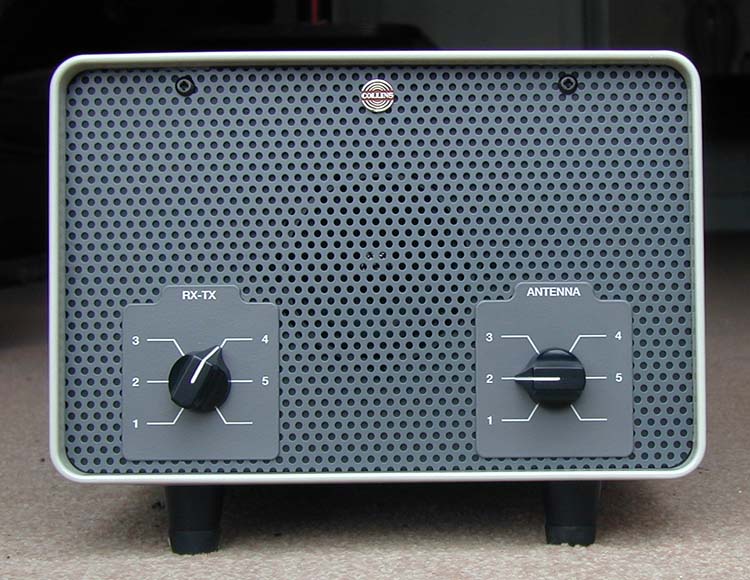 This unit consists of two 5 way high quality ceramic switches for connecting up to five S-Line units to one of five antennas or amplifiers. It's appearance provides an excellent match for any Collins line up, and functionally it fills a void.
Another reproduction item, a 312B-3 copy, is illustrated with the standard 312B-3
More information on this and other items may be found at the Advanced Optics Site