formerly KC5MFA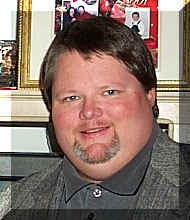 Don Wilbanks
Chalmette, LA and Picayune, MS
Updated 5/5/04
Amateur Extra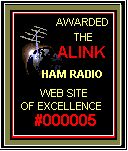 Obligatory Tyler Picture
Santa... where are you? I know you're here SOMEWHERE!
From n3kl.org
I am a licensed Amateur Radio Operator, more commonly known as ham radio. When disasters like hurricanes, tornadoes and floods strike, the first things to be affected are your home phones, cellular phones and, in many cases, the communication systems of law enforcement and local government. It is in these situations that Amateur Radio comes to the rescue.
Many hams have emergency generators and back-up batteries to keep the radios powered up. If our antennas blow down, stringing 40 or so feet of wire in the attic will serve as a temporary antenna and still keep the station on the air. Watch the news carefully the next time a major disaster strikes and knocks out the conventional methods of communications. Ham operators often relay health and welfare messages, notify family members that their loved ones are safe and assist the National Hurricane Center in Florida with on-scene weather reports from the watch and warning areas. In almost all cases you will hear the news say something like "...ham radio operators in the affected area report...".
Ham operators have a long and proud history of serving their communities in not only emergency situations but also in providing communications for bicycle and running events, Special Olympics, air shows and any other event that needs a coordinated system of two-way radio communications to pass information over a large area.
I am a member of the ARRL, New Orleans VHF Club, Westside Amateur Radio Club and the Pottawatomie County (Oklahoma) Amateur Radio Club. I am especially proud of my affiliation as a correspondent with Newsline, amateur radio's on-the-air bulletin and news service heard on a repeater near you. Click here for Ham Radio links, here for my Picture Page.
If you're struggling to learn the Morse code, keep with it. It's worth all the pain! Also, check out "Code Quick". This course will work for you. It will take you from zero to 13 wpm in 30 days. Click here for Code Quick. You won't be sorry. With the new license restructuring you still need to get 5 wpm and Code Quick will get you there... FAST!
Amateur radio is but one of my interests. I am a 20 year broadcasting veteran, having worked at stations in my home state of Oklahoma and several stations here in New Orleans.
My career has taken me from KGFF 1450 AM in my home town of Shawnee, OK in 1979 to WWLS 640 AM in Norman, OK and 50,000 watt clear channel KOMA 1520 AM in Oklahoma City, heard around the world. In New Orleans I have roamed the halls at WQUE 93.3 FM twice under 2 different formats (adult contemporary and urban), WRNO 99.5 FM in the album rock days, WNOE 101.1FM for country, WEZB 97.1 FM for top 40, WLTS 105.3 FM for adult contemporary again and WTKL 95.7 FM for oldies.
I co-hosted the morning show on WTKL for 4 years. I used the air-name "Don Banks" here in New Orleans and I was "The Fat Man" on WTKL until October 1997. I've done almost every format except classical and talk.
After a 7 year break from radio I am back on the air at MetroScan doing traffic reports. It's not nearly as high profile as doing a morning show but it's a lot of fun and the stress level is a lot more bearable. The radio biz is a lot like getting poked in the eye with a sharp stick. Eventually it stops hurting and you actually begin to enjoy it!
I am also interested in radio control cars, short wave & scanner listening and collecting broadcast memorabilia and airchecks. In fact, if it involves radio, I'm into it! Click here for Broadcasting Links.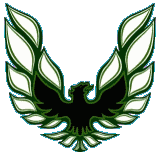 Another passion is my Dream Car, a 1973 Firebird Trans Am. I first saw one of these white and blue beauties when I was about 12. I didn't know what it was but fell in love with it anyway. Since then I have studied up and read everything I could get my hands on about these magnificant cars and have wanted one ever since. My car is exactly the same model and color of the car I first saw way back in '73. It has the original 455 and Muncie 4-speed manual transmission. I am in automotive heaven! Click here for the Firebird page. Two new pics added 7/31/03.
11/12/01 - The Trans Am is getting new paint!
7/31/03 - The new paintjob is finally done! See the Firebird Page for pics.
Some of my other interests include my wife, Dawn and our wonderful little boy, Tyler, who was born January 20, 2000, music (20 years as a DJ... duh!), aircraft, scuba diving, weather, our Pug (Maggie), photography, travel, camping, fishing, boating, reading, computers, cigars, pipes and much, much more! Click here for my Grab Bag o' Links.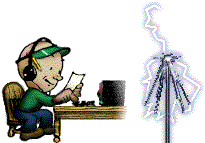 Web Design by AE5DW