Broadcasting Links
Updated 2/9/03
|AE5DW||Ham Links||Pictures||Broadcast Links||Grab Bag o' Links||Westside||NOVHF|
Radio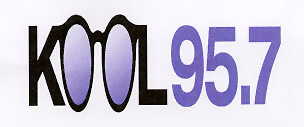 -- Nice website by my friend and fellow ham Bob Walker, K5JXH. Bob is a legend in New Orleans radio. Click here for a pic of me on his site. Thanks, Bob!
-- The Internet Top 40 Countdown.
Beau Weaver -- Voiceover talent. You've heard his voice on Entertainment Tonight, Real TV & McDonalds commercials to name a few.
BNet -- Lots of broadcast related content.
Broadcast.com -- One of my favorite sites. hear radio & view tv over the net!
Bumper Productions -- I worked with him at WQUE in the 80's. Great station id's!
California Aircheck -- Fill in your personal tape collection of great stations & jocks here.
Capt. Janks -- One of Howard Stern's phone pranksters.
FCC -- You love 'em, you need 'em, you can't broadcast without 'em!
G. Gordon Liddy -- Former Watergate burglar turned talkshow host. Heard in N.O. on WTIX 690.
Jam -- Where the best jingles in the world come from.
-- Great radio parody site. A must see!
La. Radio & TV Online -- Database of station info for Louisiana.
Mike Church -- Escaped New Orleans for Newstalk 1110 WBT in Charlotte. "Caveman Radio" & my good friend!

-- Radio & Records. Online version of THE radio trade newspaper.
Radio Free New Orleans -- Lots of local music content from the tourism dept.
Radio Guide USA -- Traveling? Check here for stations before you go.
Reel Top 40 Repository -- THE place for online aircheck listening! A history lesson in every clip.
WCKW -- 92.3 "The Point" Classic rock in New Orleans.
AM Stereo -- Great concept and it sounded good, too. I still have my AM Stereo Walkman.
Art Bell -- X-files meets all-night talk radio. Area 51 stuff & tons more.
KOAM.COM -- Howard Stern fan page. Very well done.
W&J -- Walton & Johnson, mornings on WRNO (see their link below).
WRNO -- 99.5 in New Orleans. Classic rock..
WRNO Wordwide -- New Orleans' own commercial short-wave station.
Tribute to Wolfman Jack -- Tastefully done memorial.
WNOE -- Country 101 in New Orleans.
WTKL -- KOOL 95.7 in New Orleans. I was The Fat Man on the morning show once upon a time.
The Broadcast Archive -- Radio history.
Television

- Vintage television at it's best.
ABC -- American Broadcasting Network.
CBS -- Columbia Broadcasting System. Will customize to your local CBS station.
Comedy Central -- Home of South Park!
-- Bad boys, bad boys... whatcha gonna do...
DIRECTV -- DSS provider. Tons of sports.
Discovery -- One of the best cable channels!
FOX -- 20th. Century Fox network.
FX -- Fox's other cable channel.
HBO -- Home Box Office & Cinemax.
NBC -- National Broadcasting Company.
QVC -- Shop 'till you drop!
The Dominion -- Sci-Fi channel.
SHO -- Showtime, The Movie Channel & Sundance.
Speedvision -- One of my faves! Cars, boats, planes, cycles. If it's fast, it's here!
FoodTV -- The Food Network. Home of New Orleans chef Emeril Lagasse. BAM!
History -- The History Channel.
E! -- E! Entertainment Television. Love that Talk Soup!
More to come.