Grab Bag o' Links
Updated 4/9/01
|AE5DW||Ham Links||Pictures||Broadcast Links||Grab Bag o' Links||Westside||NOVHF|
Newest
OCA -- Oklahoma Cardiovascular Associates. My uncle Ron White's medical practice in Oklahoma City.
-- Hurricane Hunters, Air Force Reserves at Biloxi, MS.

-- Search for Extra-Terrestrial Intelligence. Your computer helps look for ET.
Cross A Ranch -- Beeswax hand cream. As seen on the Microsoft TV ads.
AutoPC -- A Clarion car stereo with Windows CE built in! Brand new!
Air & Space
-- Great aviation magazine.
AirNav -- If you fly, check this out.
-- Aircraft Owners & Pilots Association.

-- Aviation Supplies & Academics. Pilot supplies & publications.
Aviation Weather Center -- Avoid the storms.
US Wings -- Look cool on the flight line.
-- Another great aviation & space publication.
-- Info for the pilot. AVflash is a great e-mail news service.
Cessna -- Probably the world's most popular light aircraft.
-- I gotta get one of these!
-- Experimental & homebuilt must-see.
FAA -- The feds.
Gleim -- Instructional publications & software.
-- I gotta dream, you know!
Jeppesen -- Charts, approach plates & more.
Landings -- "The Busiest Aviation Hub in Cyberspace".
MSFS98 -- Microsoft Flight sim. OK, it's not real, but crashes don't hurt as bad!

-- Ground Control to Major Tom...
-- Hawker & Beech aircraft.
Reno Air Races -- The ultimate motorsport!
Radio Control Hobby
RC Car Action -- The world's leading R/C car magazine.
Hobbies.net -- Huge r/c hobby website. Must-see!
Associated -- Manufacturer of great r/c race cars & trucks. I own a RC10 Team buggy.
Trinity -- Race batteries, motors, cars & accessories.
MRC -- 50 years of innovative r/c products. Cars, planes, boats & much more.
Kyosho -- Cars, trucks, boats, planes, helicopters & accessories.
Novak -- Electronic speed controllers & more.
Horizon Hobby -- Huge r/c hobby distributor. Dynamite batteries.
Tamiya -- Scale & realistic r/c cars & trucks.
HPI -- Cars, trucks & speed accessories. My next car will probably be the RS4 Rally.
Maxtec -- R/c kits, motors, batteries & chargers.
Boca -- Ball bearings for r/c cars, fishing reels, bicycles & tons more.
Hitec/RCD -- Radios, receivers, servos, speed controllers & more.
MIP -- Aftermarket speed stuff for r/c cars & trucks.
Schumacher USA -- Car & truck kits & speed stuff.
Tekin -- Electronic speed controllers & more.
Traxxas -- Car & truck kits. Maker of the "NITRO 4-TEC" car. 50 MPH out of the box!
Yokoma -- Race car kits & accessories.
Losi -- World champion r/c kits & speed stuff.
Serpent -- Serious r/c race cars.
Duratrax -- Tires, batteries, speed controllers & kits.
BSR -- Racing tires, motors & accessories.
Hammad Ghuman -- Precision machined aluminum racing components.
Lucas Racing -- Racing car kits & parts.
Kawada -- Kits, motors, tires & more.
CVEC -- High performance r/c exhaust systems.
KO Propo -- Radios & servos.
Tower Hobbies -- Mail order retailer.
California R/C -- Mail order retailer.
Parma -- Bodies, paint & accessories for r/c racing.
Testors -- Hobby kits, paint & accessories.
RPM -- Wheels, precision tools & more.
Automotive
-- I love my Ram! (unfortunately, this ain't it!)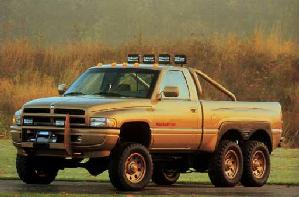 Bandit TA Club -- The car Burt Reynolds made famous.
Barrett-Jackson Auction -- You want it? It's here!
-- Restoration parts & supplies.
Classical Pontiac -- Online magazine for enthusiasts.
Dodge Viper Central -- Get snakebit!
Vintage Parts 411 -- Restoration.
-- General Motors
Hemmings -- Classified auto marketplace mega-zine!
Herding Goats -- Classic Pontiac GTO. Gr-rrrrrr!
High Performance Pontiac -- Magazine.
-- H/O Club of America.
Impala SS -- I want one of these, too!

-- The race, not the Camaro.
MCC -- My Classic Car Online.
NFC -- National Firebird & Trans Am Club.
Ads -- Original Pontiac Firebird ads.
Paddock -- Restoration parts & supplies.
Performance Years -- Pontiac restoration.
Pontiac Enthusiast -- Magazine.

-- Dress like Mario Andretti while driving/pushing your Yugo!
Texas TA -- Trans Am club in San Antonio.
F-body -- All about GM's f-body cars.
2nd Gen -- IMHO The Ultimate '70 to '81 Firebird & Trans Am site!
TTAC -- Tidewater TA Club.
TA Tribe -- Great site!
TACA -- Trans Am Club of America, Dayton, OH chapter.
442 -- Not your father's Oldsmobile.
VW -- They're so cute!
Cigars
2 Guys -- Stogie Heaven.
Arabi Cigars -- Local New Orleans area online smoke shop.
Cigar Aficionado -- Say no more.
Famous -- Great New York City shop & mail order.
Travel
Good Sam -- Great camping & rv organization.
Gumbo Pages -- Must-read if you're visiting New Orleans!
Smokies -- Great Smoky Mountain National Park.
Jackson Mountain Rentals -- Cabins & chalets near Gatlinburg, Dollywood & the Smokies.
-- They built our RV.
Vegas WWW -- The lowdown on Sin City.
Rod's Guide -- Travel planning guide to the Smoky Mountains & Gatlinburg area.
-- We bought our 29' Jayco class-c from him.
-- Ever lost something on the plane? Here's where it ends up!
Woodall's -- Camping & RV site.
Other Stuff
Zagi -- Radio control sailplanes. Tough enough for combat! Featured in the 12/98-1/99 Air & Space Smithsonian magazine.
Ben & Jerry's -- Ice cream!
-- Controlled Demolition. Masters of implosion demolition.
Pug Park -- Website featuring Pug dogs. If you're a Pug Person it's a must-see!
Skeletons -- L.A. County Coroner's Office Gift Shop. Really!
Sun -- The Legendary Sun Studio in Memphis. Elvis recorded his earliest music here.
The Daily .WAV -- Fun sounds for your computer.
Ty -- The Official Ty website, Home of Beanie Babies. My wife is hooked on these!
More to come...