Home
>
Articles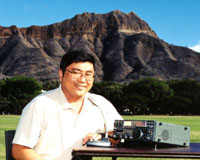 Amateur Radio Articles
These are some articles previously written and published by Ron Hashiro, AH6RH. Most have been published in the EARC (Emergency Amateur Radio Club) newsletter "Wireless Dispatch" and may contain a few revisions since the time of original publication. You're welcome to use them with your own amateur radio club newsletter. Please give credit to the EARC Wireless Dispatch.
Enjoy, and feel free to drop me an e-mail if you have any questions.
August 31, 2002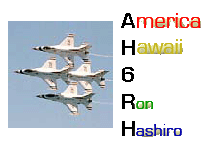 These are general articles on amateur radio.
Find out more by contacting: rhashiro(remove this part)@hawaiiantel.net
Copyright © 1997-2015 Ron Hashiro
Updated: August 31, 2002
DISCLAIMER: Ron Hashiro Web Site is not responsible for the content at
any of the external sites that we link to and therefore
are not necessarily endorsed by us.