---
Please click on "Play" to view photographs taken at Nong Nooch Garden.
Elephants display their skills at Nong Nooch Garden
Sunday November 20 was a day of tours for the SEANET delegates with the morning spent at the fabulous Nong Nooch Garden which has beautiful award-winning botanical gardens.
Nong Nooch Garden (or Suan Nong Nooch) also presented an elaborate Thai cultural show with dancing and a display of Thai boxing and this was followed by an outdoor display of elephant skills in an large stadium. There, the elephants displayed their talents at everything from playing football to painting a canvas holding a paintbrush with their trunks.
Before the elephants came out in the stadium to display their capabilities, which also included carefully stepping over some (brave) volunteers, there was a group photograph taken with all the delegates lined up in rows inside the elephant theatre. A smaller group photo with the 44th SEANET banner is shown at right.


Registration at the Discovery Beach Hotel and Welcome Dinner
Seminars on Saturday morning -- and a vote for Jogjakarta in 2018
The Saturday afternoon outing to the Pattaya Floating Market
The Gala Dinner at the Discovery Beach Hotel
The Silverlake Vineyard for wine in a fine environment
Pattaya Park Tower for a Farewell dinner with a view
NEXT PAGE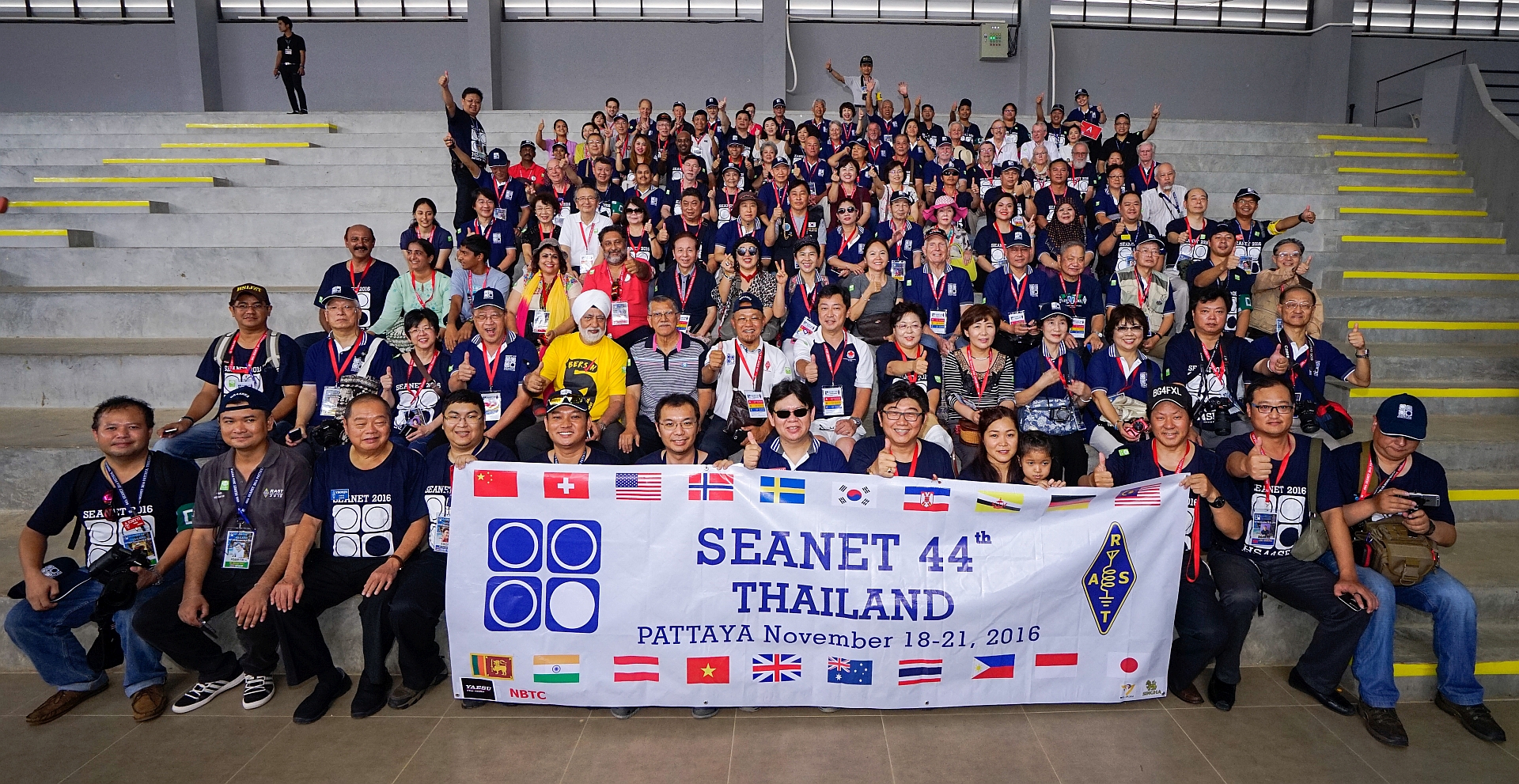 ---