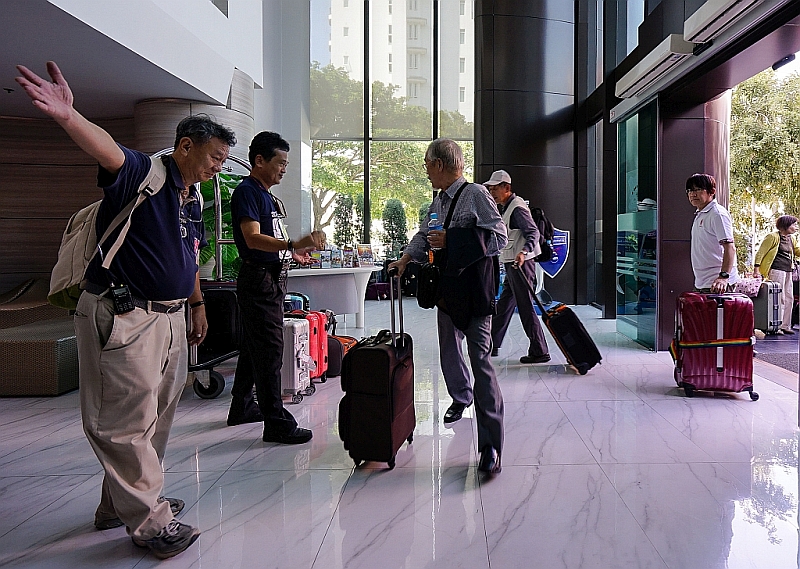 The 2016 Southeast Asia Network (SEANET) Convention in the Pattaya beach resort and hosted by Radio Amateur Society of Thailand was a big success, attended by some 140 delegates from countries across Asia and including delegates from Europe and North America.
The three-day event kicked off on Friday, November 18 at the Discovery Beach Hotel in Pattaya with delegates having arrived during the day, after being transferred from Thailand's Suvarnabhumi International Airport near Bangkok. Nurses were on hand to provide a medical check-up for delegates and were present throughout the event to ensure that everyone was in the best of health.
After registering and checking in to the hotel, the delegates were taken by bus to the JeJuk 3 seafood restaurant just to the north of Pattaya, leaving the hotel at around 4.30 p.m. for a welcome dinner that evening where they were rewarded with a fine sunset from across the Gulf of Thailand..
There was a selection of excellent Thai seafood dishes and after dinner everyone was given a briefing of what to expect over the coming days.
RAST President Jakkree (Jack), HS1FVL and members of the organising team introduced themselves before everyone returned to the convention hotel which was some 10 kilometres away.
Later that evening there was an opportunity for delegates to attend the Alcazar Cabaret Show which was a five-minute walk from the convention hotel and featured stunning ladyboys in extravagant costumes along with awe-inspiring song and dance routines..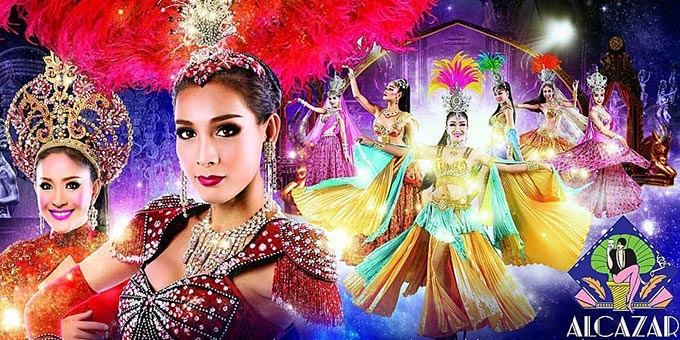 The story about the 44th annual SEANET Convention hosted in Pattaya on the Gulf of Thailand by the Radio Amateur Society of Thailand under the Patronage of His Majesty the King (RAST) is told on several web pages that are linked to each other.
We have also tried to present as many photographs as possible by including them in videos.
These videos and a report about the entire SEANET 2016 Convention can be found on the following pages:
Seminars on Saturday morning -- and a vote for Jogjakarta in 2018
The Saturday afternoon outing to the Pattaya Floating Market
The Gala Dinner at the Discovery Beach Hotel
Elephants followed by lunch at Suan Nong Nooch
The Silverlake Vineyard for wine in a fine environment
Pattaya Park Tower for a Farewell dinner with a view
---