Computation of position (without PC) of moon,sun,Cygnus,Sagittarius,Cassiopeia,Taurus,Leo and Aquarius
Replacing PC, monitor and keyboard:

Interface: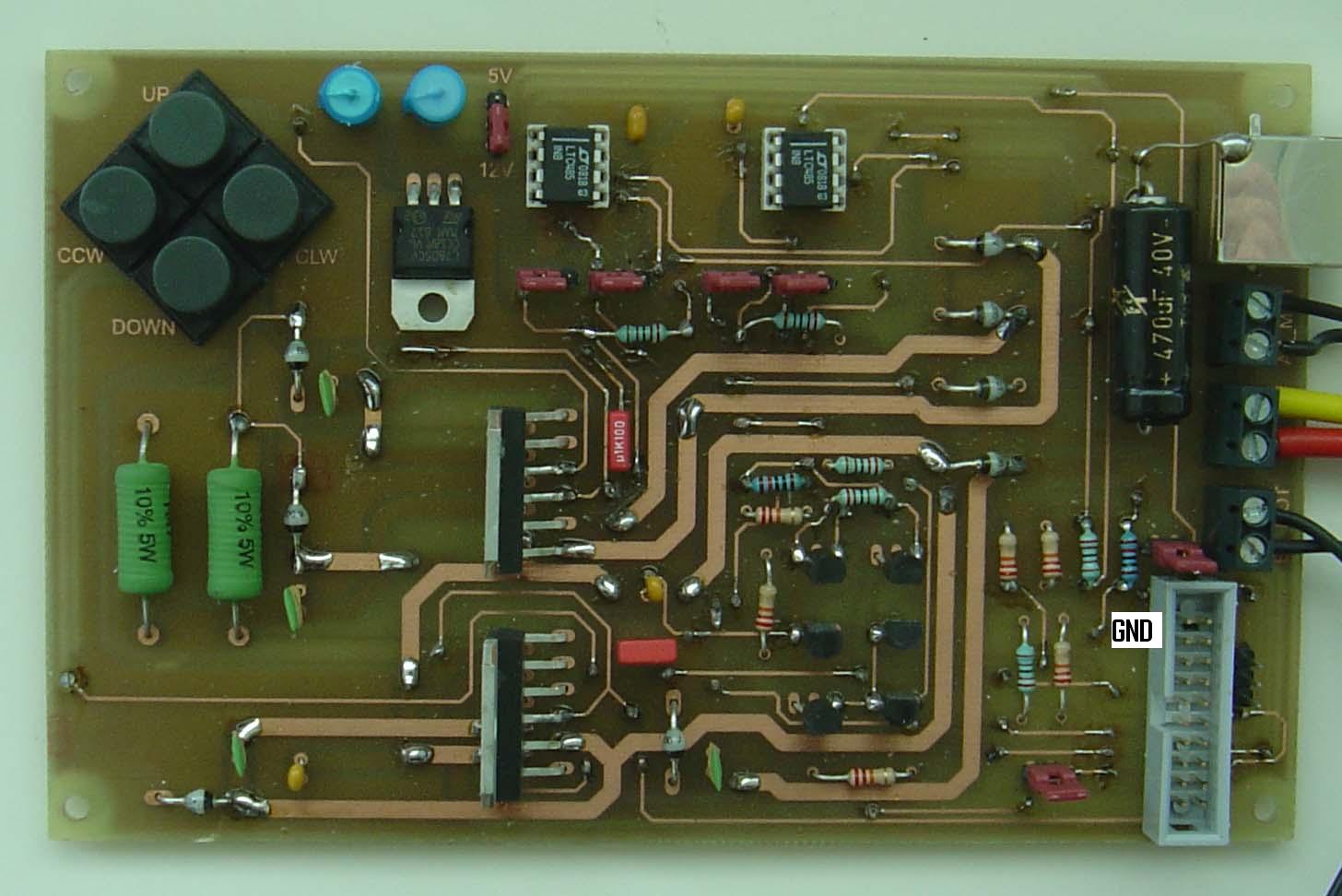 Demo - Version of the controller system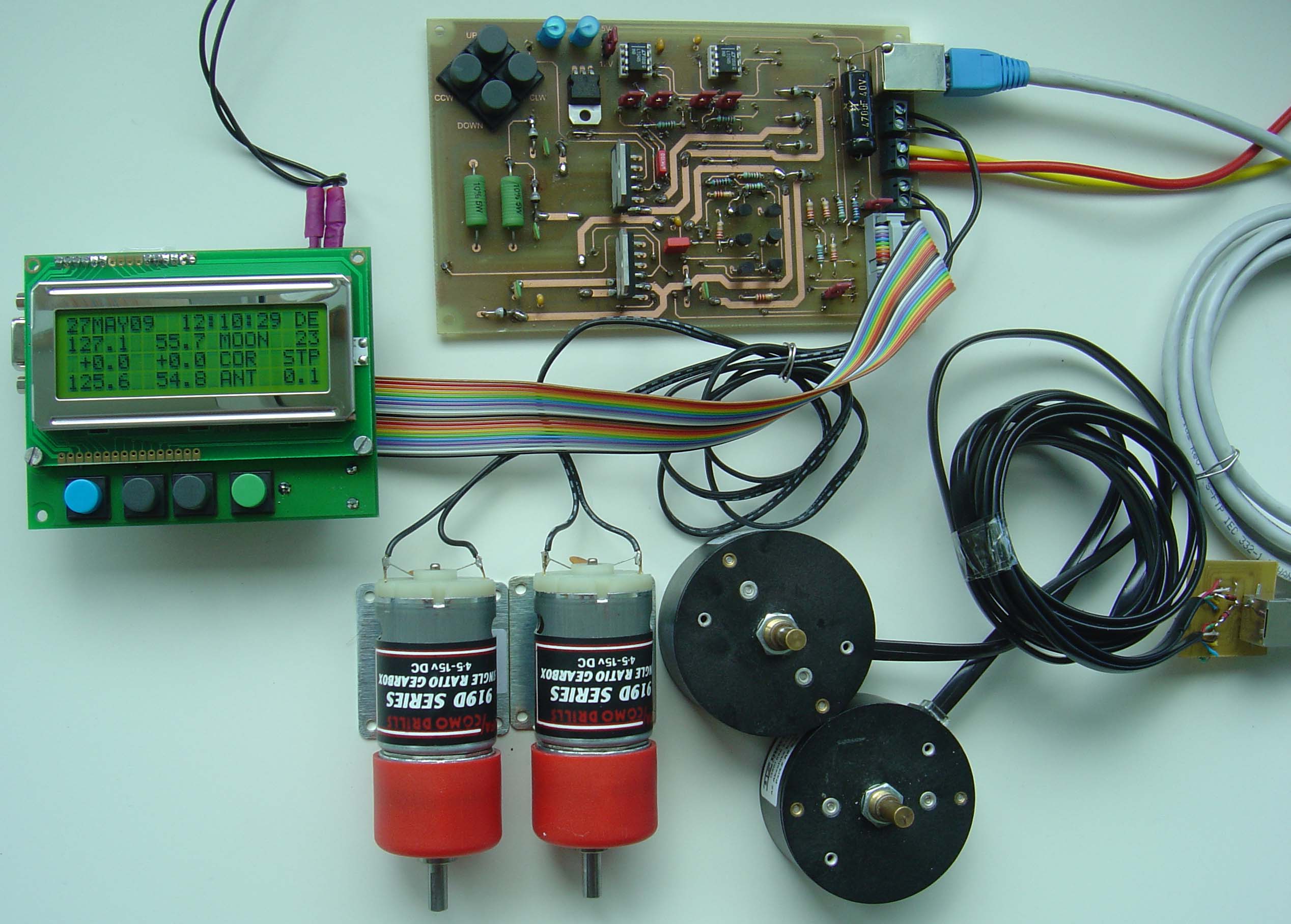 Georg Hylinski (DF1SR) offers different encoders which work in my system:
HH12: 12 Bit, 0.1deg resolution, fully compatible with MAB25/ETS25 from Megatron.
HH12-INC: Inclinometer, electrically same as HH12, look at: HH12-INC datasheet
HH16: 16 Bit, but only 12 Bit used in my system. You need firmware V81 for using it.
For prices ask Georg: DF1SR(at)gmx(dot)de
---
The MAB25 from Megatron is discontinued now and replaced by the mechanically improved ETS25. Electrically it is the same as the MAB25:
Sometimes there is an unstable readout when connecting the MAB25 via a low quality cable. See hints for improvement at: AN01.pdf
Another (but more expensive) encoder is the A2-S-S from US-Digital: http://www.usdigital.com
---
Although the use of incremental encoders is not recommended, I programmed a 89C52 for converting the pulses to the SSI protocol. Get the firmware for it here: inc_ssi.hex See the circuit diagram in the controller documentation.
---
Andy Talbot, G4NJT, kindly developed hardware and firmware to interface a GPS module to the controller.
You can download : description (PDF) , HEX file: GPS firmware and PCB BRD file: GPS interface PCB
---
My azimut and elevation motors both do not need more than 1A for moving my 7.3m dish!
But there seem to be some systems around with more powerful motors, maybe for tracking a moon which is moving over the sky very quickly ;-)
ON4BCB, has developed a nice modification using more powerful H-bridges which can handle up to 43A!! Look at: H_bridge_mod_ON4BCB