---
Dr. SETI's
®
Sample Songs
|- on tour -|- bio -|- bookings -|- fees -|- av -|- filk -|- a word -|- abstracts -|- photos -|- songs -|- mdse -|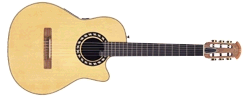 No Dr. SETI ® presentation is complete without a few of his inimitable SETI Science Songs. The links below will enable program organizers to download several of Dr. SETI's original songs in MP3 format, for evaluation, use in promoting upcoming events, and to use as bumper music for his scheduled media appearances.
Please note that these are actual informal in-concert recordings, not polished studio sessions, and their technical quality varies widely. They are a good indication, however, of the ambiance and level of audience participation Dr. SETI typically achieves at coffee houses and on college campuses worldwide.
Full-bandwidth versions of Dr. SETI's songs are available in the CD-book "Tune In The Universe!", available by clicking on the cover art below (and offered for sale at all of Dr. SETI's presentations and performances).
Caution: Audio files are quite large, typically one or more MBytes per song. Acquisition times will be correspondingly long, depending upon your connection speed. Downloading these songs with a dial-up connection is probably not practical.
The SETI League, Inc.
433 Liberty Street, PO Box 555
Little Ferry NJ 07643 USA
Phone 1 (201) 641-1770
Fax 1 (201) 641-1771
Web http://www.setileague.org
email info @ setileague.org
---