---
Dr. SETI's
®
Consignment Items
|- on tour -|- bio -|- bookings -|- fees -|- av -|- filk -|- a word -|- abstracts -|- photos -|- songs -|- mdse -|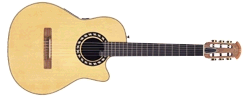 Upon request, Dr. SETI will bring to his gigs modest quantities of such SETI League membership premiums as mouse pads, pocket protectors, t-shirts, and various SETI League books, for consignment to your gift shop or bookstore. These items are provided to the host organization at 20% off the Suggested Contribution. Alternatively, hosts may purchase larger quantities of any such item for inventory, at our standard resale quantity discounts, but must prepay all shipping charges. Dr. SETI is pleased to make himself available for book signings after any of his scheduled lectures.
For additional information about Dr. SETI's consignment items, feel free to contact The SETI League's secreatary by email (heather @ setileague.org), or use the contact information shown below.
The SETI League, Inc.
433 Liberty Street, PO Box 555
Little Ferry NJ 07643 USA
Phone 1 (201) 641-1770
Fax 1 (201) 641-1771
Web http://www.setileague.org
email info @ setileague.org
---