---
Dr. SETI's
®
Honoraria and Expenses
|- on tour -|- bio -|- bookings -|- fees -|- av -|- filk -|- a word -|- abstracts -|- photos -|- songs -|- mdse -|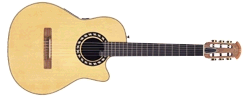 Dr. Shuch's public appearances benefit the membership-supported, nonprofit [501(c)(3)] SETI League, Inc., of which he is Executive Director. All his royalties and speaker's honoraria constitute tax-deductible contributions to The SETI League.
Dr. SETI's standard fee for a colloquium, commencement address, after-dinner speech or similar presentation is $900 US, plus all travel expenses (including round trip business-class airfare, lodging, meals and incidentals). Courses, seminars and symposia are generally billed at $300 per presentation hour, with a three hour minimum per day, plus expenses as outlined above. Special arrangements can be made when Dr. SETI appears on behalf of other bona-fide nonprofit [501(c)(3)] organizations. For further details, contact the SETI League secreatary by email (email heather @ setileague.org), or use the contact information shown below.
The SETI League, Inc.
433 Liberty Street, PO Box 555
Little Ferry NJ 07643 USA
Phone 1 (201) 641-1770
Fax 1 (201) 641-1771
Web http://www.setileague.org
email info @ setileague.org
---