My SWL station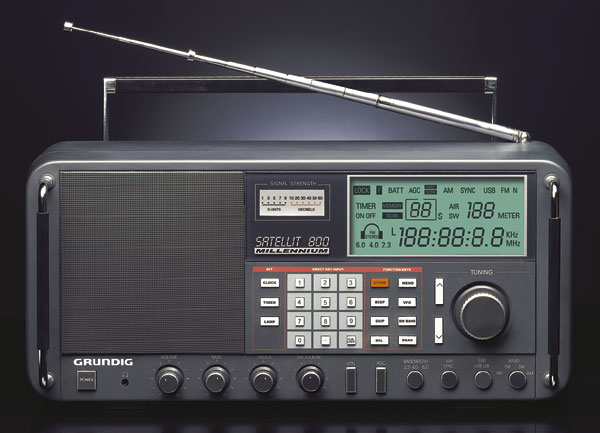 Receiver: Grundig satellit 800 A very good sounding short-wave receiver, on this one the synchronous detection really works and vastly improve short-wave reception under bad or severe reception conditions, as the FM part is also very good, this is my kitchen receiver.
Receiver: KENWOOD RZ-1 KENWOOD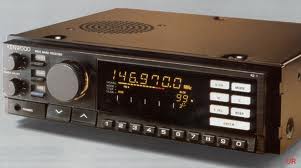 ,no particular remarks on this one, quite good on almost all bands. Have to have it for personal reasons but I don't use it at all.
Receiver: Lowe HF-225, I add this good receiver for some month, nice filter, nice sounding but even with the remote control I add the too few memory make it not too keep.
Wide band receiver: AOR-5000a AOR , to my opinion an incredible wide band receiver. Good from VLF to 30MHz and extremely good from 30MHz to 3000MHZ, if you can get one in good shape at a reasonable price (look on ebay) buy it as you won't be disapointed.
Wide band portable receiver: UBC3500XLT Uniden , fast and good handled wide receiver, perfect for on the go.
Wide band receiver: Fun dongle pro +, Waouh, if you take your laptop with you during holidays, don't forget to take your FDP+ with, you only then need some antennas to listen to everything you can imagine. Add a free virtual cable in your PC and let run your favorite decoding software and listening same time for instance. At 180€ not very cheap but the sky is the limit .
Receiver: PL-660 TECSUN , my present number 1 traveling radio receiver. Qualities and price match perfectly.
Receiver: ATS-909 SANGEAN , was my favorite traveling receiver, still have it but now use Tecsun PL-660 with
it synchronous reception.
Antenna AN-1: SONY ,used to use it, but not anymore, the AOR LA320 is by far better but also too expensive.
Antenna: PA0RDT mini-whip , good tiny antenna, very good prestation regarding the price.
Antenna: HDLA Active Wideband Loop Antenna , a very good magnetique loop.
Antenna: LZ1AQ magnetic loop , presently my favorite LF/HF RX antenna.
Antenna FRA 7700: YAESU , have it in my museum.
Antenna: AOR LA320 AOR , a real good one, only too pricey, don't have the chance to test the several successors but knowing AOR I'm quite sure there as good or even better. I make a modification on mine to use 12 volt from power supply and save battery, no problem as there is plenty of room in the case to play. I also make some ferrite elements to match my wish, you can read more informations about it in my antennas' projects sections.
Antenna: AN-200 TECSUN , can improve a lot medium-wave reception. More about this one at the antennas' projects section.