Hello Everyone and Welcome to my web site.
Here you will find information about Amateur Radio in General, about me and my lovely wife Vicky and things we do for fun. If you have any questions please send us an email . Thank you and regards!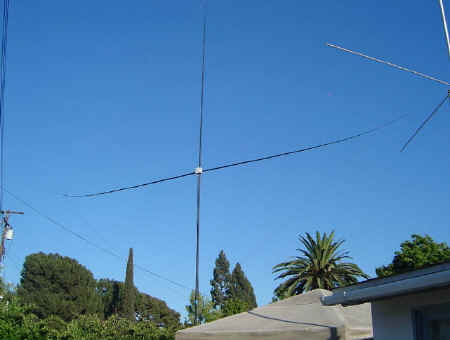 We belong to Amateur Radio Club , Harp, USA ( Ham Radio Plus, USA) . Our Club Station KG6SPM is set-up in my Den at the back of our house. Here you will see the DK9SQ Vertical Loop Antenna temporarily setup secured by tie-wraps on our back yard canopy. I bought this antenna at the Dayton Hamvention 2002 in Dayton Ohio. It is only made of plastic tubing and it is so easy to setup. This antenna can be used for 10, 15, 20 and 40 meter band. More Pictures available at the Pictures page.
This page was last updated on 09/19/04.