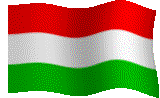 E4 - Palestine Dxpedition by HA-Team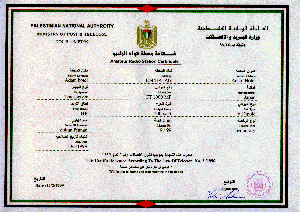 CHECK THE E44/HA1AG LOGS :
GOALS:
The goal was set to give out this new DXCC entity to as many people as possible and to offer a fair chance to geographically handicapped areas to work E4.
SCHEDULE:
The team arrived to Gaza late at night on 22 February. Operation started February23rd.
Two stations were on the air almost simultaneously.
Most of the operation on CW. In the second half of the operation RTTY was introduced. RTTY operation schedule as well as low band activities were announced the day before.
Hints, suggestions, questions and positive criticism welcome.
The station was taken down around 13 GMT on 3 March and the operators returned to Budapest the next day.
LOCATION :
Gaza, Palestine
THE TEAM :
Click on the call to find some background information on the team members

EQUIPMENT:
ANTENNA:
| | | | |
| --- | --- | --- | --- |
| 160 / 80 | 40 | 20/15/10 | 30/17/12 |
| Sloper | Full size vertical | Cushcraft A3S | vertical |
TOPBAND:
Read the E44/HA1AG Topband Report
QSL VIA:
Zoli Pitman HA1AG
Somogyi Bela ut 18
Gyor 9024
Hungary

QSL-policy:
All QSL's will be responded to in a like manner as they are received (i.e. direct to direct if proper SAE and postage are enclosed, otherwise a QSL card will be sent via the bureau).
Since the QSLs will be mailed from an European country, please try to avoid sending mint Hungarian stamps.
QSLs are ready to be printed. QSLing will start right after the Dxpedition ends.
PALESTINE:
Links worthwhile visiting if you want to know more about E4-Palestine:
http://www.pna.org
http://www.visit-palestine.com/main.htm
SPONSORS: