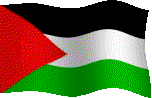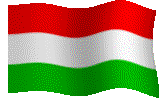 E4 - Palestine Dxpedition by HA-Team
HA3NU
HA3NU - Laci is an other CW enthousiast from the HA3KNA club. He got his license in 1973 after working many years as operator of the local club. Together with his brother Jan, HA3NS he collected dozens of trophies at different telegraphy, foxhunting and radiosport championships. He became member of HSC, VHSC, SHSC and EHSC telegraphy clubs and was also honored with an A1-OP membership. Operating from the "cave" as he often calls his QTH in a bottom of a valley surrounded by hills he achieved 5B-WAZ (200 all CW), 5B-DXCC, DXCC HR CW and IOTA HR and numerous other awards. These days he concentrates to the WARC bands and to the Topband.

Besides his Dxing activities he involved into organizational work as well. In the mid 80s he was one of the founders of the Hungarian CW Group. He is the President of HACWG and he worked hard to improve the popularity of telegraphy in Hungary and in the neighbouring countries. He's member of IARU's High Speed Telegraphy workgroup since it was founded and for 4 years he's the Chairman of this body.

At the time of writing this he holds Nr.3. on the International RUFZ-List. Laci works as an electric engineer for a nuclear power plant.