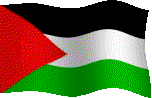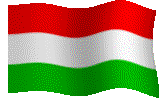 E4 - Palestine Dxpedition by HA-Team
HA3OV
HA3OV - Anti is a member of the Radioclub of Szekszard and a dedicated CW operator. He started amateur radio as a young kid. Together with HA3NS, HA3NU and HA3OU he made their little club the center of high speed telegraphy in Hungary. His amateur career started as a typical one but soon it turned out to be obvious that it wouldn't be a typical one: He passed the entrance exam when he was 13 and got to be allowed to operate
from the clubstation. The next years produced tens of thousands of contact in the HA3KNA log and made HA3KNA the clubstation having the most DXCC's in the country. In 1983 when he was 18 he got his own callsign and within a short time he made his call well-known for most CW enthusiast. He soon became member of HSC, VHSC, SHSC and even EHSC . In 1986 he was one of the founder of the Hungarian CW Group, which has become member of the EUCW.
Besides DXing Anti's main interest is telegraphy especially with high speeds, which sounds like grasshoppers' evening concert for most of us. During the years he won many telegraphy championships including the World Championships in 1995 and 1997. He holds the Nr. 1 position on the International RUFZ List with more than 100 000 points and his speed record with RUFZ is well over 120 WPM.
Anti also holds a course for youngsters at the local radioclub and his silent voice and open personality magnifies the kids and many of them passes the entry-level exam every year securing future telegraphy activity in the town.
He obtained DXCC HR, IOTA HR and besides numerous European contests he won
the HSC Marathon in 1996.
Anti works in the maintenance department of the town's secondary school.