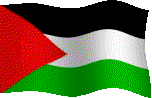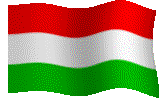 E4 - Palestine Dxpedition by HA-Team
HA1AG
HA1AG - Zoli is the youngest of the team. He was bitten by he ham-bug at the age of 8 when he was taken to the local club HA1KSA by his father HA1UF. Like in playing football he found lots of fun in amateur radio and two years later he passed his entry-level exam and became an operator of the HA1KSA club. During those golden years there was a roster on the radioroom's wall showing when a young operator could take the rig, which
was almost always busy. Two years later he got his SWL number (HA1-009) and an other roster was started: how to share the rig at home with his dad...
When the local contest station was started he entered that game as well. As a member of the HG1S team he soon became a well-known contest operator in the country. His main interest was and still is CW. From the mid 80s he participated the national high speed competition every year and was placed among the top contenders. That was the golden age of telegraphy in Hungary - the national telegraphy competition was a major event with more then 400 participants. In 1989 he won the championship and got qualified for the IARU Region 1 High Speed Telegraphy Championship where he got the 4th place.
In 1987 he got his own callsign and jumped into the DXing world. He became member of HSC, VHSC and elected member of HACWG, the Hungarian CW Group what he proudly states on his QSL card. His main interest is low band Dxing and IOTA hunting. On 80m his record is 281 countries from their small city lot.
During the college years he was operated from Budapest as HG5C and from Kuopio, Finland as OH/HA1AG. His stay in Finland gave him the first opportunity to operate from an island. Together with his buddy Seppo, OH7KGC he went to Kaunissaari Island (EU-140) and made 800 QSOs with a barefoot rig and 3m high vertical.
In 1998 he took part in the JU1HA / JT1X operation in Ulan-Baator which resulted 23k QSOs in a very challenging environment.
During his stay in Holland in 1997 he operated from PI4COM M/M and in 1998 guest-operated DL0CS M/M. In the summer he got permission from the Dutch Rijkswaterstaat to operate from the lighthouse of Ameland as PA/HA1AG during the IOTA contest where 1500 QSOs was made using dipoles hung down from the tower and a barefoot rig.
Zoli is one of the lucky ones who can do his hobby to make his living. He works as a radio network engineer designing and optimizing cellular radio networks throughout the world.