GM4CXM/P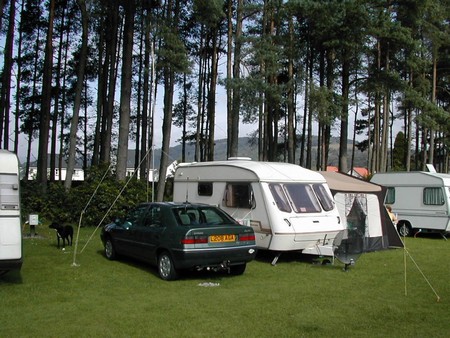 Welcome to my portable station!
I like to relax away from home and that includes playing radio.
This is a typical scene at a caravan site in Scotland
I use a 3 section metal mast with a wooden extention of 6 feet at the top.
Total height is 21 feet. The mast has 3 guy ropes.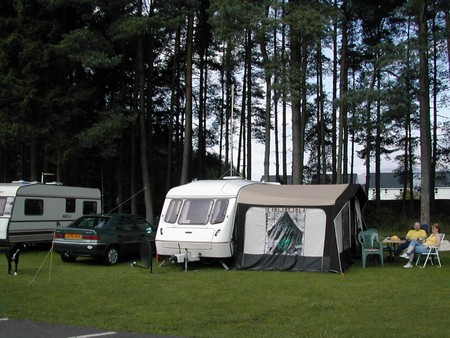 I use a 6 band Fan Dipole.
Elements for 20m and 40m are permanent and 4 are optionally attached when required.
Each dipole element is spaced separately apart to limit interaction.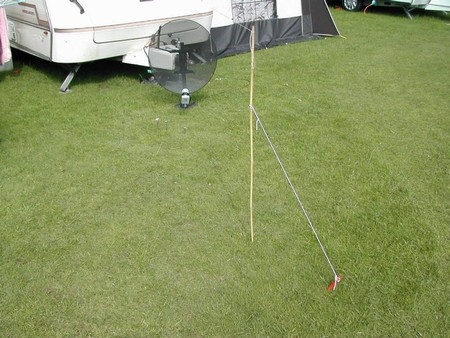 The dipole ends are supported by local trees but if these are not available then
I use short lengths of bamboo with a support tie-off.
Also in the picture is my 62cm portable satelite dish for digital satelite reception.
The 3 pegs in front of the LNB are easy indicators for quickly adjusting the bearing of the dish
in order to do some satelite DX'ing when the mood strikes me!
The Shack!
In fact it is the caravan awning.
Equipment consists of a TS50, 20A PSU, ETM9COG keyer