GM4AGG/P HF CW Field Day 2003
The West of Scotland Amateur Radio Society operated cw field day 2003 using the clubs callsign GM4AGG/p.
Operators were Frank GM3JKS, Ray GM4CXM and Jurij MM0DFV. Helpers included GM4TOQ and GM0FHJ.
Rig was a FT100 and the "open section" antennas consisted of T7 triband beam for 10, 15 and 20m and a fan dipole
for 40, 80 and 160m.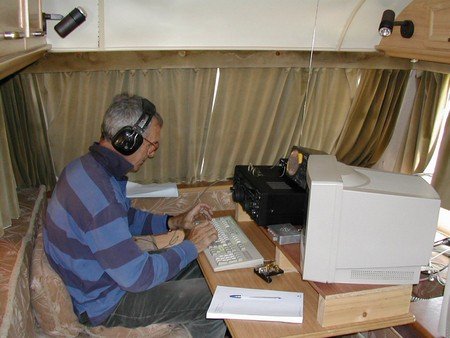 Frank GM3JKS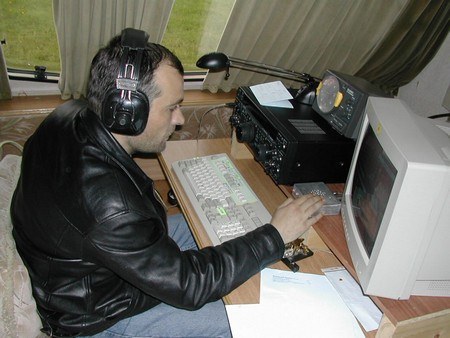 Jurij MM0DFV