Morse Code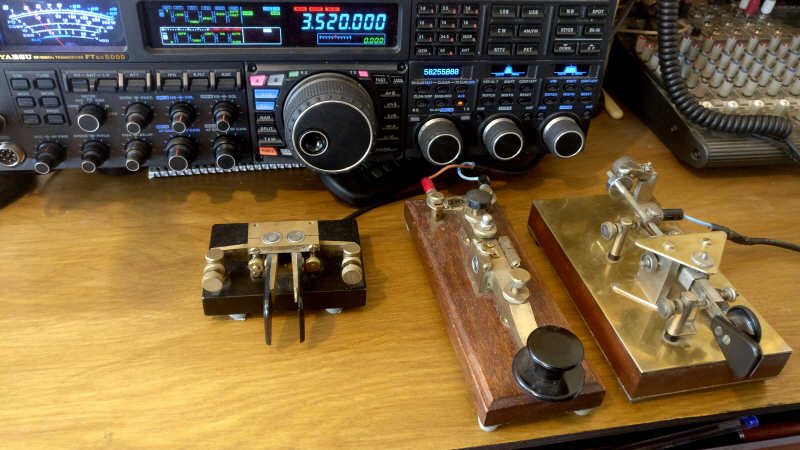 Morse code (CW) is probably my favourite mode of operating. There is something of a skill involved and therefore much more gratification to be had from operating this way. Also the conversations, whilst taking longer to produce, (unless you are looking at some of the below the noise digiatal modes - they can be extremely slow and with hardly any converstion at all) CW does give the operator time to think through what they are saying and you can have some very long and interesting conversations that way.

There are also some stations that don't want the rag chew kind of contact and just go for the 599 report, so if that is your cup of tea then that is available too. These can be very good though for working DX and obviously DXpeditions work this way as well.

As I am sure you will be aware, CW is a very efficient method of communication in the respect that you can get through and make contacts when SSB can't.