For licensed Radio 'hams', EchoLink® software opens up new possibilities for communicating around the world with other Radio Amateurs. Your PC links you or your local repeater to any of thousands of other stations over the Internet. There are now in 2010 EchoLink® applications for iPhone and Android mobile telephone users to connect to other Radio Amateurs worldwide, my own node number is 3116 for G0ISW.
Operator: Philip

QTH: Penrith/The Lake District/Cumbria/IO84OQ

EchoLink Node: 3116 at home or G0ISW/M using iPhone Worldwide!
There are several different ways you can use the EchoLink software. You can set up a "simplex link" in your shack, with a VHF or UHF transceiver connected to your PC, to allow anyone in range of your station to communicate by voice with any other EchoLink station around the world in over 150 different Countries.
Or, you can use the PC's microphone and speakers and remotely connect to any of more than 2,000 different Amateur Radio repeaters.
Internet & Amateur Radio Linking / EchoLink
I have previously held 2 Notices of Variation (NoV) to my amateur radio licence which then permitted me to operate an unattended internet/radio link on 145.337.5 MHz FM from Penrith, NW England, IO84OQ using the callsign MB7ISW. (Note in 2010 this callsign is now apparently in use by another Radio Amateur and in a different location)
I used a ULI board together with EchoLink software, my Yaesu FT-8800 transceiver and a Colinear aerial at 10m agl, 150m asl, output 10 watts. Not only is it possible to connect via my link to other VHF/UHF repeaters/links around the World, but it is also possible to connect to and use HF stations in the USA.
I used CW Player 3.0.2 software to generate the CW ID needed by EchoLink and use my computers 'Sound recorder' to save the output as the necessary id.wav file. I also use Neospeech 'Kate' or 'Paul' Text to Speech voices for the node information and other audio files. For additional features I use EchoTime TTS Plus with EchoLink. The router is a wireless D-Link DSL 604+ with a Belkin 54g wireless card in the laptop computer in my radio shack, running under Windows XP home edition.
N.B. As of 12th February 2006, I have decided that I can no longer maintain the MB7ISW internet link from 0800-2000hrs daily due to suffering from self induced QRM, which prevents me from operating my normal weak signal VHF work on 144MHz SSB at the same time as the link is active. Also I cannot use my soundcard for my other major interest of psk31 on HF. There are now 2 other local EchoLink enabled stations in my area, so it is unlikely that MB7ISW will be operational again.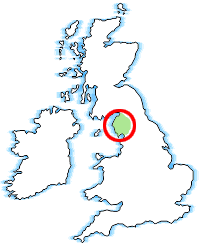 Old MB7ISW Internet Gateway until 2006
Link Callsign
MB7ISW
Licensee
Philip G0ISW
Location
Penrith, Cumbria, UK
Reference
[NGR] NY53 [QRA Locator] IO84OQ
Link Software
EchoLink V1.9.890
Band & Status

2 Metres
Frequency (MHz)
145.3375
Callsign
MB7ISW
CTCSS (Hz)
77.0
PC S/ware
EchoLink
Node No.
50200

(Now transferred to G0ISW)

Coverage
2m Map
Aerial
Colinear
Power ERP
10 dBW
Operating times
Closed Down in 2006
For a printable Microsoft Word document showing the MB7ISW command list and
radio users DTMF short codes, please right click the red button below and select 'Save Target as'.
Command

Description of Command or Function
DTMF
Connect
Connects to an Amateur Radio station on the Internet, based on its node number. Simply enter its 4, 5 or 6 digit number.
number
Random
Node
Selects any available node at random, and tries to connect to it.
00
Random
Link
Selects an available link or repeater (-L or -R) at random, and tries to connect to it.
01
Random
Conference
Selects a conference server at random, and tries to connect to it.
02
Disconnect
Disconnects the station that is currently connected, clears down the Gateway.

Please disconnect after you finish.

#
Play Info
Plays a brief ID or Station Callsign message.
*
Status
Announce Callsigns of each station currently connected.
08
RSGB News
RSGB News Bulletin
*60*
WWV report
Latest WWV solar conditions report
*99*
Current local weather
Current local weather
99*
Random favourite node
Select a random favourite node of MB7ISW. This is good if you can't remember any other numbers 'Commander Bond'!
007
Weather forecast
Weather forecast
44*
Information

Information file, commands etc.

88*
EchoLink Test Server

Check your transmitted audio

9999
These DTMF Commands are subject to change as new functions are added.
| | |
| --- | --- |
| Timeouts | Time in 'Minutes : Seconds' |
| Transmit Time Limit | 5 minutes [Will then drop TX from local RF user] |
| Receive Hang Time | 5 seconds [For local RF users because of VOX limitations] |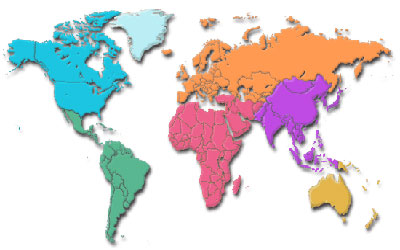 The table below shows 2 digit short code DTMF commands, which were unique to MB7ISW and for use by Radio access locally to the link. Due to the constant changes in EchoLink with nodes being active, or not, it will not be possible for this listing to be guaranteed and may differ from that shown. The long codes for nodes never change and are available here . This table was last updated on Saturday 14th January 2006.
NORTH AMERICA
EUROPE
DTMF
Call
Location
DTMF
Call
Location
10
WB2KAO-R
Rochester, NY
20
OK1OGA-L
Prague
11
KB8HTU-L
West Point, Ohio
21
DB0SHA-R
Hanover
12
WB6BJM-R
Hollywood, CA
22
EI2AIR-L
Meath
13
WA3NAN-R
NASA
23
EA6WN-L
14
KG4GAK-R
Tampa, FL
24
EA6QJ-L
Cala Millor, E. Majorca
15
WH0ABP-R
Saipan Island
25
HB9UF-R
Mt. Pilatus
16
AC0Y-R
Walt Disney World, FL
26
EB6WQ-L
Majorca
17
VE6BZ-R
Calgary, Canada
27
SM2VBK-R
Arctic Repeaters
18
WR6AVM-R
Honolulu, Hawaii
28
PA1HH-R
Amsterdam
19
W2YMM-R
Long Island, NY
29
IK0YYY-R
Rome & Vatican City
ASIA
SOUTH AMERICA / CARIBBEAN
DTMF
Call
Location
DTMF
Call
Location
30
A47RS-R
Muscat, Oman
40
CE2CQB-R
Chile
31
4Z4IZ-R
Haifa, Israel
41
V21RW-R
Antigua
32
VR2HAM-L
Hong Kong
42
HI8NXP-R
Dominican republic
33
5B8BE-R
Limassol, Cyprus
43
P43W-R
Aruba
34
VU2NRO-R
Hyderabad, India
44
9Z4FZ-L
Trinidad
35
6M0KK-R
Korea
45
HK3AVR-R
Bogotá, Colombia
36
JA6NKA-R
Kagoshima, Japan
46
V44KM-R
St. Kitts
37
YI1IRQ-L
Baghdad, Iraq
47
PJ2BR-R
Curacao
38
OD5SX-R
Beirut
48
OA4CN-R
Lima, Peru
39
S21RB-L
Dhaka, Bangladesh
49
J73CI-R
Dominica
AFRICA
OCEANIA
DTMF
Call
Location
DTMF
Call
Location
50
ZS5HAM-R
New Germany, South Africa
60
VK2RNC-R
Newcastle
51
4X4ARC-R
Tel Aviv
61
ZL3CAR-R
Christchurch, NZ
52
ZS2GMT-R
62
VK4AKA-R
Sunshine Coast
53
CN8BD-L
Rabat, Morocco
63
VK7ZCR-R
Tasmania
54
ZS4MW-R
Ladybrand, South Africa
64
ZL1ROT-R
Rotorua, NZ
55
CU7CRA-L
Azores
65
WH0ABP-R
Saipan Island
56
9H1IA-L
Malta
66
KH2INC-L
Guam island
57
EB8CAZ-L
Lanzarote
67
VK4PKT-R
Brisbane
58
ZS6FCS-R
Pretoria, South Africa
68
ZL1VK-R
New Zealand
59
ZS2CLI-R
East London, South Africa
69
AH2DX-R
Guam Island
UNITED KINGDOM
INDIVIDUALS
DTMF
Call
Location
DTMF
Call
Location
70
GB3IR-R
Richmond, N.Yorks
80
KL1X
'Laurence', Oklahoma
71
GB3WO-R
West Oxfordshire
81
JA6NKA
'Massy', Kagoshima
72
GU6EFB-L
Guernsey
82
KD5NCX
'Jon', Texas
73
GJ4CBQ-L
Jersey
83
ON2ARP
'Ronny', Antwerp
74
MB7IBS-L
Bristol
84
N1QVC
'Leroy', Conneticut
75
GB3CG-R
Cheltenham
85
76
GB3HH-R
Buxton, Derbyshire
86
M0JKQ
'Chris', Appleby
77
GB3LV-R
North London
87
G0MDV
'Mark', Penrith
78
GB3UB-R
Bath
88
G4PZN
'Barney', Penrith
79
GB3ND-R
Bideford, Devon
89
G7DEG
'Rhys' Shap
Send formatted VHF DX Cluster spot

If you cannot see the full index shown on the left edge of your screen, please go to my main page at

© Copyright 2000-2012 G0ISW. Page last modified 12th March 2012. All Rights Reserved.