How a Scanner Works
The air around you is literally bursting with radio waves. You know that you can flip on the AM/FM radio in your car and receive dozens of stations. You can flip on a CB and receive 40 more. You can flip on a TV and receive numerous broadcast channels. Cell phones can send and receive hundreds of frequencies. And this is just the tip of the Radio Spectrum iceberg. Literally tens of thousands of other radio broadcasts and conversations are zipping past you as you read this article -- Police officers, fire fighters, ambulance drivers, paramedics, sanitation workers, shuttle astronauts, race car drivers, amateur radio operators and even babies with their monitors are transmitting radio waves all around you at this very moment!
To tap into this ocean of electromagnetic dialog and hear what all of these people are talking about, all that you need is a scanner. A scanner is basically a radio receiver capable of receiving multiple signals. Generally scanners pick up signals in the VHF to UHF range though some scanners or recievers will pick up signals above 30 mhz.
Scanners cannot hear everything. The typical consumer-grade scanner cannot listen in on 900-MHz cordless phones that use digital spread spectrum (DSS) technology. Analog cell phone frequencies are also blocked by law on all scanners.
Some law enforcement agencies also use audio inversion and other scrambling technologies to prevent the reception of sensitive communications. You will not be able to decipher these conversations.
Scanners have helped law enforcement track down criminals. For instance:
A scanner listener hears the police conversation about a recent robbery description, spots the perpetrator's car and calls the police to report same.
A scanner listener hears criminal activity being discussed on the scanner and reports it to the local police.
Often, spouses, family of those in fire protection, emergency medical services, and law enforcement have a scanner, to hear what is going on.
Scanner users sometimes receive negative publicity when they use information that they have heard for private personal gain. Be sure to obey the scanner laws when scanning.

Listen to a Scanner via the Internet
If you wish to get a taste of radio scanning, and have a sound card in your PC, try the various radio scanner live broadcasts for police, fire, rail and aviation. Reception over the Internet may be erratic when there is network congestion. This is an inexpensive way to try out radio scanning via your PC and the Internet.

"Scanner" Bill goes to Copngress
National Scanner Frequency Guide

Shelby County, Indiana Frequencies
POLICE AND SHERIF
154.785 Shelbyville Police Dept.
158.730 Shelby Co. Sheriffs Dept.
151.325 Shelbyville/Shelby Co. (Tactical)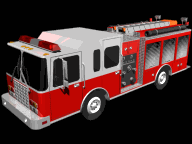 FIRE/EMS/HOSPITALS
154.160 Shelbyville/Shelby Co. Fire Net
159.195 Shelbyville Fire Dept.
154.205 Shelbyville Fire (Tactical)
154.280 Shelby Co. Fire
154.1450 Flat Rock VFD
154.385 St. Paul VFD
155.280 Wm S. Major Hospital
155.325 Wm S. Major Hospital
155.205 Trans Med
155.1600 LifeLine Helicopter
155.340 Indiana Hospital Emergency Radio Network (IHERN)
HIGHWAY MAINTENANCE
151.100 Shelby Co. Highway Maint.
156.135 Shelby Co. Highway Maint.

LOCAL GOVERNMENT
155.025 Shelby Co. Emergency Management
155.055 Waldron Local Gov.
155.865 Shelbyville Local Gov.

RAILROAD
160.230 CSX
160.320 CSX
160.785 CSX
Aviation
UNICOM (UncontrolledAirports)
122.700 (Franklin, IN.)
122.800 (Shelbyville, IN.)
122.95
122.750
122.725
123.000
122.975 (High Altitude)
Helicopters and Heliports
123.025
123.050
123.075





NEXT
Home|About Me|My View|My Condition|Boating|Ham Radio|Space|Links|Alien Page