A personal journey with Amateur Radio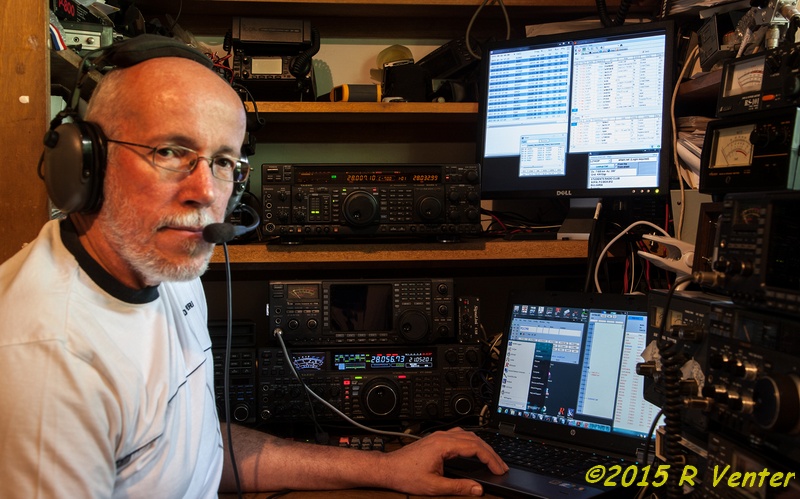 Latest news
Updated 17/09/2015
Hi! My name is Rudi Venter, I have been a licensed Ham since 1996 and a SWL long before that when I was still at school. I still clearly remember my first short wave receiver, it was a Phillips valve set. The magic of the glowing valves in the dark while listening to exotic stations will always be with me, and then there was the smell of hot valves and Bakelite, maybe that is why I still love valve amplifiers!

I build my first transmitter when I was 10 years old. My previous calls were ZR6VE (restricted to 50 MHz and above only) and later upgraded to ZS6VER, I also hold the call V51VE. I was born in Namibia (Windhoek) but I grew up in Pretoria, South Africa.
I enjoy contesting and DX'ing, mostly on CW but I can also occasionally be found on SSB and JT65/RTTY. I also love playing with radios, modifying, restoring or improving and home-brew is always fun.

My recently started collection of older radios, mostly HF transceivers, is slowly growing, at the moment I am concentrating on older "flagship" radios from the three mayor players in the field.

After some DX'ing and recent HF contests I am happy to report that my CW is getting back to where it was before the 11 year break I took from amateur radio. I love CW even more than in the past, it holds all the magic of amateur radio that enticed me to it as a youngster.
Apart from playing with radios and electronics in general I also enjoy nature, hiking and nature/landscape photography. Apart from photography as a hobby it has become a bit of a second career for me with assignments coming in on a regular basis. I mostly sell my work via international agents.
For me amateur radio has become a way of life, I take it into account where ever I am or what ever I do, it brings peace to my life and the wonder of far away places.
This page is a short summary of my journey with amateur radio, I hope you enjoy it!
73, Rudi de ZS6DX/V51VE