Recent Satellite View of the Cp St Barbara area. The gate area is marked by a red *. I had read that the camp area was not being used, but you can see many buildings there now. The informayion I was given, is the St Barbara Range is still used, but not sure of the name. This area near the road seems to be fenced off from what is behind it, so could be for civilian use.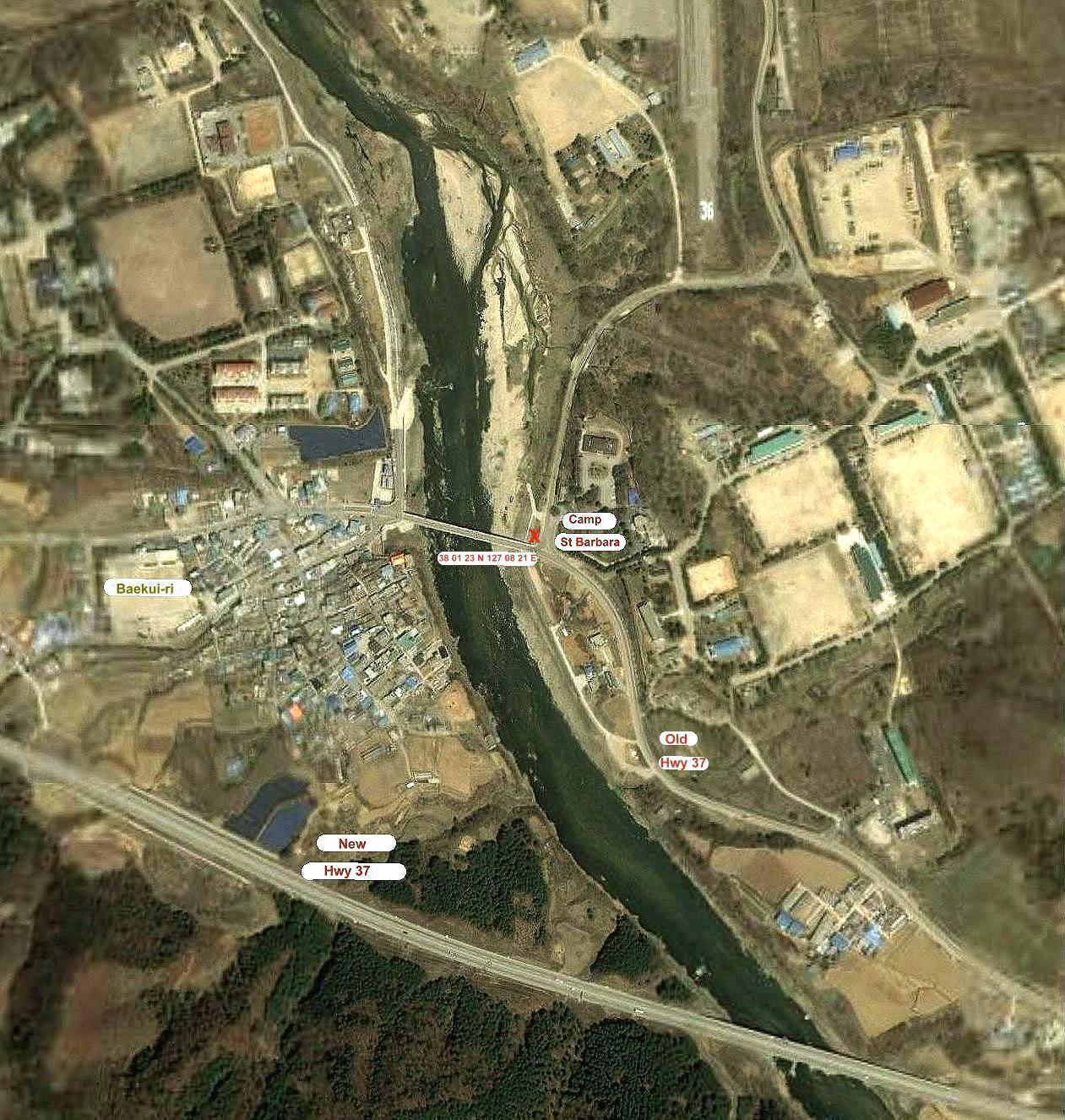 The entrance to Cp St Barbara was located on highway 37, just east of the bridge over the river. The old 2 lane highway 37 goes close to the old Camp St Barbara entrance, but the new highway 37 is a 4 lane highway.
If anyone gets into this area, I would love to get some pictures of the old gate area, the village near the bridge and any thing else of interest.

A close up view of the entrance area where the MP Gate shack was located at.



Does not look Military to me