South East Asia

This web page is often improved. Please come back often to enjoy the changes.

Map showing the Principal U.S. Air Bases in South East Asia during the Vietnam war.

Click here for information on how to request a copy or review of your military records.

I was promoted in 1968 from Airman First Class E-3 to Sergeant E-4, because the Air Force in 1967 had restored the NCO status lost to E-4 in 1952 when new titles were adopted. NCO status was revoked again for E-4 in 1991 when the grade became Senior Airman.

A Phantom II rolls in on a target in the wooded hills of Viet Nam.
RHONDA'S PHANTOM
Sgt. Koopman Phantom Phixer

I was assigned to the 460th TRW - FMS (Tactical Reconnaissance Wing - Field Maintenance Squadron) at Tan Son Nhut Air Base in Saigon Viet Nam. During my tour I helped maintain the GE J79 jet engines on RF-4C Phantom II Air Craft and I analyzed engine oil in the S.O.A.P. lab to predict engine wear.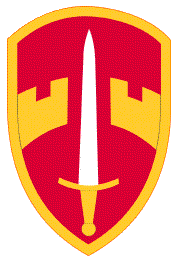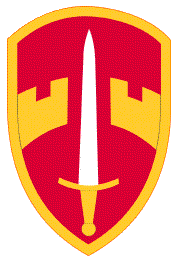 Through out 1968 Tan Son Nhut Air Base was attacked with Rockets, Mortars, and by Viet Cong Soldiers. Click on the Republic of Viet Nam flag above to read the related After Action Reports.

Memories of Viet Nam.

1968 Reconnaissance Photo of Tan Son Nhut Air Base.

Hanoi Jane.

Air Force Humor.

Air Force Intelligence?

God and Country?

Arrange the Blocks Game.

God, Country, Moms apple pie, Glory, and Medals; this is what old men tell young men they are fighting for. When I came home some of my friends thought I'd gone off to school. When I told them I'd been in Viet Nam some called me a baby killer. I never received so much as a welcome home. So to all my brother and sister Vietnam veterans out there I say:
WELCOME HOME !



Why should You become a Tan Son Nhut Association member?


If you followed the Link here from the - Tan Son Nhut Association Web Page - you may have wondered what my motive was for setting up this Web Page. This Vietnam Page is part of my Ham Radio Hobby Page and is an addition to my Autobiography. I felt I owed a debt to those I served with on Tan Son Nhut Air Base to tell the story of what life was like for us "Rear Echelon Military Forces." Unlike previous wars; in Viet Nam you were always behind enemy lines.
You may explore my Ham Radio Hobby and read my Autobiography by clicking on the Home Page button below.
Thank you for visiting my Web Page - But - Before you go - - Sign my Guest Book.

Sign My Guestbook
[email protected]
Join the Air Force
United We Stand