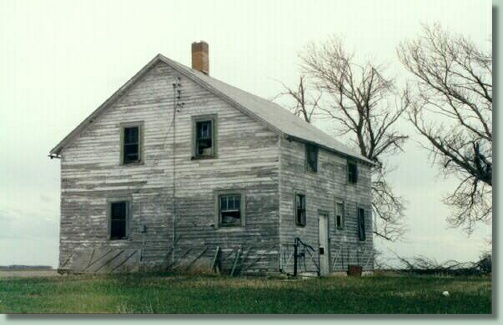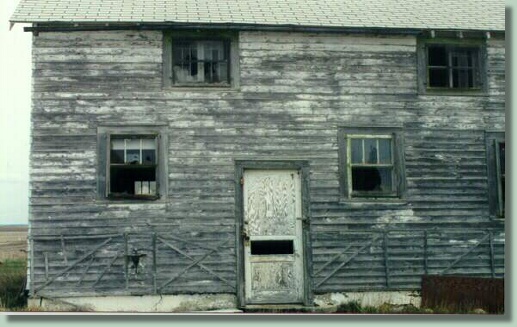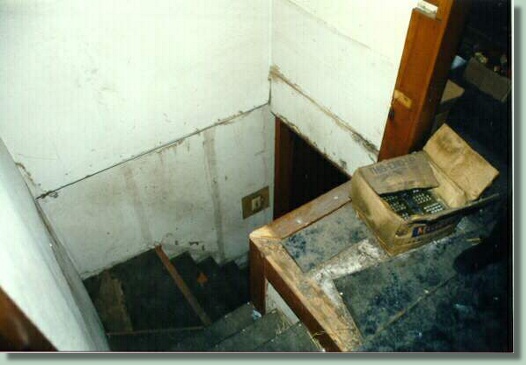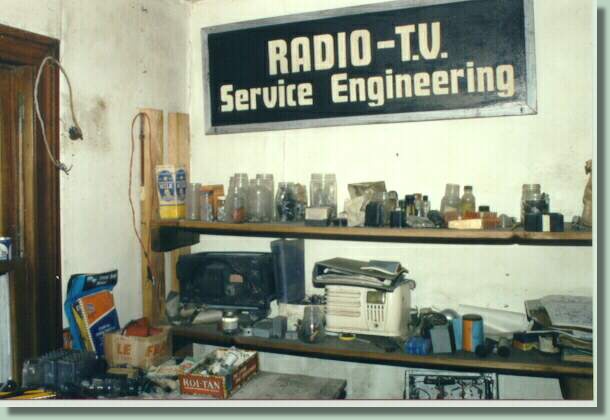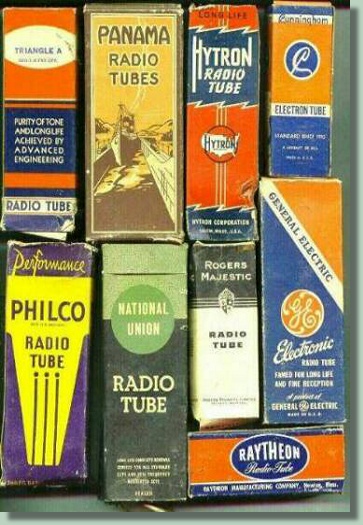 The old abandoned Radio Shop

In mid 1998, my interest in old radios led me to discover an old radio shop in an abandoned farmhouse on some land farmed by family. Curiosity brought me to investigate and I found a lot of old radio material, which had been just left with the abandoned house. Since then I've had a lot of expressed interest by other enthusiasts so decided to try to get a few photos and put them out here for those interested.

Out in the Minnesota farm land

From what I've been able to learn, this old farm place was established in the 20's with the house built in the 30's. Several families lived there including a young man who was pretty interested in radio. He went into the radio repair business in the 40's. As his experience and education grew, he finally left the shop for a job in California. He apparently came back to the old house for a few summers but it eventually went untouched. Most of the old radio shop, tools, parts and books were left behind forever. This person has since passed away after a career in electronic engineering in California. The materials found in the shop are mostly from the 30's and early 40's.

The shop is located in the upper story in the room with the right hand window.

Here we are at the back door headed for the upper left room.

The house is pretty old and one has to be careful inside now. The furniture and a lot of old appliances and all are still here but for the wear and tear from the open weather now.

This is a view from the top of the stairs just outside the shop. Imagine having to carry all those radios and parts up these stairs.. they are nearly vertical. The old box here is full of brand new never removed square filter caps used in early 30's large radios. The caps are brand new and shiny yet.

This is the main bench. I did do a little clean up first as it was full of old papers and junk piled on some radio chassis and tubes and all. I couldn't even walk on the floor at first for fear of crunching tubes under all the papers that had been strewn everywhere by 'visitors'.

Snapshots of some of the equipment sitting on the bench. There are shelves of chassis and tubes as well as another whole room that must have been used for storage. The old glass jars are full of mostly brand new components and of course, lots of screws and neat radio parts.

The other end of the bench, complete with shelves full of goodies.

This guy was really into early television and even ham radio as there are all sorts of old old books about early TV techniques and transmitters. He hand drew many schematics in these papers and it looked like he did quite a bit of study here during his education into the NEW technologies. I'm told this sign hung over the doorway of a small shop in the downtown area of a nearby small town for a few years where he started his radio business. When that building was demolished, the business was moved to the farm place. An unsent bill laying here was marked "Repair on radio - 1 tube, 75 cents, capacitors 15 cents, with labor, total $3.00".

Some of the old rescued radios....

An Atwater Kent 145 rescued - sitting on a nice Philco (39-6015) wood cabinet.

Top: Westinghouse Receiving Tuner and Detector/Amplifier two piece set (marked 5-10-21), bottom: Freshman Masterpiece

tubes and components saved from the piles on the floors

This is an old cheese factory. It served that purpose, then was moved to this farm site and turned into a home. Yes, someone lived in it at one time. It didn't look too safe to go into for more shots.

The grainery is pretty tired of standing too.

Well, for now, that's the tour. I hope to update some of the photos as I took many. I still have boxes of tubes to review and find uses for with other old radios in the collections. It was fun to stand in the shop and wonder what was going on then. The house has little insulation and only wood or coal heat on the first level so it must have been quite a challenge to keep the soldering iron heated!

Followup:

This story "The Shop That Time Forgot" was featured in "Popular Communications" (Nov 1998, p20) The Radio Connection column. Additional pictures were taken as more investigation was done into the history here. The old radio man has a daughter on the east coast and a number of recovered keepsakes such as some old grade school notes she had written to her Dad, have been returned to her. To give him the credit due, his name was Jess. He moved to California from here, was involved in communications, early ham radio and loved to gather up quantities of radio equipment. Through the war years and a few after, he would come back to the house for a visit, sometimes leaving parts of his collection in storage here. The house was never lived in again and was eventually leveled and returned back to useable Minnesota farm ground.

I'm glad so many people found this bit of history so interesting. The notes are probably not done yet and I'll update here as I can. It was facinating to imagine life and the airwaves during the years things were active here.

I wonder how many more of these old abandoned farm places around here have more radios in them.. ?