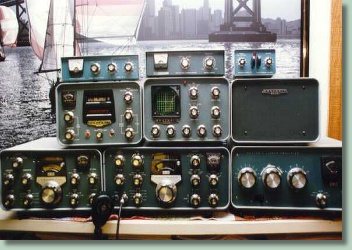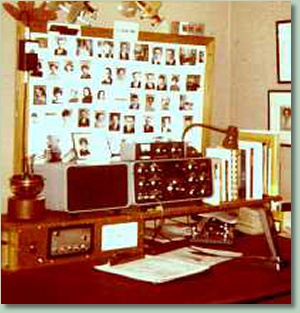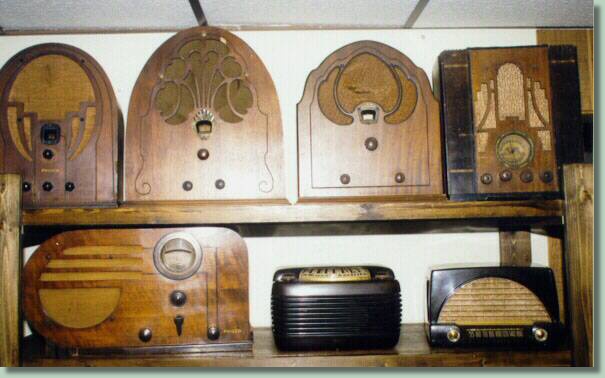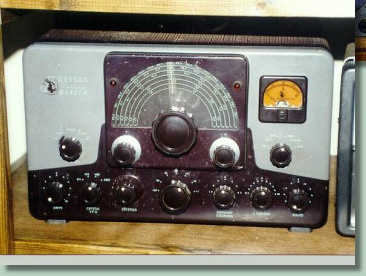 I started out with my first Heath station in 1966 - an early SB-100 transceiver. There's nothing like warm glow of those tubes while operating those evening hours.

"The World's Most Advanced SSB Amateur Band Tranceivers"

Here is a bit of the Heath station collection... SB101 in the center and some of its cousins grouped around it for support. Add the SB303 and 401 and some monitors and power amps and it's coming. It's time for a second operating position!

It seems the Philcos found their way to the collection, also. Some are still in the restoration stage.
Top, Philco cathedral 60, 20, 50 and an Atwater Kent tombstone.

Finally a few real BA's with my original Ranger I (always fully operational), SX-100, SB-100 Hallicrafters S-20R, Johnson Navigator and an old Grebe Synchrophase (cool).

Other than homebrew rigs, this was my first transmitter: Johnson Viking Ranger - still runs!