It might be a good idea to visit this page often until you've had time toآ peruse these monthly tech publication sites.آ I have created a BOOKMARK category called PC TECH in my browser and placed all these links under that heading for easy retrieval.آ You might find a different way that is more suitableآ for you.آ Each of these online publications are advertiser supported so they remain free to the reader.
If you have no interest in keeping up with what is going on in the tech world then these sites are not for you.آ There are other publications available with online editions butآ access isآ by subscription only.آ These include, PC World, PC Magazine, Computer Shopper and my favorite Maximum PC.آ Of course, QST and CQ Magazine are available online too by membership/subscription only.
One final note .. I have been toying with the idea of getting a Tablet.آ This might be a good reason to own one.آ Crawl up into your favorite easy chair and enjoy reading about what is new and exciting in the world of Tech.
Pat -€" WA5DVV
[email protected]

FCC "Paperless" Amateur Radio License Policy Now In Effect
Effective February 17, the FCC no longer routinely issues paper license documents to Amateur Radio applicants and licensees. The FCC will continue to provide paper license documents to all licensees who notify the Commission that they prefer to receive one, but what arrives in the mail now will be printed on plain white recycled paper, instead of the more distinctive stock the FCC had been using until recently. All of this is part of the FCC's efforts to streamline procedures and save money.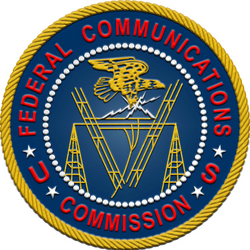 "We find this electronic process will improve efficiency by simplifying access to official authorizations in ULS, shortening the time period between grant of an application and access to the official authorization, and reducing regulatory costs," the FCC Wireless Telecommunications Bureau (WTB) said. According to the WTB, the new procedures will save more than $300,000 a year, including staff expenses.
The Commission has maintained for some time now that the official Amateur Radio license authorization is the electronic Universal Licensing System (ULS) record, although the FCC had routinely continued to print and mail hard copy licenses until this week.
In mid-December, the FCC adopted final procedures to provide access to official electronic authorizations, as it had proposed in WT Docket 14-161 as part of its "process reform" initiatives. Under the new procedures, licensees will access their current official authorization ("Active" status only) via the ULS License Manager.
Licensees can also print an official license authorization -- as well as an unofficial "reference copy" -- from the ULS License Manager.
The ULS License Manager now permits licensees to change the default setting, so that the Bureau will print and mail a license document.
ARRL Library Goes Live!
After several months of planning, The ARRL Library is now live! The online Library is a free repository of educational presentations and oral histories. It is aimed at helping to preserve Amateur Radio's history and to educate clubs and individuals.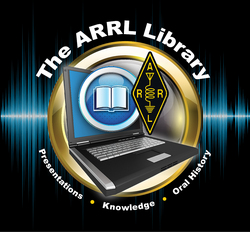 "This long-term project will be home to what I hope will eventually become one of the largest repositories of Amateur Radio-related papers and presentations, created by and for the Amateur Radio community," said ARRL Media and Public Relations Manager Sean Kutzko, KX9X. "This is your opportunity to submit material for the betterment and education of all radio amateurs."
Kutzko said the Library will initially consist of three major areas. These will include PowerPoint presentations that may be used at club meetings, for outreach to the general public, or for other public presentations; PDFs of general educational material about Amateur Radio, and oral histories of radio amateurs describing their personal experiences with Amateur Radio.
Current content includes presentations on operating digital modes, HF basics, and impedance matching. While the available material is sparse right now, Kutzko invites all radio amateurs to submit material for consideration -- as long as it relates to Amateur Radio. The Public Relations Committee will vet all submissions, and once a submission is approved, it will be added to The ARRL Library.
"We have lots of tutorials and information on how to create presentations on the site," Kutzko pointed out. "Presenting somebody else's PowerPoint slides is tough," he added, "so we're asking people who submit presentations to make use of PowerPoint's 'Notes' feature, which allows the author to provide more detailed information for the talking points found on each slide, visible only to the presenter. This will make it easier for the presenter to emphasize what the author intended to convey."
Answers to typical questions, as well as information on how to upload content and how to conduct an oral history interview, can be found in the Frequently Asked Questions area.
"Sharing expertise is one of the best things we can do for Amateur Radio," Kutzko said. "I hope you will consider submitting material for the Library and help give back to the entire community."
Ham Corner Library Has Been Updated
Check out the new link in the Ham Corner library. "Chirp" is open source software which helps you program your radio. It will save you a lot of time. Not all radios are supported at this time but you may find yours in the list. The link is available here or in the Ham Corner library.
Thanks to Nick, K5BQJ for the heads up.
Build Your Own Buddipole - AF5AQ Shows You How
If you were able to attend the October 2014 JCARA Club Meeting then you saw a great presentation given by Richard, AF5AQ. He was kind enough to furnish us with an illustrated copy of the building plans for this excellent antenna. You will find his document at this link or in the Ham Corner Library. Enjoy!
ARRL Asks FCC To Continue Issuing Hard Copy Licenses To Those Who Want Them
In comments filed November 5, the ARRL has recommended that the FCC continue to provide paper license documents to Amateur Radio licensees who want them. The League's remarks were in response to an FCC Public Notice (in WT Docket 14-161) that proposed to cease the routine issuance of hard-copy license documents to all Wireless Service licensees, including radio amateurs. While having a paper license document from the FCC to post on the wall of the ham shack has been a tradition, the Commission for several years has considered the "official" Amateur Radio license to be the virtual document residing in its Universal Licensing System (ULS) database.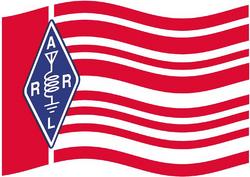 "The FCC is willing to continue to mail paper licenses to those who request them," ARRL General Counsel Chris Imlay, W3KD, has explained. "However, they are making available to licensees -- starting right now -- the actual license to print via the FCC ULS, and it is allowing hams now to opt out of receiving paper licenses from the FCC directly." (See ULS menu below.)
Under the FCC-proposed process, once a license application is granted, the ULS will generate an official electronic license but will no longer mail a hard copy license unless notified that the licensee wishes to receive an official paper license document. Until new procedures are final, however, the Commission will continue to print and mail official paper licenses, unless notified to stop.
"Should the Commission proceed with the Notice proposals," the League said in its comments, "it is ARRL's strong recommendation that the Commission give serious consideration to continuing a default provision for sending an initial paper license document to new licensees in the Amateur Radio Service, along with detailed, simple instructions for how to make the elections set forth in the notice relative to future modified or renewed licenses."
The ARRL pointed out that not everyone has easy access to, or is comfortable using, the ULS and that Amateur Radio licensees may occasionally need an official license document -- for example, when applying for a license upgrade at a VEC exam session or for vehicle call sign license plates.
"If there is not a license printed on distinctive license stock by the Commission, authentication issues arise and the possibility of electronic alteration of a license document is created," the League.
The ARRL also suggested that requiring individuals to go online in order to obtain a license document may prove to be a roadblock to some applicants.
"It is not acceptable to erect barriers to entry for anyone to obtain an Amateur Radio license or to modify a license," the League commented. "ARRL is concerned that there should be, especially for newcomers, an easy, intuitive path to make the election for license delivery method that does not involve ULS access at the outset."
The Notice also has proposed, alternatively, that the FCC send the official electronic license via e-mail upon grant of an application, if the applicant has provided a valid e-mail address on the application form. Licensees not wanting to provide an e-mail address could obtain an official electronic license document directly from the ULS. The Notice further proposes that licensees could notify the Commission that they wish to receive or continue receiving official authorizations on paper.
The ULS License Manager online system now includes a setting that allows licensees to notify the FCC that they want to receive official licenses on paper. Licensees could change the default setting online, so that once an application has been granted, the FCC would mail an official paper license.
Pneumatic Line Launcher
At July's JCARA Club meeting, Richard, AF5AQ presented an excellent program. He demonstrated how to build and use a pneumatic line launcher. This is a neat tool that every Ham can use. If you want to get a line for a dipole, long wire or other antenna over a tree limb, this device will help you do it in short order. Follow the link below for complete illustrated instructions with a parts list.
Thanks Richard for intoducing us to a great DIY project.
Thinking About Adding Solar Power To Your Ham Shack?
By now you know that Richard, AF5AQ is very handy when it comes to creating innovative, useful tools and gadgets for use around the Ham Shack. You never know what he is going to come up with next. At a past Club Meeting he demonstrated how to build and use a Solar Energy system. It sparked a lot of interest (pun intended).
Richard has put together a "leave behind" for those who would like to try a similar project. Illustrated instructions are posted in the file section and are available at the link below. We think you'll get a charge out of it.
Want To Build A New Skyhook?
Max-Gain Systems is a great place to find fiberglass tubing and rods. Has the idea of building a hex beam interested you? They have parts for that project as well. Building a high power linear? Vacuum relays and capacitors are in abundance too. What about RF connectors that will hold up under extreme conditions. I almost forgot to mention that they have black dacron hex rope, guy rings and "dogbone" strain insulators, Check them out. They could be the source for all those parts you've been needing to get your favorite Ham Project underway.
Thanks to Nick, K5BQJ for the link.
Click here for more info.
Morse Code
So, when you have worked all the DX and have grown tired of Rag Chewing, here is something you might want to try. Remember the game Scarbble? If you do you will really enjoy checking this out. Reaarrange the phrase THE MORSE CODE and you will get HERE COME DOTS. We thought you would want to know. :-)
FCC Okays Changes to Amateur Radio Exam Credit
In a wide-ranging Report and Order (R&O) released June 9 that takes various proceedings into consideration, the FCC has revised the Amateur Service Part 97 rules to grant credit for written examination elements 3 (General) and 4 (Amateur Extra) to holders of "expired licenses that required passage of those elements." The FCC will require former licensees - those falling outside the 2-year grace period - to pass Element 2 (Technician) in order to be relicensed, however. The Commission declined to give examination credit to the holder of an expired Certificate of Successful Completion of Examination (CSCE) or to extend its validity to the holder's lifetime.
"Our decision to grant credit for written examination Elements 3 and 4 for expired licenses that required passage [of those elements] will provide some relief for former General, Advanced, and Amateur Extra class licensees," the FCC said, "and is consistent with how we treat expired pre-1987 Technician class licensees who want to reenter the Amateur Service." Pre-1987 Techs can get Element 3 credit, since the Technician and General class written examinations in that era were identical. The Commission said current rules and procedures that apply to expired pre-1987 Technician licenses "are sufficient to verify that an inidual is a former licensee under our new rules."
The Commission said that requiring applicants holding expired licenses to pass Element 2 in order to relicense "will address commenters' concerns about lost proficiency and knowledge, because a former licensee will have to demonstrate that he or she has retained knowledge of technical and regulatory matters." The FCC said the Element 2 requirement also would deter any attempts by someone with the same name as a former licensee to obtain a ham ticket without examination.
In 1997 the FCC, in the face of opposition, dropped a proposal that would have generally allowed examination element credit for expired amateur operator licenses. In the past, the FCC has maintained that its procedures "provide ample notification and opportunity for license renewal" and that retesting did not impose an unreasonable burden. The issue arose again in 2011, with a request from the Anchorage Volunteer Examiner Coordinator.
The FCC pulled back from its own proposal to reduce from three to two the minimum number of volunteer examiners required to proctor an Amateur Radio examination session. The ARRL, the W5YI-VEC and "a clear majority of commenters" opposed the change, the FCC said. The FCC said it found commenters' arguments persuasive that that the use of three VEs "results in higher accuracy and lower fraud that would be the case with two VEs." In a related matter, though, the Commission embraced the use of remote testing methods.
"Allowing VEs and VECs the option of administering examinations at locations remote from the VEs is warranted," the FCC said. The National Conference of Volunteer Examiner Coordinators (NCVEC) in
2002 endorsed experimental use of videoconferencing technology to conduct Amateur Radio testing in remote areas of Alaska. The Anchorage VEC has long pushed for the change, citing the expense to provide Amateur Radio test sessions to Alaska residents living in remote areas.
The FCC declined to address "the mechanics" of remote testing, which, it said, "will vary from location to location and session to session." The Commission said specific rules spelling out how to administer exam sessions remotely "could limit the flexibility of VEs and VECs." The FCC stressed the obligation on the part of VECs and VEs "to administer examinations responsibly" applies "in full" to remote testing.
The FCC amended the rules to provide that VEs administering examinations remotely be required to grade such examinations "at the earliest practical opportunity," rather than "immediately," as the rule for conventional exam sessions requires.
The FCC said it also will make "certain minor, non-substantive amendments to the Amateur Service rules." It is amending Part 97 "to reflect that the Commission amended its rules to eliminate the requirement that certain Amateur Radio Service licensees pass a Morse code examination," the FCC said in the R&O. It also said it was correcting "certain typographical or other errors" in Part 97.
The new rules become effective 30 days after their publication in The Federal Register.
ARRL Announces Free Exam Review Website
The ARRL has launched a new online resource that allows users to take randomly generated practice exams using questions from the actual examination question pool. ARRL Exam Review for Ham Radioق" is free, and users do not need to be ARRL members. The only requirement is that users must first set up a site login (this is a different and separate login from your ARRL website user registration).
"The ARRL's online Exam Review is designed to help license examination candidates review their progress as they study," said ARRL Marketing Manager Bob Inderbitzen, NQ1R. "As you complete a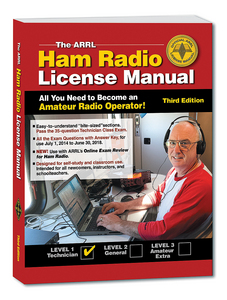 chapter or section of a license manual, you can turn to the online program to review all of the related questions taken directly from the examination question pool. After answering each question -- right or wrong -- the correct answer is shown, and a page reference to the license manual is displayed for further review."
Inderbitzen said that when you're close to completing your study, you can take as many practice exams as you like. "The practice exams can be taken on-screen or printed. You won't have any surprises on exam day!" he added.
Inderbitzen said users are encouraged to share feedback and suggestions for improvement with the development team, using the online feedback form linked from the Exam Review site. ARRL Exam Review was designed for ARRL by DHF Systems, the creator of ARRL's TravelPlus for Repeatersق" software.
Education Services Manager Debra Johnson, K1DMJ, pointed out some of ARRL Exam Review features that are intended to help Amateur Radio instructors and schoolteachers. "Instructors have a new online resource at their fingertips," she said. "They can print practice exams anytime and encourage students to review between classes. The site is also mobile-browser friendly, so it can be used on a laptop, tablet, or smartphone, at home or in the classroom."
While ARRL Exam Review is being introduced with the new, third edition of the popular Technician study guide, The ARRL Ham Radio License Manual, the site also supports practice examinations for General and Amateur Extra. An updated Technician class examination question pool becomes effective July 1, and Exam Review will automatically transition to the new question pool on that date
Radio History: New Website Offers Treasure Trove of Vintage Ham Radio Photos, QSL Cards
The grandson of Thomas "Tom" Russell Gentry, W5RG (SK), has developed a website (click here) that is certain to be of interest to vintage radio enthusiasts. Don Retzlaff, who is not a ham, said his grandfather was among the earliest Amateur Radio operators, getting his license in the early 1920s -- at one point identifying as NU5RG -- and remaining active until he died in 1979. The W5RG call sign has since been reissued.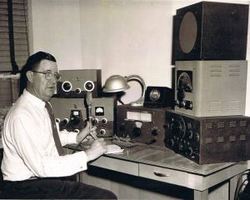 (At Left: Tom Gentry, W5RG (SK), at his station in an undated photo.)

He collected QSL cards from other amateur operators all through his life," Retzlaff said of his grandfather. "In recent years I became interested in those cards and my grandfather's hobby."
With the help of his father Donald Retzlaff, W5MIY, Retzlaff located all of the QSLs -- some 5700 in all -- as well as other memorabilia documenting his grandfather's ham radio activities and his time in the Army Air Corps shortly after World War I. He painstakingly scanned both sides of each card along with dozens of photos of now-vintage stations -- many with operators -- that his grandfather had collected and posted them all on a website dedicated to his grandfather and his life as an Amateur Radio operator.
Among other features, the site offers an opportunity to leave comments. "This has definitely been a labor of love," said Retzlaff, who retired this year as a Principal Lecturer in the Computer Science Department at the University of North Texas.

Broadcast Band DXing - How Many Have You Logged?
Here is a list of AM Broadcast Band clear channel stations by frequency in Canada, United States, Mexico and the Bahamas.
540 CBK Watrous, Saskatchewan
540 CBT Grand Falls, Newfoundland and Labrador
540 XEWA San Luis Potosأ­, San Luis Potosأ­
640 CBN St. John's, Newfoundland and Labrador
640 KFI Los Angeles, California
650 WSM Nashville, Tennessee
660 WFAN New York, New York
670 WSCR Chicago, Illinois
680 KNBR San Francisco, California
690 CKGM[a] Montreal, Quebec
690 XEWW Tijuana, Baja California
700 WLW Cincinnati, Ohio
710 KIRO Seattle, Washington
710 WOR New York, New York
720 WGN Chicago, Illinois
730 CKAC Montreal, Quebec
730 XEX Mexico City, D.F.
740 CFZM[b] Toronto, Ontario
750 WSB Atlanta, Georgia
760 WJR Detroit, Michigan
770 WABC New York, New York
780 WBBM Chicago, Illinois
800 XEROK Ciudad Juأrez, Chihuahua
810 KGO San Francisco, California
810 WGY Schenectady, New York
820 WBAP Fort Worth, Texas
830 WCCO Minneapolis, Minnesota
840 WHAS Louisville, Kentucky
850 KOA Denver, Colorado
850 XETQ Ixhuatlancillo, Veracruz
860 CJBC Toronto, Ontario
870 WWL New Orleans, Louisiana
880 WCBS New York, New York
890 WLS Chicago, Illinois
900 XEW Mexico City, D.F.
940 silent[c] Montreal, Quebec
940 XEQ Mexico City, D.F.
990 CBW Winnipeg, Manitoba
990 CBY Corner Brook, Newfoundland and Labrador
1000 KOMO Seattle, Washington
1000 WMVP Chicago, Illinois
1000 XEOY Mexico City, D.F.
1010 CBR Calgary, Alberta
1010 CFRB Toronto, Ontario
1020 KDKA Pittsburgh, Pennsylvania
1030 WBZ Boston, Massachusetts
1040 WHO Des Moines, Iowa
1050 XEG Monterrey, Nuevo Leأn
1060 KYW Philadelphia, Pennsylvania
1060 XEEP Mexico City, D.F.
1070 silent[d] Moncton, New Brunswick
1070 KNX Los Angeles, California
1080 WTIC Hartford, Connecticut
1080 KRLD Dallas, Texas
1090 KAAY Little Rock, Arkansas
1090 WBAL Baltimore, Maryland
1090 XEPRS Rancho del Mar, Rosarito, Baja California
1100 WTAM Cleveland, Ohio
1110 KFAB Omaha, Nebraska
1110 WBT Charlotte, North Carolina
1120 KMOX St. Louis, Missouri
1130 CKWX Vancouver, British Columbia
1130 KWKH Shreveport, Louisiana
1130 WBBR New York, New York
1140 WRVA Richmond, Virginia
1140 XEMR Monterrey, Nuevo Leأn
1160 KSL Salt Lake City, Utah
1170 KFAQ Tulsa, Oklahoma
1170 WWVA Wheeling, West Virginia
1180 WHAM Rochester, New York
1190 KEX Portland, Oregon
1190 XEWK Guadalajara, Jalisco
1200 WOAI San Antonio, Texas
1210 WPHT Philadelphia, Pennsylvania
1220 XEB Mexico City, D.F.
1500 KSTP Saint Paul, Minnesota
1500 WFED Washington, D.C.
1510 WLAC Nashville, Tennessee
1520 KOKC Oklahoma City, Oklahoma
1520 WWKB Buffalo, New York
1530 KFBK Sacramento, California
1530 WCKY Cincinnati, Ohio
1540 KXEL Waterloo, Iowa
1540 ZNS-1 Nassau, Bahamas
1550 CBEF[e] Windsor, Ontario
1550 XERUV Xalapa, Veracruz
1560 KNZR[f] Bakersfield, California
1560 WQEW New York, New York
1570 XERF Ciudad Acuأa, Coahuila
1580 CKDO[g] Oshawa, Ontario
Try listening after 8:00 p.m. You might be surprised at how many you can hear. Good DXing.
Licensing: New Technician Class Question Pool Released
The NCVEC Question Pool Committee has released the new 2014-2018 Technician Class, Element 2, question pool to the public. This pool will take effect on July 1, 2014, and will remain valid until June 30, 2018. The current Technician question pool, released in 2010, is valid until June 30, 2014. -- Maria Somma, AB1FM, ARRL/VEC Manager
16 Boy Scouts Qualify For Their Radio Merit Badges
Sunday, November 3, 2013, JCARA conducted a 4 hour seminar that included the scout's participation during a special JCARA Emergency Net called for Training.آ Sixteen scouts ages 11 to 15 years successfully completed all the required items in the Radio Merit Badge Workbook and qualified for the Radio Merit Badge.آ There were 53 items that had to be discussed and required the Boy Scout involvement in the BS Radio Merit Handbook. This included a QSO on the air involving Phonetics and Q-Signals.آ Eight JCARA Amateur Operators supported the net. آ
I want to thank the eight Amateurs who supported the training net:آ
AF5AQآ Richard
AF5DPآ آ Marilyn
K5BQJآ آ Nick
N9RQXآ Valerie
N9RRIآ آ آ Chuck
AE5JGآ آ Dan
KE5QHZ Barbara
K5KDOآ Kurtآ
AF5AQ Richard, thanks for the use of your great portable 2 meter ground plane, AF5AQ Richard and N9RRI Chuck, thanks for directions, when someone moved St Martin high school on me.آ All in all a great day, one our club should be proud of!!
Charlie, N2PKW
Round Island Lighthouse Special Event Is History
On Thursday morning, October 17, 2013, the Jackson County Amateur Radio Association and 599DXA members began preparing the Round Island Lighthouse Park in Pascagoula, MS for their "K5R" Special Event. This event was held from 00:00 UTC October 18 through 23:59 UTC October 20, 2013. To check out photos and additional information click here.
A Lovely Experience From Two Perspectives

Chuck and I were privileged to take part in the Round Island Lighthouse Reactivation Event this past weekend.آ I got some experience in working CW in a very interesting and challenging setting.آ Interesting?آ Yes!آ Making contacts with other hams from many different states, including my first DX on CW, in Ontario, Canada.آ Many signals were fairly clear, a few were very clear, and then there were some that were in the "mud."آ What a challenge to dig them out, and what a thrill when I succeeded!آ I wanted to get all the pertinent info that I could, including call sign, name, state, and RST numbers (readability, signal strength and tone).آ The necessary information was imparted to them, concerning QSL information, and the fact that info at "www.qrz.com" was good.آ Sometimes, I wanted to stick the radio in my ear, to hear the signals correctly. I imagine we've all been there, when hearing a faint station.آ The challenging part was in two ways, and helped me in my concentration skills.

1.آ While during a QSO, sometimes another station would come in.آ In HF, sometimes a station may not hear a QSO in progress, due to distance, propagation or band conditions (which can change quickly).آ I learned to block them out and concentrate on my QSO.آ It got easier with time.

2.آ We live in the woods.آ Out of all of our windows, trees are seen and our house is two miles away from our mailbox, and our road is very primitive.آ We occasionally hear a neighbor driving his truck to work or back, but that's all.آ All other sounds around us are various birds, including many varieties of songbirds and red tailed hawks.آ We have deer, rabbits, an armadillo, a very cute and vociferous squirrel and his family, frogs, and lots of katydids, cicadas, and many kinds of grass bugs.آ It sounds like a jungle at night, and we just love it!آ In the winter, however, only a few hardy birds and the wind in the trees can be heard.آ At the Special Event site we had to block out the sirens, traffic and city noise that we are not at all used to, and that was the other challenge.آ It was all worth it, and anyone who couldn't take part for health or other reasons; we hope you are able to do something like this in the future!آ We plan on it!آ While I was making contacts, Chuck logged them in for me, and I couldn't have done it without him!آ He encouraged me, and got me coffee when I wanted it, to keep the brain going.آ We're a team, and a good one.آ There!آ That's my perspective on the event.
Valerie - N9RQX
And now, my turn.آ Way back in the spring, I promised to put in an article and I kept putting it off, until now.آ This Event that Val described above; is our first one.آ This is not going to be our last, Lord willing.آ I may not have gotten on the air but I did the logging for Val and had a lot of fun doing it!آ As she called out the call signs, I logged them and helped her to remember them when she returned their contacts back to them.آ Both of us were very busy before the Event and afterward, helping to put up and then take down the shelters. آ During the Event, Val was able to hold her Friday night Net right at her CW Station, making it easier for her to continue, "Pounding the Brass" right after the Net!آ Now, as I look back, I suppose I could've gotten someone to take over, doing Val's logging, so I could have made contacts myself but we have worked as a team for over 27 years, it would be hard to change now.آ Don't you worry, I've made HF contacts at home and I've had fun doing it.آ We spent approximately 12 hours "on the job" and instead of driving home to George County we spent the nights at a Motel in Moss Point ق€" very convenient to the Event Site and well worth it.آ Taking a shower is so refreshing after 12 hours!آ As a Club family, we worked together very well, even letting Val get involved in putting the shelter pipes together.آ We need, as a Club, to do something like this every quarter.آ It can only strengthen our Club.آ There!آ That's my perspective!.
Chuck - N9RRI
DX: Advice to Avoid DXpedition Confusion

The Daily DX Editor Bernie McClenny, W3UR, offers some basic recommendations to avoid problems when trying to work the "many juicy DXpeditions" that are active (see The Daily DX Calendar) this month.
"DXers do not depend on the cluster spots to tell you who is on what frequency," McClenny says. He notes that it's fine to use DX spots as a reference point, but to make sure you know for certain which station you are hearing/calling, so that you log the correct call sign. Don't assume.
Also, DXpeditions all work split and typically listen a few kilohertz up. Pay attention to your VFOs, and don't transmit on top of the DX station. "If someone does transmit (calls) on top of a DXpedition, you are better off not getting involved and making things worse," McClenny advises. "Don't be a DX pileup policeman!"
He also has some advice for DXpedition operators. "DXpeditioners, before firing up on a frequency make sure your transmit frequency is clear. Listen around to make sure some other DXpedition is not too close to your transmit or receiving frequencies." And, he adds, "Please send your call sign often!"
McClenny says that ultimately the DXpedition operator is responsible for the pileup. "Remember it takes two to make a QSO, and we DXers at home and those on DXpeditions have certain responsibilities to keep the confusion at a minimum, especially with all the DXpeditions that will be QRV [on the air] during this month."
Computer Savvy - The Difference Between http:// and https://
Most of you may know this, but for those of you who don't, it's good to be aware.
Once in a while, there is something that comes down the pike that is of real importance. What is the difference between http and https? Don't know how many of you are aware of this difference, but it is worth sending to any who do not.
The main difference between http:// and https:// is that it is all about keeping you secure. HTTP stands for Hyper Text Transfer Protocol. The S (big surprise) stands for "Secure." If you visit a website or web page, and look at the address in the web browser, it will likely begin with the following: http://. This means that the website is talking to your browser using the regular "unsecured" HTML language. In other words, it is possible for someone to "eavesdrop" on your computer's conversation with the website.
If you fill out a form on the website, someone might see the information you send. This is why you should never ever enter your credit card number in an http website! But if the web address begins with https://, that basically means your computer is talking to the website in a secure code that no one can evesdrop on.
If a website ever asks you to enter your credit card information, you should automatically look to see if the web address begins with https://. If it doesn't, you should NEVER enter sensitive information...such as a credit card number, SS #, etc.
Thanks to Joe, K5OS for passsing this info along.
Copyright © 2012-2016 Jackson County Amateur Radio Association, Inc.
Questions or Suggestions? - E-mail the Webmaster