Nodex Operation Pictures
La Rochelle France





---


Pictures Provided by Leo Mc Gowan
Assigned to the 11th TCTB stationed in Laleu


Nodex 21, 1959


A DUKW being loaded with loose cargo from a ship





USNS Comet off loading to the US Army Vessel John U. D. Page linked stern to stern
These same 2 ships later used the lessons learned during Nodex in Vietnam





Off Loading from the US Navey Ship "Comet"





Off loading from the US Army Vessel John U. D. Page











A over head view of the Army Vessel Page





A BARC loaded with Conexs


Lessons learned during the Nodex Operations were used in Vietnam. Many different
ships were involved including the USNS Comet and the U S Army Vessel Page.


---







Nodex (New Offshore Discharge Exercises)






LCM's freshly loaded from anchored ship, are now off loaded to trucks.
This was during early Nodex, when the 77th was still a 2 1/2 ton light truck unit.





















M34 and M35 2 1/2 ton Trucks loaded.



This is where the units from other areas stayed
during the Over The Beach operations.







Ship being off loaded during "Over the Beach"






Early Nodex Operation in 1952, at La Rochelle VERY LARGE PDF file




The Docks at La Pallice






---


Pictures Provided by Jim Reed, 89th Engineers
Nodex 29 1961 at Boucau France




Early construction of pontoon pier on the Adour River, NODEX 29, designed to rise and lower with the tide for offloading U. S ships in the Adour River near Bayonne France, 1961. Most materials offloaded here were transported to Germany during the Berlin Crises




One Way Traffic on pier.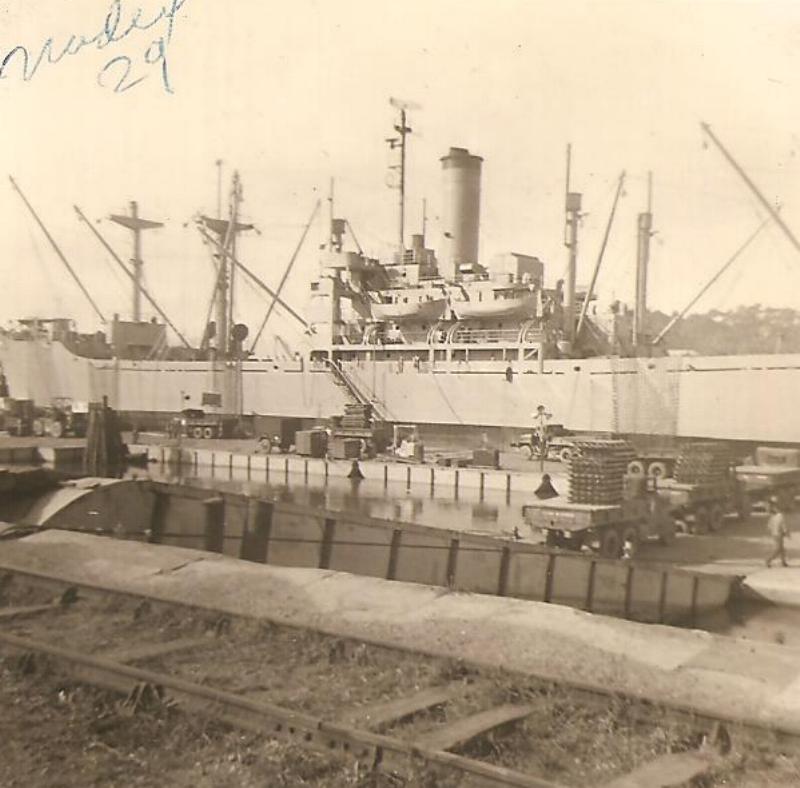 Off loading U.S.N.S Comet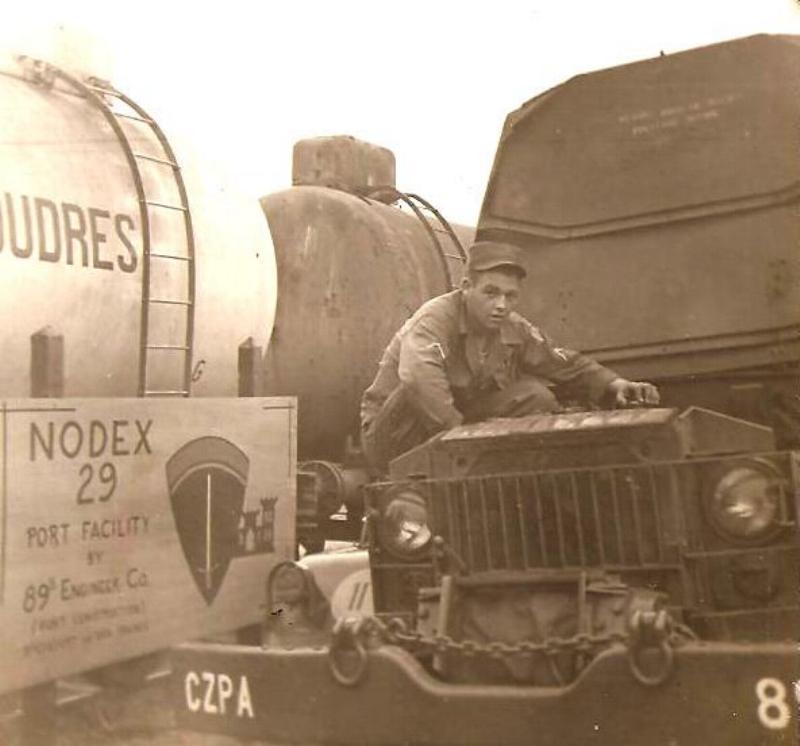 Jim Reed, can be reached by email ( [email protected] )



Beach Buggy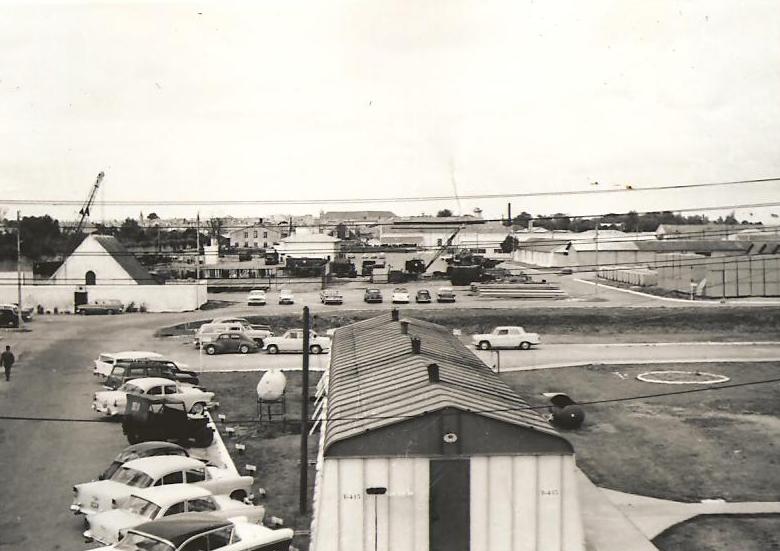 View from the 89th Engr, port construction barracks at Rochefort looking toward the motor pool. Notice the building to the left of the picture in front of the crane, that was built for the deep sea divers of the 89th and had a large, deep tank for practice dives. These men were elite and the only deep sea divers in Europe at the time. These guy's would just disappear sometimes then magically return.
Gondola Bridge on the river Charente at Rochefort. Also visible in the foreground is the wall that surrounded most of the base. The entire top of wall is strewn with broken bottles to keep intruders out. We were told that Napoleon Bonaparte insisted on this feature




Off loading the U.S.N.S. Towle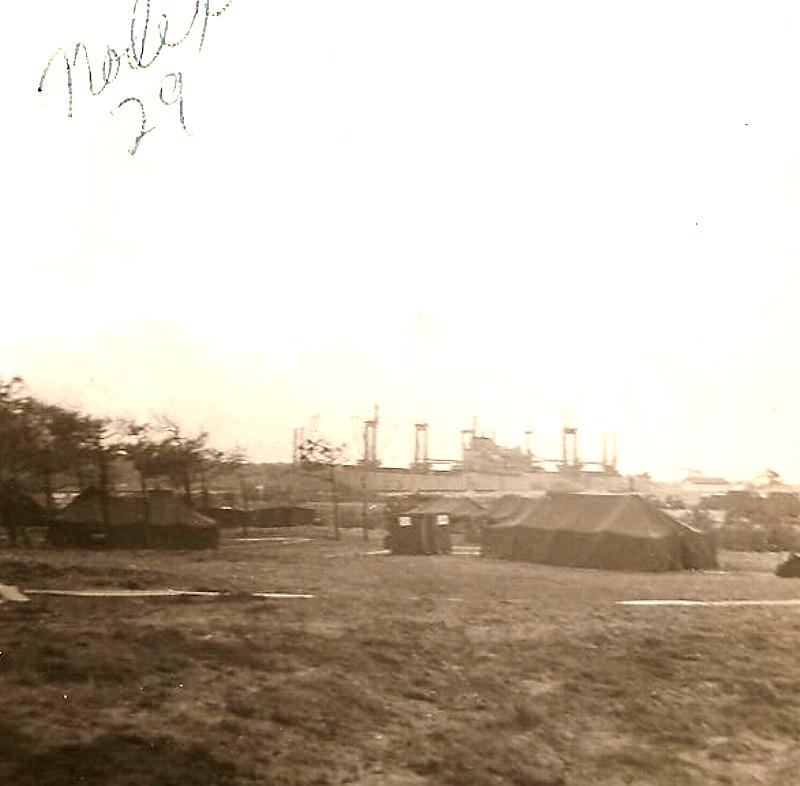 Ship entering Adour River



Gas Station and Motor Pool of the 89th, lots of PSP used to make this area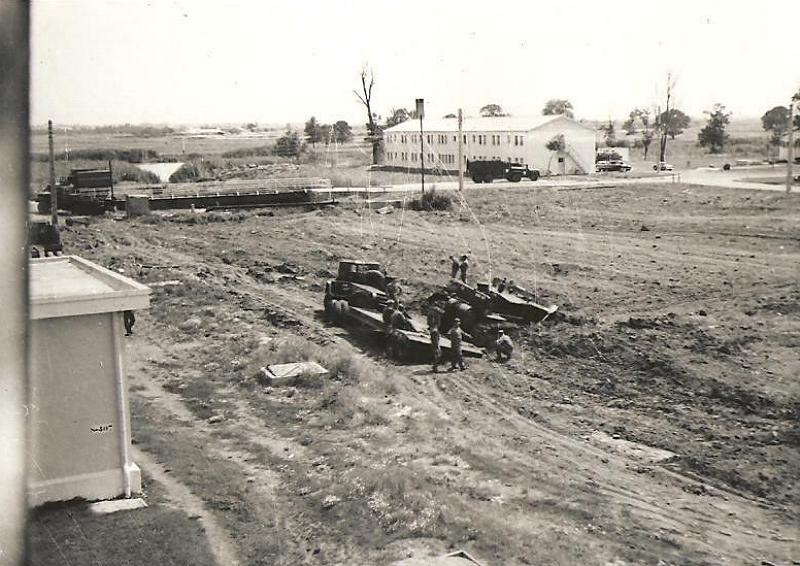 Officer Quarters for the entire post in background. You can see the Charente river to the left and rear of the building. We call the rest of the picture, unscheduled exercise.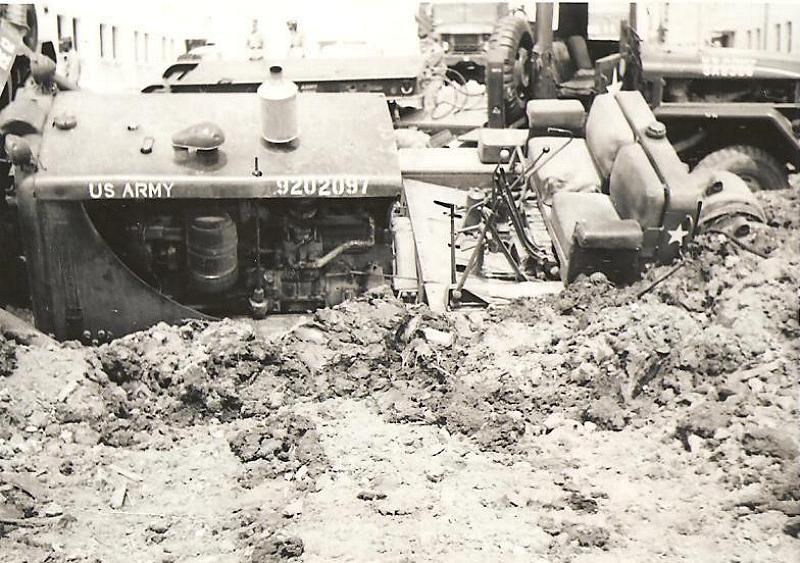 Unscheduled exercise



Unscheduled exercise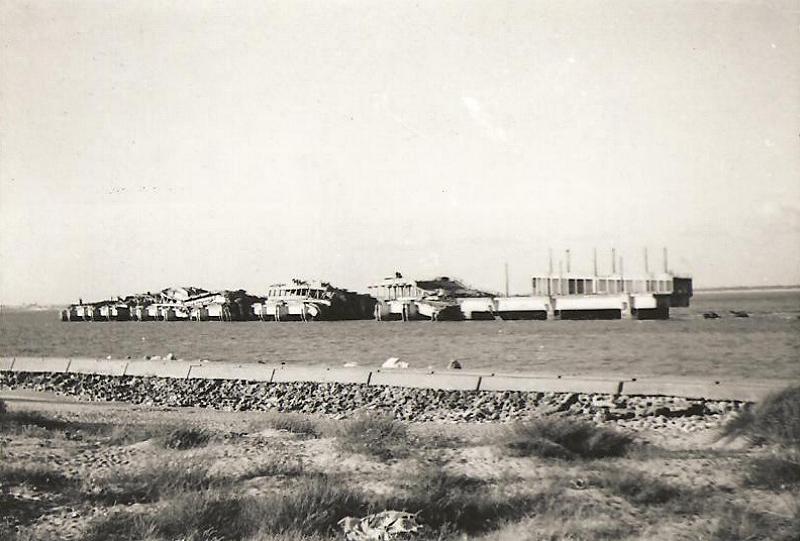 German Pier destroyed by the Allied forces near Royan, France circa 1945.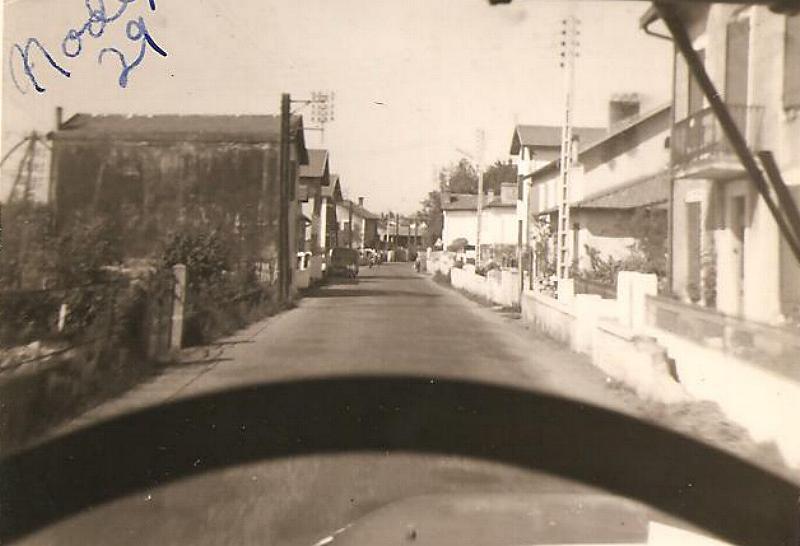 Main road through Boucau, France leading to Nodex 29 Operation.



Connecting pontoons for pier construction.


Entrance to U.S. Army post at Rochefort. This was once Napoleon Bonaparte headquarters, in fact, he surrendered just offshore from the post.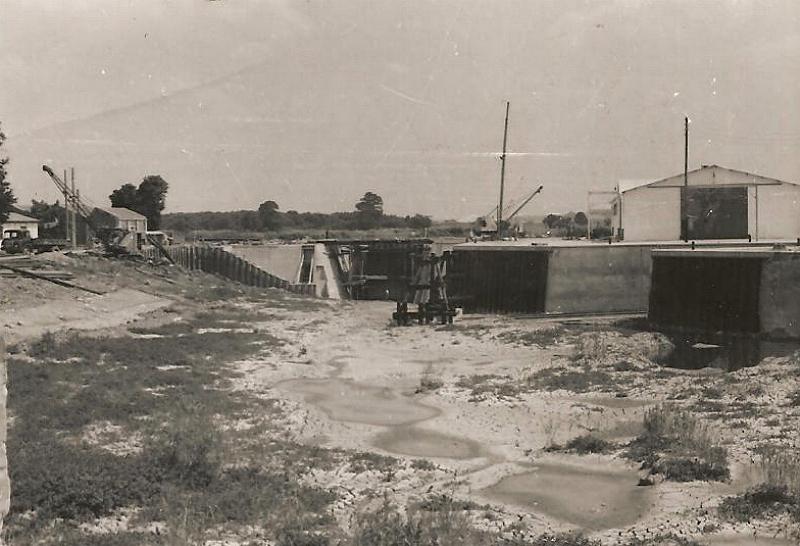 . Drained boat basin on base. This basin was key to our amphibious units.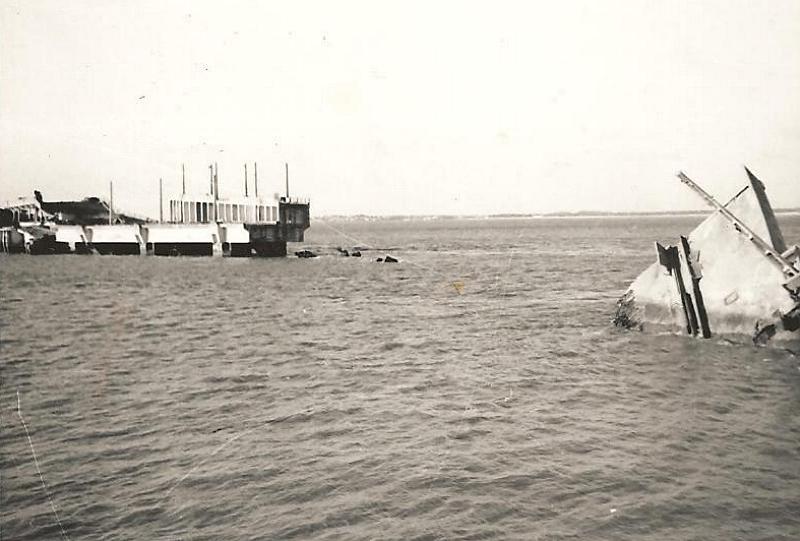 German Pier destroyed by the Allied forces near Royan, France circa 1945.


---


Below photos from Tony Volak
11th Transportation, 1957-1958
NODEX 17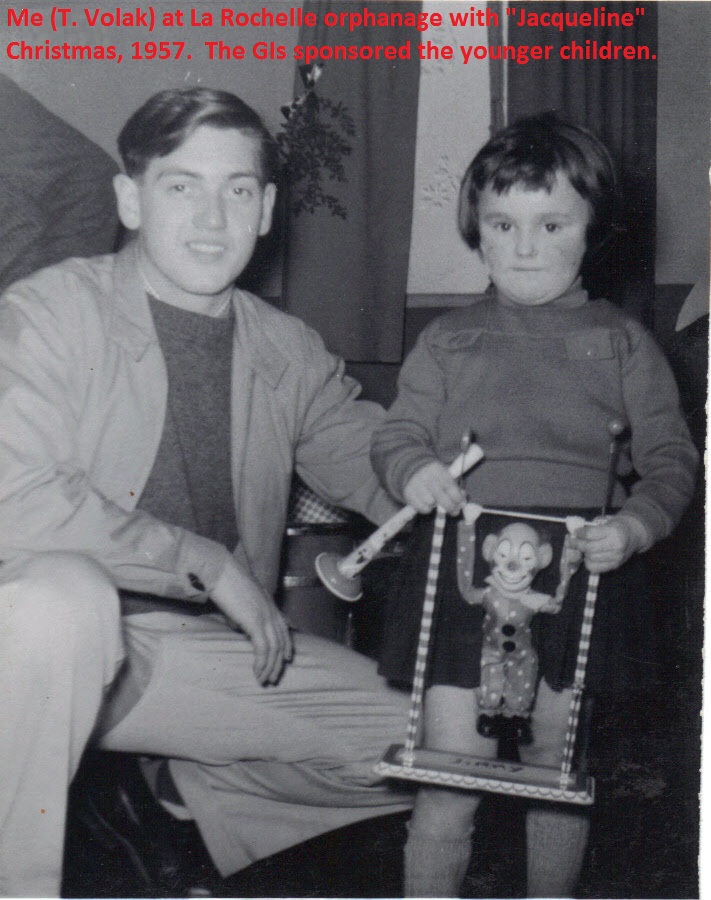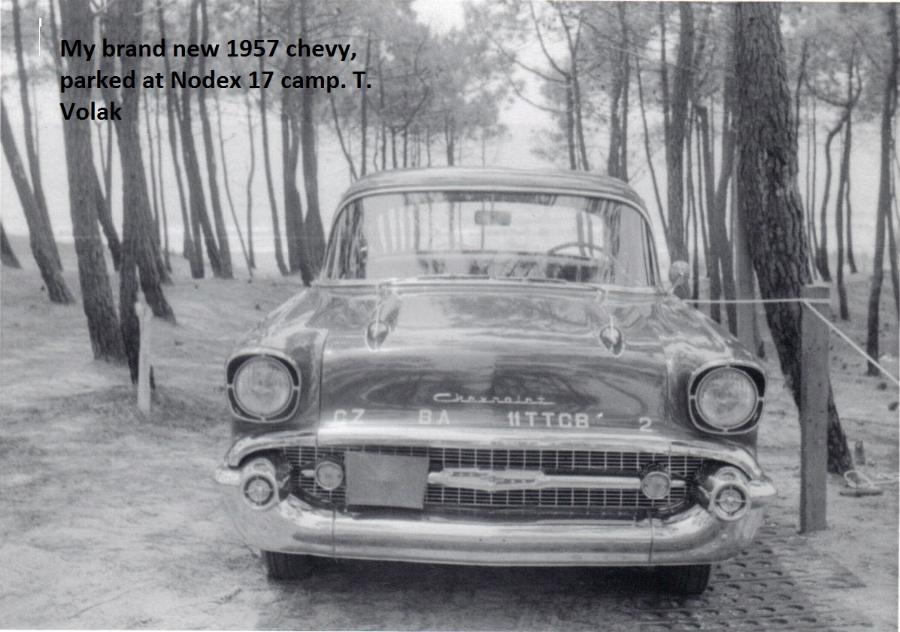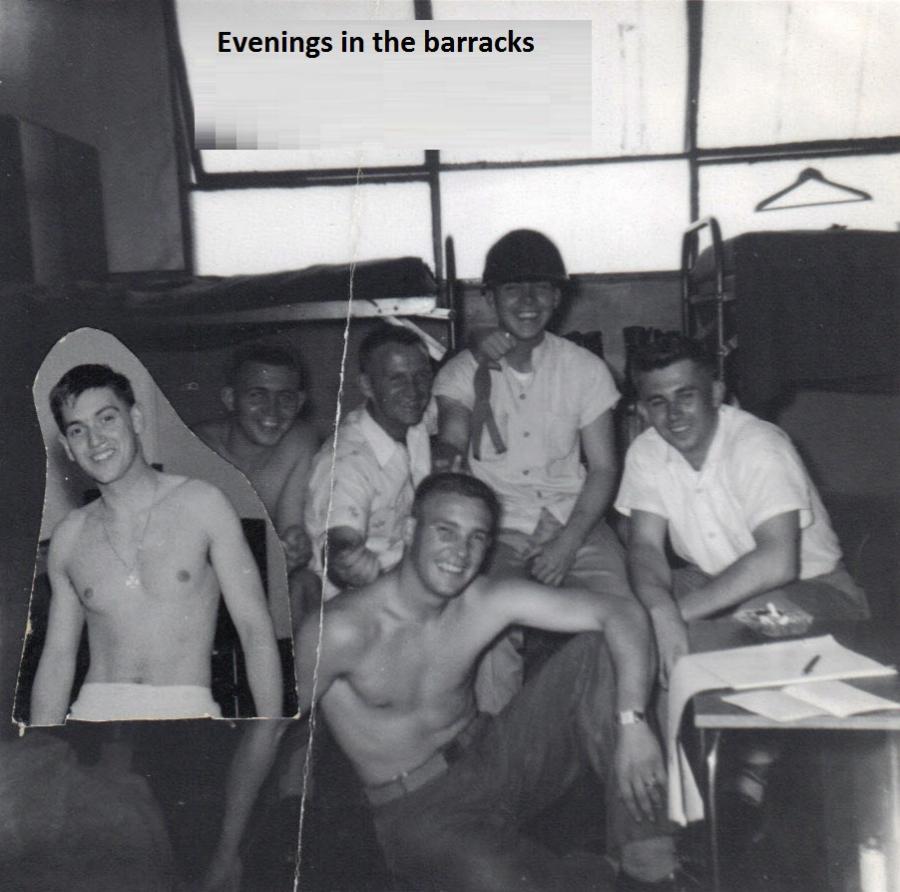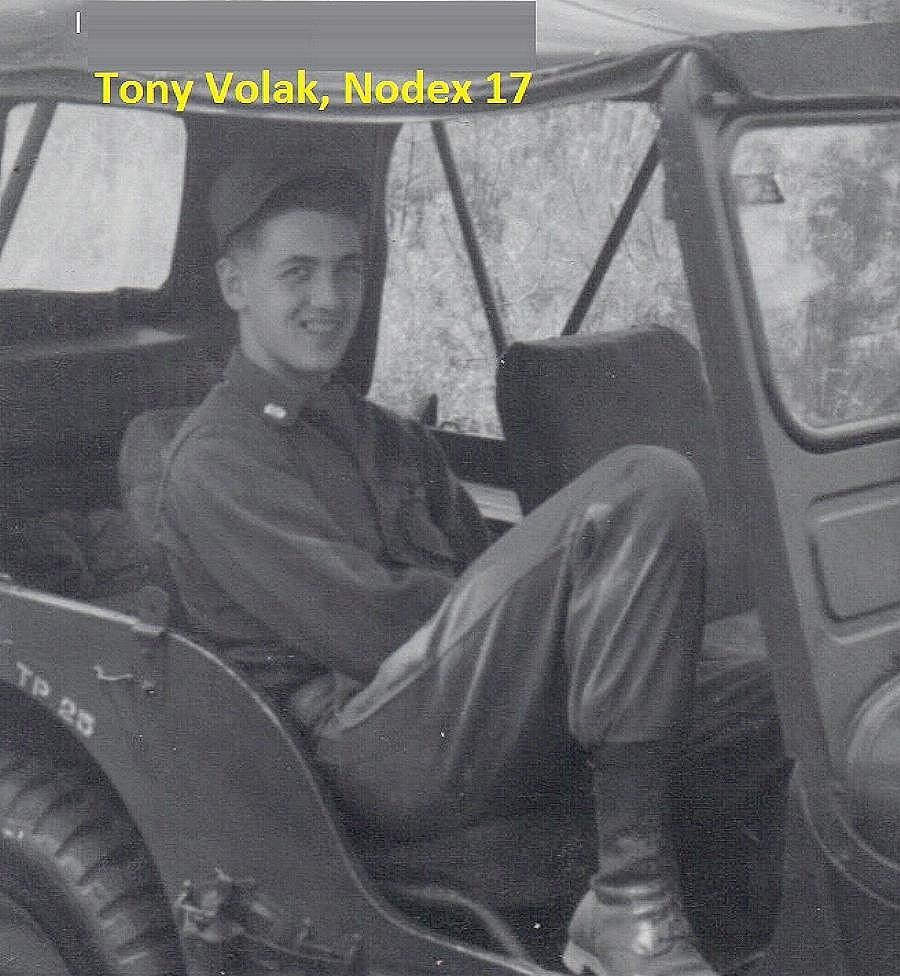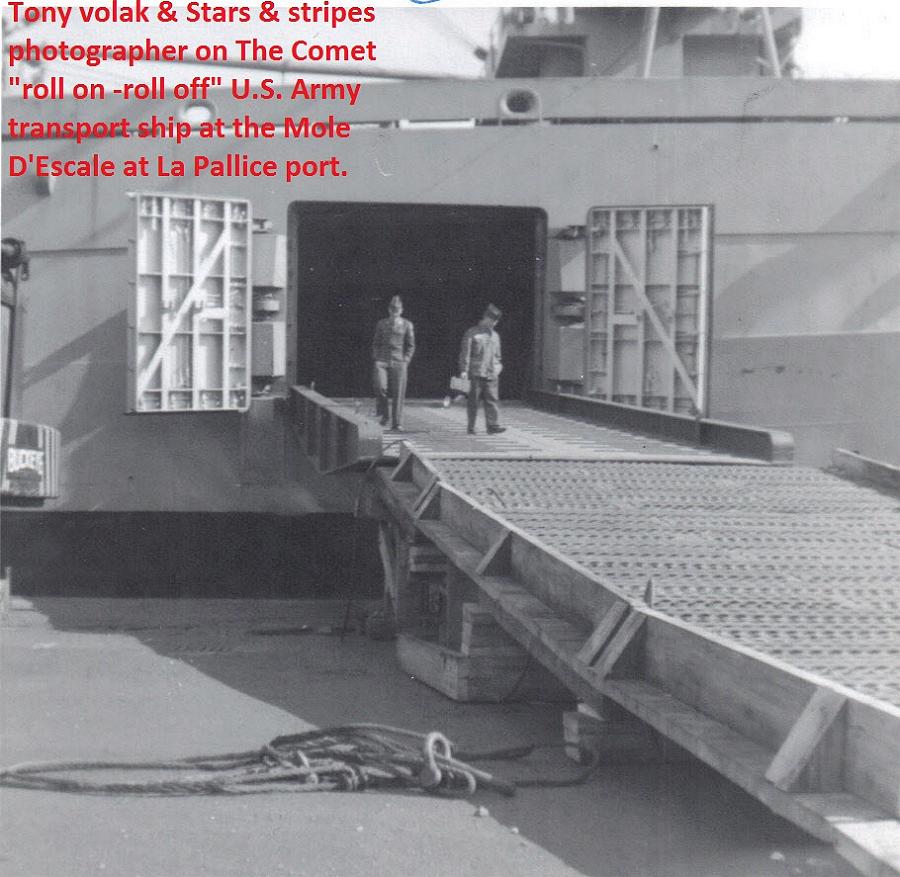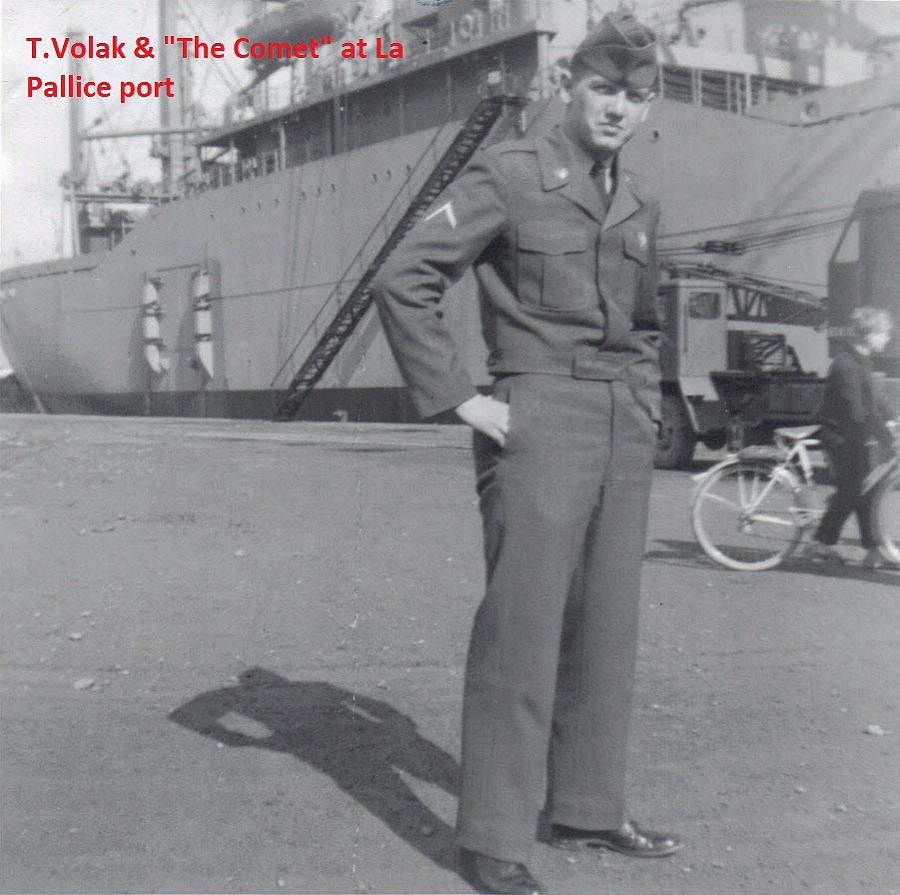 Aufredi Kaserne
Jeumont Kaserne
Croix Chapeau
Laleu Kaserne
The US Army's Mission in La Rochelle
WW2 Recon Pictures of Sub Pens at La Pallice
Pictures from La Rochelle France
106th Transportation Bn
Click to visit the la-rochelle group




Pictures from Kassel and Rothwesten


View My Guestbook

Sign My Guestbook

Back to my Assigments Page


If you have any pictures of the 77th in
France, or Germany, please email them


Send me a

E Mail if you have added information or pictures.