Emily Thiel
P.O.Box 614
Oranjestad
ARUBA

p43e @ hotmail.com

YLRL member
10-X# 69821
FISTS# 5055
CC# 1649, silv# 415



LOCATION: 12'30" N, 69'58" W
ARUBA GRIDS: FK42 or FK52
Aruba is a small island in the Southern Caribbean Sea, just 31 km (19 miles) north of the South American coast. My QTH falls in grid FK42, but those on the East side are in FK52.
On January 1, 1986, Aruba received it's Status Apartus. Thereby, Aruba gained full autonomy in internal affairs from the Netherlands Antilles upon the separation. As a direct result of this new political separation, Aruba became a new DXCC country. While DX'ers could enjoy the newly activated P4 for a new country, collectors found a whole new country for stamps, currency and phone cards.



This is the first set of Aruban stamps issued on January 1, 1986.
1986- 2011: It is already 25 years that Aruba received its Status Aparte, and thus the P4 callsign.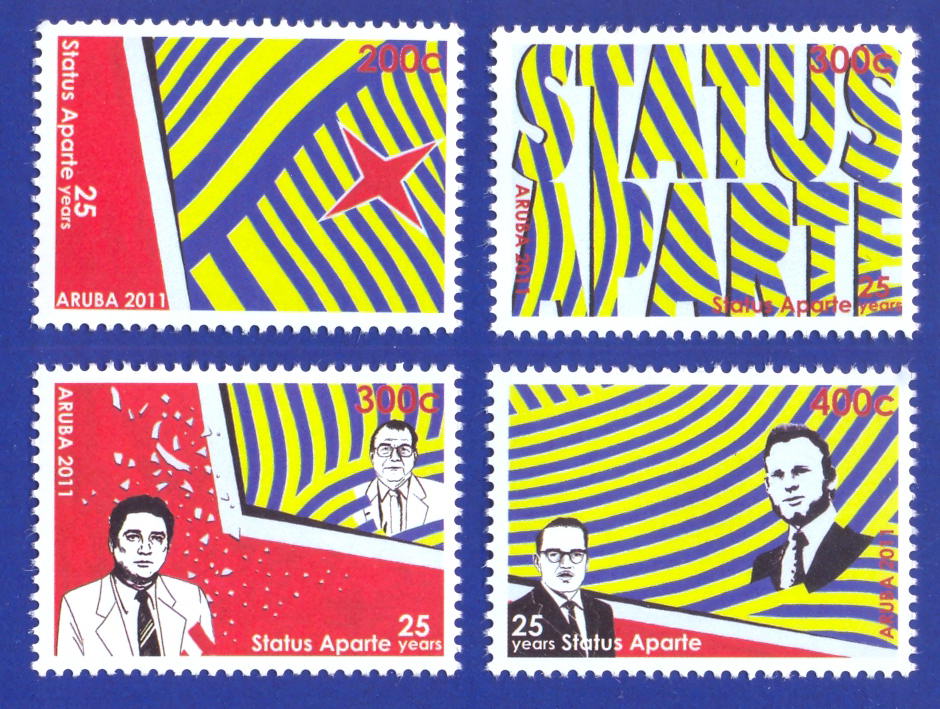 FACTS
Capital- Oranjestad (named after the Dutch Royal House of "Oranje")
Size- 193 km² (77 mi²)
Languages- Papiamento and Dutch (both are official).

English and Spanish widely spoken

Population - 90,500 (2000 census)
Average Temperature - 27°C (81 F)
Currency - Aruban Florin (AFL)
Time Zone - Atlantic Standard Time (UTC - 4)
Religion - Predominantly Roman Catholic
Voltage- Appliances 110V, 60 Hz; A/C 220V
MORE INFO ON ARUBA:
---
last updated: 22-Mar-15