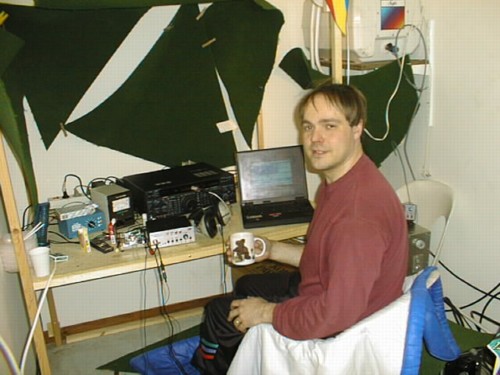 Jukka,OH6LI, as OH0V in WPX SSB 2002. Aurora dropped QSO rate really low and voice keyer was in heavy use.
---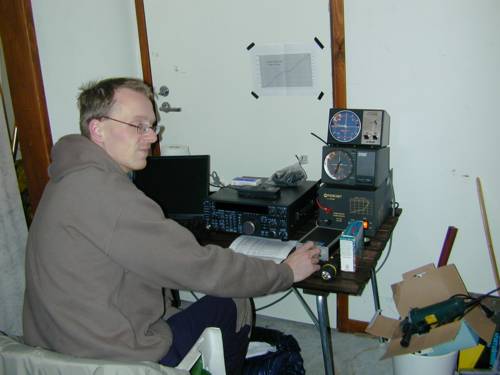 Maik, DJ2QV has been at Geta several times, "German boy" is an avid CW contester. He has used call OH0N
---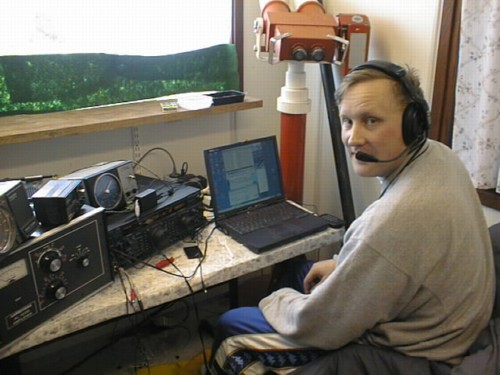 Mikko, OH4XX, first real efford was CQWW SSB 2001as OH0A, it was fun!
---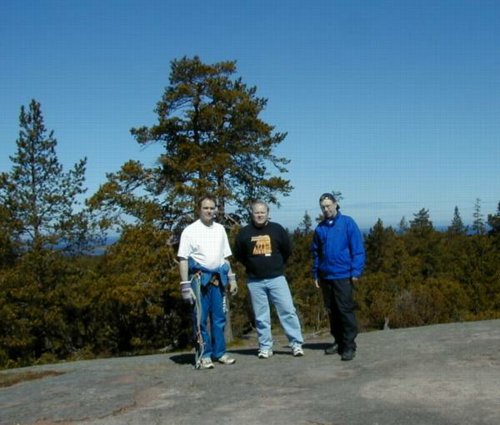 From left to right: Jukka OH6LI, Pentti OH8VJ and Jukka OH8PF. OH0V WPX Contesters at May 2001.
---