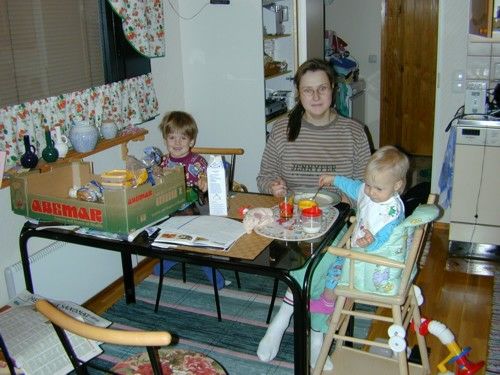 Home Forces of OH6LI; Harri (son) Merja (wife) and Jenni (daughter)
---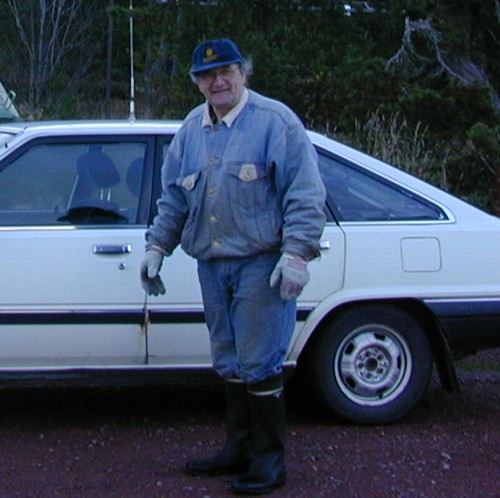 Kee, OH0NA, (OH0MA for Market Reef) showing real
Ham Spirit by driving uphill to help with antenna work at OH0V. Look at
the gloves.. Kee has prepared himself for a hard day's work. Kee says he
takes this seriously because this is The Hobby !
---
Sture, OH0JFP, demonstrating the coax losses. Sture is always ready to help friends from the mainland to setup the station. He is very active contester on VHF-UHF-SHF bands.
---

Picture of Cafe and Restaurant Soltuna, atop Getaberg. 30 ft from OH0V Shack.
Soltuna consists of a cafe, a restaurant and overnighting cabins atop the Getaberg, Mountain Geta and is the highest place on Åland Islands with electricity.

---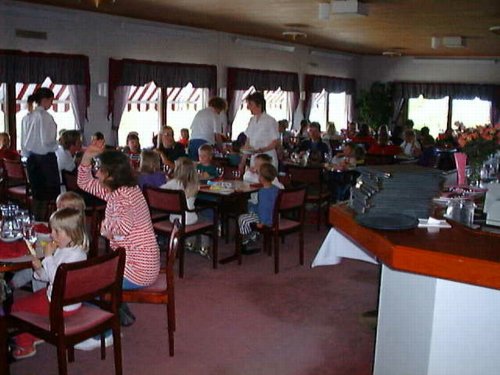 Interior of Restaurant Soltuna. View is to archipelago, 100m below.
---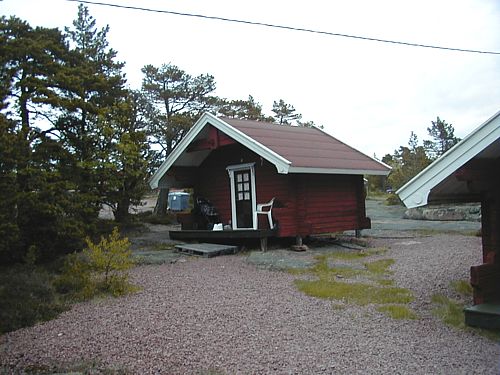 One overnighting cabin 100 m above the sea level. View from porch is to west, to beautiful Åland archipelago.
---
There is more to come.....