RECRUITING...
---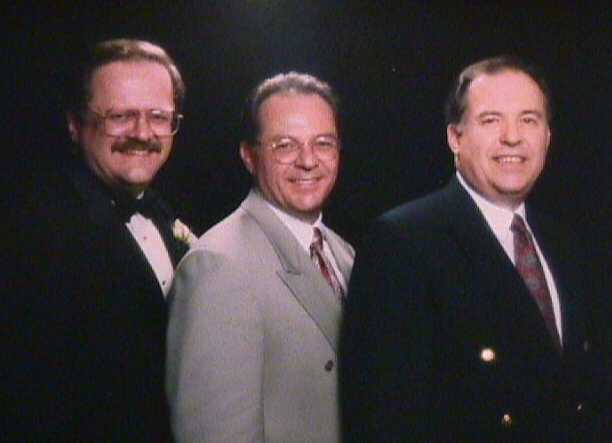 UHF and VHF operations were very foreign to me. I had to have someone explain to me what "down 600" and "up 600" meant when I purchased my first handi-talkie. I took my handi-talkie on vacation with me to New England and demonstrated it to my brother Roland. He's always been mystified by electronic bells and whistles. Before you know it, his new call was KV1O.
We both worked on our youngest brother Richard and he soon became N1CWT.
Our family of six boys is separated by age into two groups. The older 3, Roger, Robert and Raymond - a 3 and a half year gap - then the younger 3, Ron, Roland and Richard pictured here.
My wife Sue is KF5LG and my son Steve is N1RTU . . . a real ham family!